Aftermath is a thriller, starring Ashley Greene and Shawn Ashmore, currently streaming on Netflix. Produced by veteran Hollywood producers and second-unit directors, the Winther brothers, after over 2 years sitting on the shelves, the film saw a release. And for those curious minds, we are bringing all the Aftermath filming locations in the 2021 thriller movie.
In recent years less and less thriller and confined films are being made in Hollywood. As major studios have moved into big budgeted inter connected universe model, low and mid-budget pictures are getting left behind. Blumhouse saw the gaps left behind by the major studios and as a result is making huge profits marketing low budget affairs. That is the market Winther brothers are looking to tap with their first film under their production banner.
The brothers directed and worked on the script with scribe Dakota Gorman. As for casting, they got some big names to be involved with the movie, Twilight's Ashley Greene and The Rookie's Shawn Ashmore, they play a married couple in the film. Filming took place in 2019 and most of Aftermath filming locations were in California. Here, we have got more details about the movie in 2021.
Aftermath Filming Locations - 2021 Netflix Thriller was Shot in California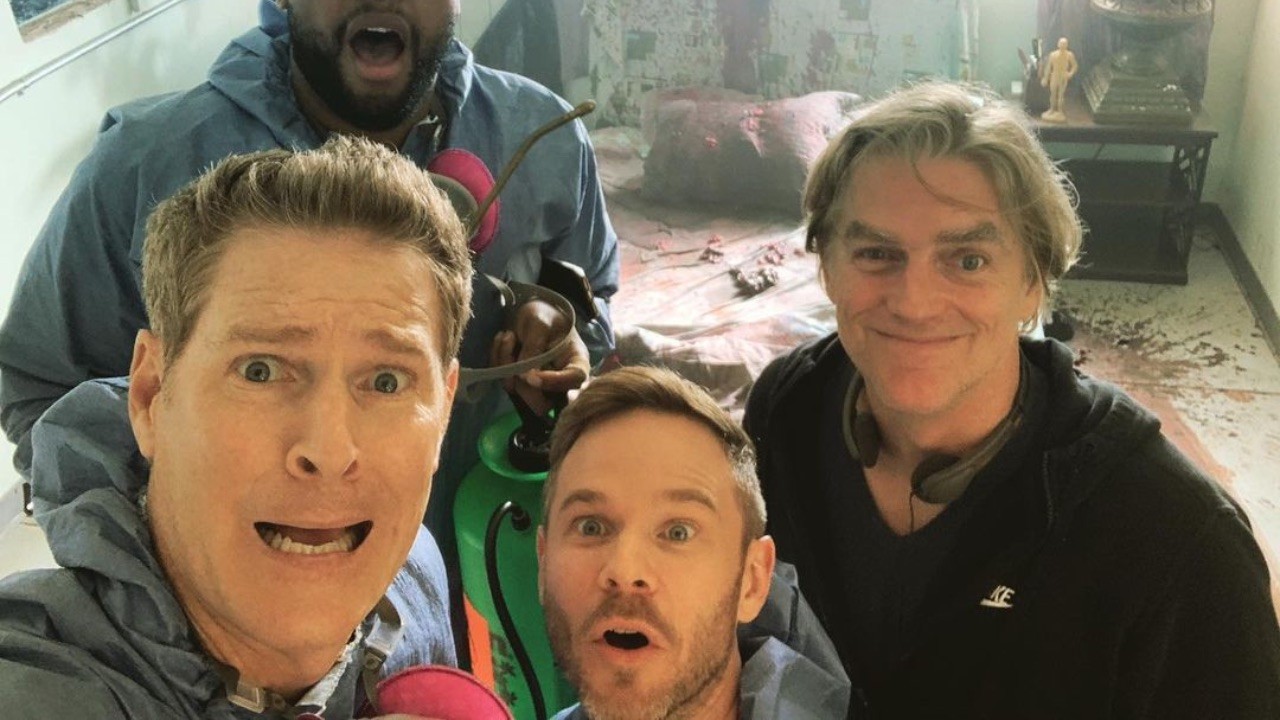 Aftermath filming locations were in Los Angeles, California. Most of the filming was done in a residential home. Aftermath is streaming on Netflix 2021.
Image Source: Instagram
When it comes to modern day filmmaking, most of the producers opt to shoot in Georgia or Canada, due to tax credits and other benefits. Even the big studios shoot less on location. and more in sound stages. More recently California's Governor introduced over $250 million in filming incentives for productions. The hope is to keep more film production local so as to provide steady employment to the natives of California.
But for the Winther brothers who made their career working in Hollywood, it was never a case of taking their first movie out of the state. Instead all of Aftermath filming locations were within the limits of the west coast. Making a low budget movie, the film was confined to small areas and the production schedule was also quick, filming took a total of 26 days.
Film started rolling on Netflix thriller Aftermath on 9 July 2019. Lars Winther shared a picture of a slate with Aftermath stick on it and claimed it was the first day of shooting for the movie. Most of Aftermath filming locations were in Los Angeles, California. Except for some exterior shots, most of the film is confined within a house the couple in the movie buys.
Also Read: A Classic Horror Story Filming Locations – Netflix's 2021 Italian Horror Film's Creepy Forest Other Details!
The house itself was not revealed where it was located. It is most likely a residential place in what looked like a affluent part of Los Angeles. The two story building with a pool and backyard and a gated drive way was the primary Aftermath filming location. Even in the trailer, we are confined within the spaces of the house, to give a claustrophobic feel. Putting the audience in the house with the characters seem to be the goal of the makers.
After 26 days of intense and quick filming the final shot was captured on 5 August 2019. Peter Winther shared a video of the cast and crew on his Instagram page, announcing the end of filming. It was probably a great way to conserve budget of the movie as almost the entirety of Aftermath filming locations were in Los Angeles, especially within a single house. It was probably a profitable outing for Winther Brothers Entertainment.
Aftermath Netflix Thriller 2021 - What is the Movie About?
Written by Dakota Gorman, Aftermath is a horror thriller that was supposed to be released in 2020. Well, the pandemic made it hard for the producers to sell the movie and after some time Netflix came into picture. Now the film will be available on the streaming platform for a few weeks and then move on to Quiver for an exclusive VOD run.
According to the synopsis, Aftermath follows, "The thriller centers on a young couple struggling to stay together, when they are offered an amazing deal on a home with a questionable past that would normally be beyond their means. In a final attempt to start fresh as a couple they take the deal. However, soon after moving in, the couple falls prey to strange and disturbing occurrences, and learn the house has a troubling history."
Recommended: The Edge of Seventeen Filming Locations – 2021 Revisit of Places Used in the Portland Based Drama!
Aftermath is available on Netflix from 4 August 2021. The cast of the thriller is led by Ashley Greene as Natalie Dadich, and Shawn Ashmore as Kevin Dadich, with Sharif Atkins, Britt Baron, Diana Hopper, Ross McCall, Susan Walters, Travis Coles also starring.
For more Filming Location details Similar Shows recommendations and Trending topics, follow House & Whips.