Aleisha Allen is rumored to have gotten BBL after a TikTok showing her with a thick body and giant butt that protruded far from her body. However, as it turned out, that TikTok turned out to be made using fake pictures and it was not really her with that huge a*s. So, it's likely that Aleisha Allen did not have BBL. It does not look like she enhanced her butt in her pictures. She has not addressed these rumors.
Aleisha Allen gained fame as a child actress when she starred in the television show School of Rock in which she portrayed the role of Alicia. Prior to that, she had done a few advertisements and also played a minor role in the television series Blue's Clues. But it was only after School of Rock that the progression of her career began to shift favorably.
She went on to do a number of movies over the following years before she disappeared for a while to focus on her career as a speech-language pathologist. And now, she's back again with a new movie Are We There Yet? She plays the character called Lindsey Kingston in the film. With the new movie, she's getting a taste of the spotlight again, and with the spotlight on her, rumors that she had BBL have been going around on social media.
Fans are all curious to know how the rumors that she had her butt done came to be because, scrolling through her Instagram page, it doesn't look like she has fake a*s. Her derriere does not look unnaturally big or grotesquely huge. It just looks like any full, round, and natural butt. So, what was up with the baseless and unfounded rumors? Here's everything to know about Aleisha Allen's BBL speculations!
Would you also like to read the plastic surgery stories of Ashley Leechin and Beyonce?
Aleisha Allen's BBL: It Does Not Look Like Her Butt is Enhanced in Her Pictures!
The rumors that Aleisha Allen (@alieshalanae) got BBL and enhanced her butt to look abnormally, inhumanly large, have taken over all the social media after first originating from TikTok. She has not acknowledged the rumors yet but it looks like the rumors were untrue.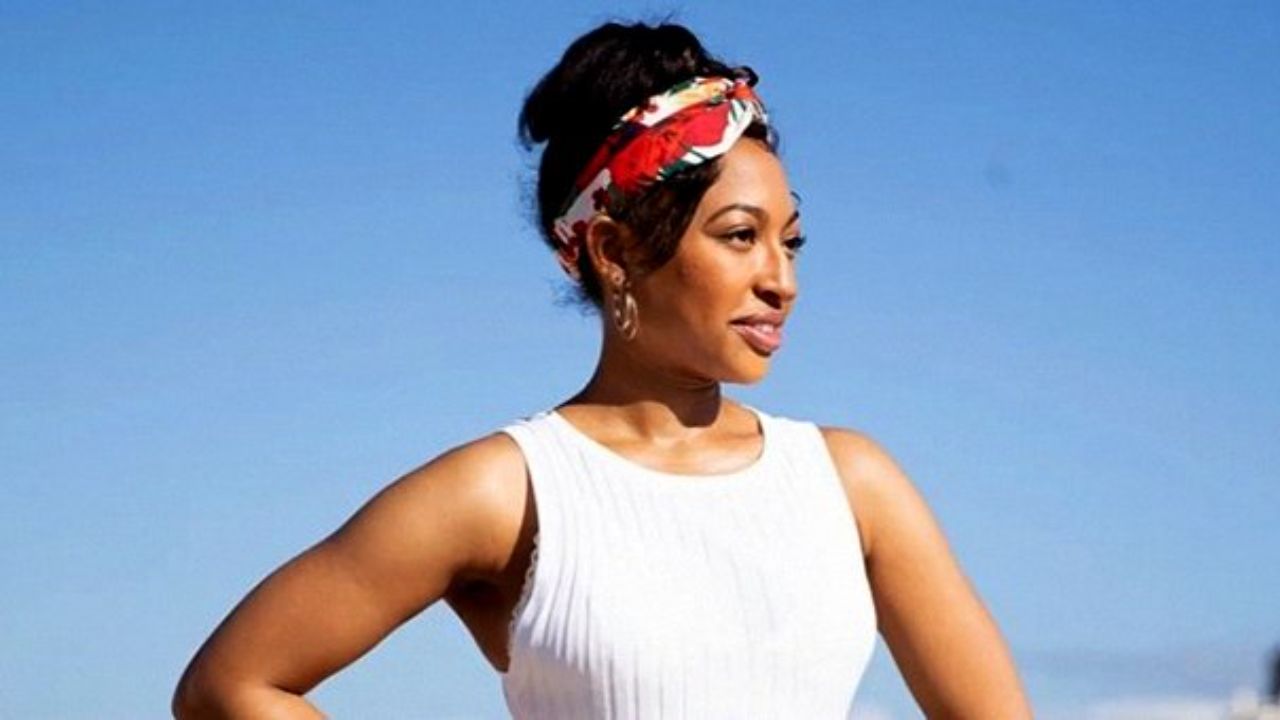 Aleisha Allen is rumored to have had BBL.
Image Source: AmoMama
It's not exactly unheard of that celebrities often have to deal with the public scrutinizing their appearance and speculating that they have gone under the knife by chalking even the minor differences to plastic surgery. This is kind of their job description and is, in a way, baggage that comes with the industry they are working in. So, it's not really surprising that Aleisha Allen is going through the same thing and that she is also currently the target of cosmetic surgery speculations. What's weird is how her BBL rumors came to be.
I get it, people think she has had plastic surgery because she became prominent when she was a child actress and she has changed a lot since then. Yes, she has most likely changed because she grew up and transformed from a child to a beautiful woman. But when you are in the entertainment industry, there's always room for more reasons. At least that's what people think. They tend to suspect that they might have had plastic surgery as well because they look too much into it and kind of make a game out of figuring out what work celebs have had. But what would make anyone think that Aleisha Allen has had BBL?
There's literally no reason to even speculate that the actress has altered her derriere in any way because just look at her pictures on Instagram and say if her a*s looks fake and enhanced. Her butt looks like any full, round, and natural butt. In the pictures she's posing sideways. She has a curvy figure and her shape looks great but in a realistic and not-unattainable way. She definitely does not look like she has had a BBL.
Aliesha Allen's BBL Rumors Are Untrue!
Aleisha Allen has not acknowledged the BBL rumors.
Image Source: Twitter
At least, if Aleisha Allen really did have plastic surgery to increase the size of her butt, she didn't go to that extent as social media influencers do. You know them? Those whose a*ses look grotesquely huge, those who are flaunting their BBL on Insta, and those who are said to be shaped like a centaur. You can tell who exactly had their butts enhanced because it's like they are in our faces when you scroll through their Instagram page.
That's not the case with Aleisha Allen. She definitely has not had BBL and the only reason people think that is because of that stupid TikTok video that showed her "transformation" from a child to an adult woman. The picture posted of her when she was a child were original but the photo of her as an adult were clearly fake. It was definitely photoshopped because her butt does not really look that huge from sideways. In that picture, her butt was abnormally and inhumanly giant and it was so far protruding from her body. She does not look anything like that.
The rumors that have originated since then on TikTok are so obviously untrue. Aleisha Allen has not bothered to clarify the BBL rumors about her.