Anitta used to have a thick nose, an unshaped jaw, and small breasts before plastic surgery. She now looks different as she has now fixed her nose, jaw, and breast through surgery.
Larissa de Macedo Machado, aka Anitta, is a Brazilian singer, songwriter, television host, and actress. Recently, she has been in the news after her new album, Funk Rave, was released. In the music video, the singer herself has given her appearance as the main lead, and people have been loving her dance.
Anitta's album, Funk Rave, has an official video released through her YouTube channel, and it has crossed more than 10 million views within 3 weeks. Fans have been celebrating her 10 million views, and some are hoping it will double soon. People seem to love the aesthetic vibes of the video, and some respect Machado for her concept or the video.
On the other hand, many people have been showing their curiosity about Anitta's transformation. Since she is open to receiving plastic surgery, many people wonder how she looked before. Well, we've got you covered.
Have a look at the plastic surgery stories of Julia Fox and John Kerry.
Anitta Looked Completely Different Before Plastic Surgery!
Anitta (@anitta) looked completely before plastic surgery. She has revealed that she has gone through numerous plastic surgery including a nose job, jaw shaping, and breast augmentations. She also once admitted to wanting to remove her cellulite but till now she has not mentioned doing so.
It is important to note that everyone's tastes and perspectives are different; some prefer shortcuts while others believe in long cuts. Anitta, who has had an open book throughout her life, looks slightly different than before plastic surgery treatments. She has openly talked about going under the knife many times to enhance her features and boost her confidence.
Anitta before and after plastic surgery.
Image Source: HOUSE & WHIPS
Anitta had a more natural and young appearance before plastic surgery. She had an energetic and passionate stage presence and wore her unique dark hair. Anitta was admired for her talent and personality, as well as her natural beauty.
Before and After: Here Is What Anitta Said About Receiving Multiple Plastic Surgery Procedures!
When talking about Anitta's opinion, she claimed to love her look before plastic surgery, But doing a nose job, jaw-shaping, and breast augmentations are just a simple procedure, as simple as changing hair color. She also said that plastic surgery is just a normal thing that she has done to enhance her beauty. She stated;
It's nothing to do with me not being happy with myself. For me, it's like changing my hair, explaining she sees the changes as temporary, despite the fact that surgery is a taboo topic in her native Brazil. Even if it's not good or the way I expected, I still like the process. I like the adrenaline.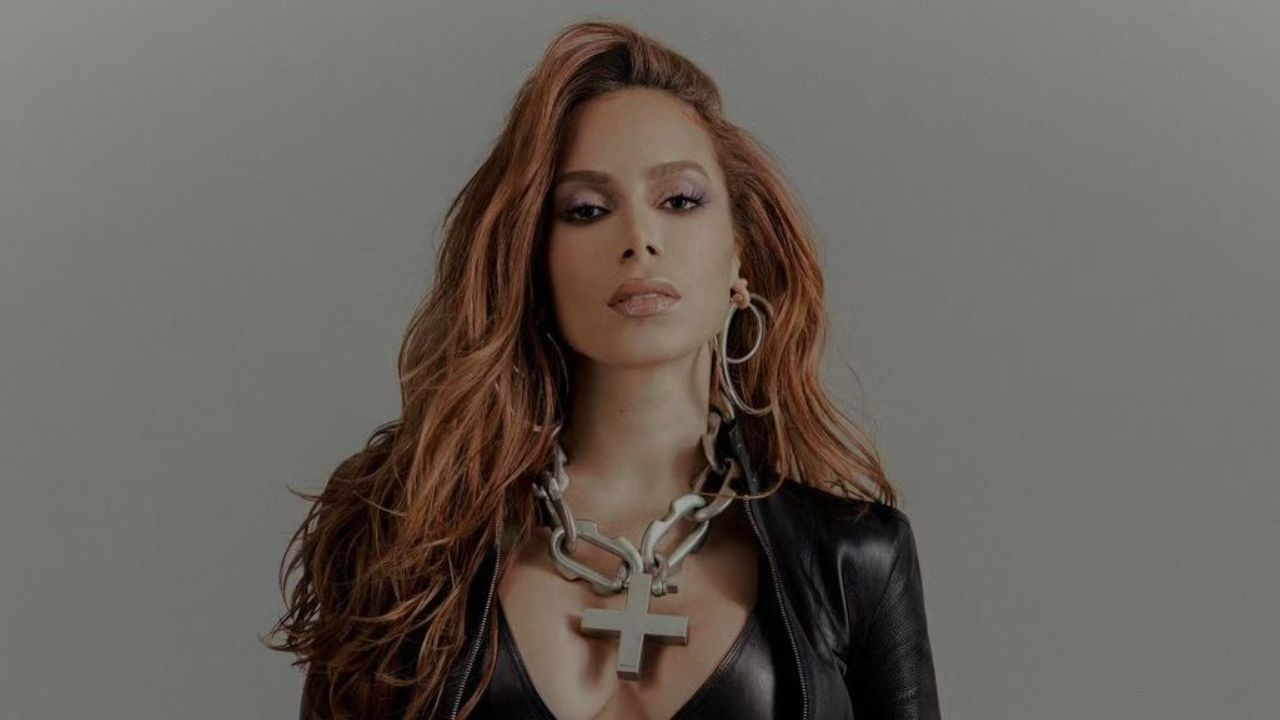 Anitta openly talks about plastic surgery. 
Image Source: Instagram
After having plastic surgery, Anitta even posted a picture of her before and after plastic surgery, showing how she changed her lips and nose in particular. Many people seem to be praising her for her confidence, while some are sad for her. Some of her fans complained that her original and chubby glam is gone, and now she just looks bold. However, her decision to undergo plastic surgery was a personal choice that she felt would help her feel more comfortable in her skin.
Why Does Anitta Want to Remove Cellulite?
In 2017, when the music video Vai Malandra was released, many people talked about Anitta's cellulite. The video featured people of all body types and didn't edit out her cellulite. Later, after the hate started spreading all over the internet about her body, she clarified that this wasn't intentional; she actually couldn't afford the technology for removing the cellulite. She even mentioned not finding any plastic surgery that could take away her cellulite and said;
I've done hundreds of plastic surgeries, but I couldn't find one that took out my cellulite. Some women came to me [after the music video], like, 'Now I feel confident to go to the beach, because you are a sex symbol, and you are so full of cellulite, and you don't care. I shouldn't care, either.' I'm like, 'Yes!
Though Anitta seems to be perfectly happy with her body now, she might get one for her cellulite. Well, she has carried her confidence perfectly before and after surgery and doesn't care whatever people say. The singer, who doesn't seem to care about anything and doesn't seem to be very obsessed with marriage, once said that she would like to sign a prenup no matter what.