Brittany Battaglia's boyfriend Genesis Silva was charged with concealing her murder after the Chicago resident was found dead in his apartment, a block away from her home. She was last seen by her roommate before she went to meet her boyfriend and went missing. Brittany Battaglia's roommate and family suspected Genesis Silva because they never trusted him to begin with and as it turned out, he is a convicted felon and registered sex offender.
On June 5, the Chicago Police Department made an announcement that a local woman named Brittany Battaglia had gone missing since Friday when she was last seen leaving her home to visit her boyfriend. The locals got anxious and worried for the 33-year-old woman and hoped that she would be found safe soon but their hopes turned to grief when the next update came that Brittany was found stabbed to death in an apartment a block away from her home. Here's everything to know about what happened before she went missing and what role her boyfriend, Genesis Silva, had in all this!
You might also want to take a look at the relationship status of Jennifer Hedger and Heather Rae Young.
Did Brittany Battaglia's Boyfriend Have a Hand in Her Death?
Brittany Battaglia's boyfriend Genesis Silva remains the prime suspect in her murder after she was found dead in his apartment after missing for several days. She was never seen after she left to go meet him at his apartment. And add to it that he wasn't trusted by her roommate and he wasn't a favorite of her relatives.
It all started when Brittany Battaglia left to visit her boyfriend, who is named Genesis Silva. Quamieshia Greathouse, her roommate and best friend said that Brittany left her home after telling her that she was going to her boyfriend's apartment to cook him dinner on Friday night.
She told me that she was going to go over there, cook him a meal, make sure he ate something, drink some waters. She was going to come back home to get ready for her friend's mom's birthday party.
Brittany Battaglia's boyfriend Genesis Silva is the prime suspect in her murder.
Image Source: The US Sun
And that was the last she, or anyone else for that matter, saw of her and heard from her. Brittany Battaglia didn't come back to go to her friend's mom's birthday party or for the weekend and later went missing. She was also due to leave for a business trip to California Monday morning, so Greathouse was kind of expecting her to show up after the weekend but she never returned from her boyfriend's house. That was when she felt that something was up because it was out of character for her to be missing such trips and she got scared for her friend because she did not trust Genesis Silva.
I specifically waited to see if she would come home and pack for her trip, because that's something she definitely wouldn't miss. And, when I realized she was not going to make it in time for that flight, I knew immediately that something was horribly wrong. I've definitely warned her about this person, but Brittany's nature is to see the good in everybody.
It was not just Quamieshia Greathouse who suspected that Brittany Battaglia's boyfriend was behind whatever had happened to Brittany. Brittany's brother AJ also felt the same way about Genesis Silva. He always found him to be sketchy and his suspicions about him doubled when he reached out to Silva Sunday night for help locating his sister and he was not helpful at all.
AJ also knew something had gone horribly wrong when he couldn't make any contact with his sister on Friday night. Brittany Battaglia's phone location was turned off that night and nobody could reach her when she was supposed to be with her boyfriend Genesis Silva. He found it very disconcerting and worrying because it was unlike his sister to go off-grid like that. As he said, it's unlike her not to be communicative because she lives on her phone.
To his worst suspicions and terrible grief, Brittany Battaglia's body was found in Genesis Silva's apartment on North Kimball Avenue and West McLean Avenue, which was a block away from her home, on Monday night and her boyfriend was charged with concealing her murder. She was confirmed to have succumbed to death from stab wounds.
AJ was heartbroken that they found his sister in that sorry state, stabbed to death. He described Brittany Battaglia as a free-spirited person who loved music and helping others and said that she got along with everybody and tried to see the good in everybody no matter who they were. And he was devastated that such a good person had her life taken just for being nice to her boyfriend. Brittany's roommate Quamieshia said that the best parts of Brittany's nature were used against her (by Genesis Silva).
I was trying to keep hope. She meant everything to me. I'm still waiting for evidence that she had at least come home, started packing, preparing for the trip, and nothing.
Brittany Battaglia's Boyfriend Genesis Silva is a Sex Offender!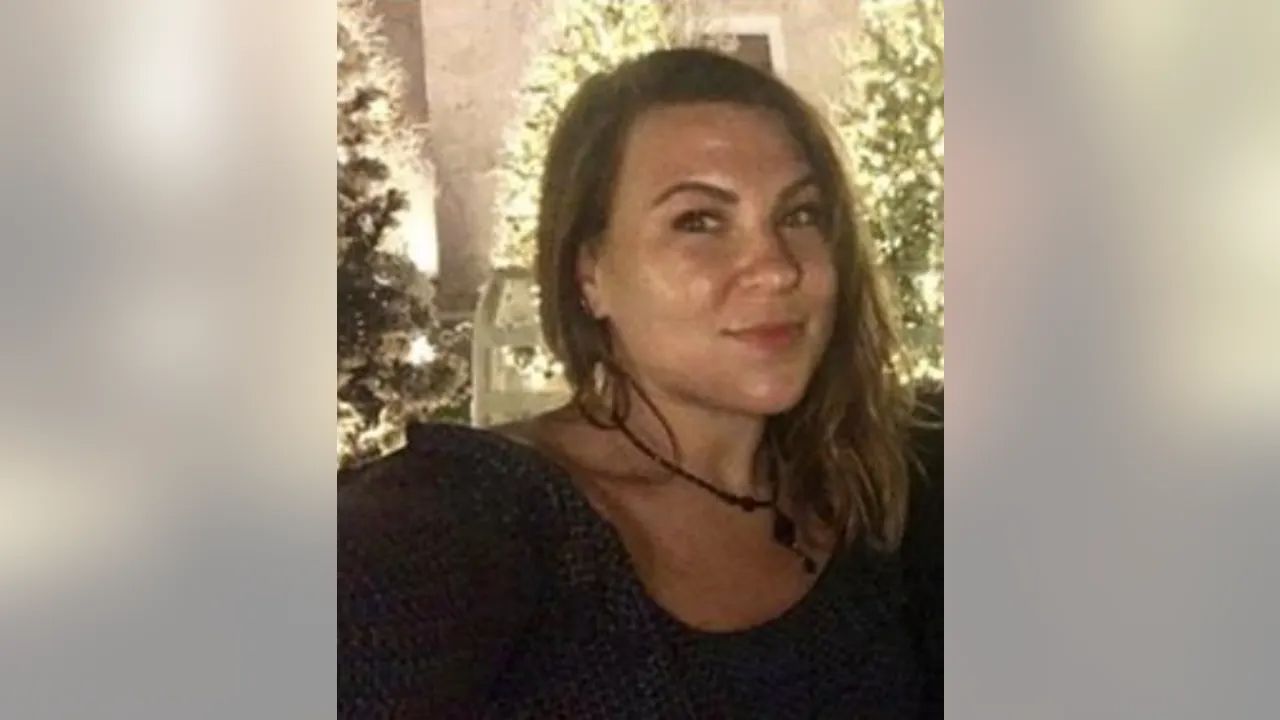 Brittany Battaglia's boyfriend Genesis Silva turned out to be a convicted felon and a registered sex offender.
Image Source: Fox 32 Chicago
It was probably the worst mistake of Brittany Battaglia's life (the one that cost her, her life) to associate romantically with Genesis Silva because as it turned out, her boyfriend is a convicted felon. He was discovered to have been a registered sex offender since 2009 when, according to the Illinois State Police and the Cook County state's attorney's office, he pleaded guilty to a felony count of aggravated criminal sexual abuse. He got away with two years of probation back then.
His victim at the time was his wife Diana Ochoa. Ochoa said in an interview that Genesis Silva had a deep hate for women and everything with him was about sexual degradation. She continued on to say that he liked to justify his violent tendencies by saying it was just sexual preferences. That's not all about Brittany Battaglia's boyfriend that makes him sketchy sleazeball.
A former acquaintance described Genesis Silva as a "manipulative" person with a fiery temper and intimidating presence. They revealed that their relationship with him came to an end when he openly started using cocaine and made an alarming sexual overture. They also said that Silva had a collection of knives which he talked about all the time and he always kept one on him.
If only Brittany Battaglia knew this about Genesis Silva, he would never have been her boyfriend. As of now, the boyfriend remains the prime suspect in her murder.