A few sequences with Christina Aistrup Hansen's daughter in The Nurse show an aspect of the savior complex that Hansen possesses. In the Netflix miniseries, the Danish nurse who killed patients often takes her daughter to the hospital even though she is fine just to make a point to her ex that he is fortunate to have her as a mother of his child because she, as a renowned nurse, can make healthcare easily accessible to his child. Christina Aistrup Hansen was found to be guilty of dosing her daughter with sleeping pills extremely harmful for children her age.
Christina Aistrup Hansen, the Danish nurse who was found to be drugging patients lethally and putting their lives at risk, was diagnosed with a histrionic personality disorder when a forensic psychological evaluation was conducted during her trial. The personality disorder that the nurse had is characterized by excessive attention-seeking behaviors and the person suffering from it will go to extreme lengths for attention. Everything they do is motivated by their need to be at the center of attention.
It has been established that Christina Aistrup Hansen, whose horrifying story is enacted in Netflix's The Nurse, is addicted to attention and adoration and can go to any length for that. She also has a savior complex and likely gets off on the feeling she gets when she brings back into life the patients who she almost kills.
Because she has no moral compass and no conscience and because patients don't always go to the verge of death just so she can bring them to life, she administers them lethal drugs. But how far she can go? Is it that she gets unhinged because the patients are strangers who are nobodies to her or does she have no hesitation in using her own loved ones, say her daughter, as a tool to get attention?
Would you like to read the stories of the Danish nurse who killed patients and Anthony LaPaglia's tattoos?
Christina Aistrup Hansen's Daughter: The Scenes with The Nurse's Daughter Gives an Insight into Her Nature!
Well, some scenes with Christina Aistrup Hansen's daughter in The Nurse show another aspect of her savior complex. While she does not go so far as to drug her own child to the point of death, she does not mind risking her health and well-being. In the Netflix miniseries, Hansen is often seen frequenting the hospital with her daughter to get her checked. It might seem benevolent but no, that's never the case with Hansen.
Christina Aistrup Hansen is shown taking her daughter to the hospital frequently in The Nurse. 
Image Source: The Cinemaholic
Christina Aistrup Hansen takes her daughter to the hospital a lot of times not because she is concerned with her kid's health but because she wants to show her ex-husband that she cares for her a lot. Ironically, she never takes into consideration that her daughter doesn't want to keep visiting the hospital because she is perfectly fine. Hansen just does that so that she could feel important and needed about being the renowned nurse who could get her child checked up at the hospital any time without having to wait in lines.
That's what Christina Aistrup Hansen wanted her ex to feel. But he never felt that way. Instead, he thought Hansen was being too lenient in those hospital trips with their daughter and was slightly irate at the fact that he was always being told about those trips when it would amount to nothing. From his point of view, all that happened was her ex took their daughter to the hospital because the ex believed there was something wrong with their child only for the doctor to claim that the kid was perfectly fine.
Christina Aistrup Hansen never had her daughter's interest in mind when she took her to the hospital. All she cared about was showing her ex that she was important to his child. If that wasn't already clear with those scenes in The Nurse, then it must have been clear when the court found Hansen guilty of dosing her seven-year-old daughter with high volumes of sleeping pills which are extremely dangerous for children her age and suitable only for adults.
Where are Christina Aistrup Hansen and Pernille Kurzmann Now?
The real-life Christina Aistrup Hansen is currently serving her sentence in a Danish prison. She was first charged in 2016 and she will be set free in 2028. However, she won't be allowed to work as a nurse again because she was stripped of her license to practice as a nurse.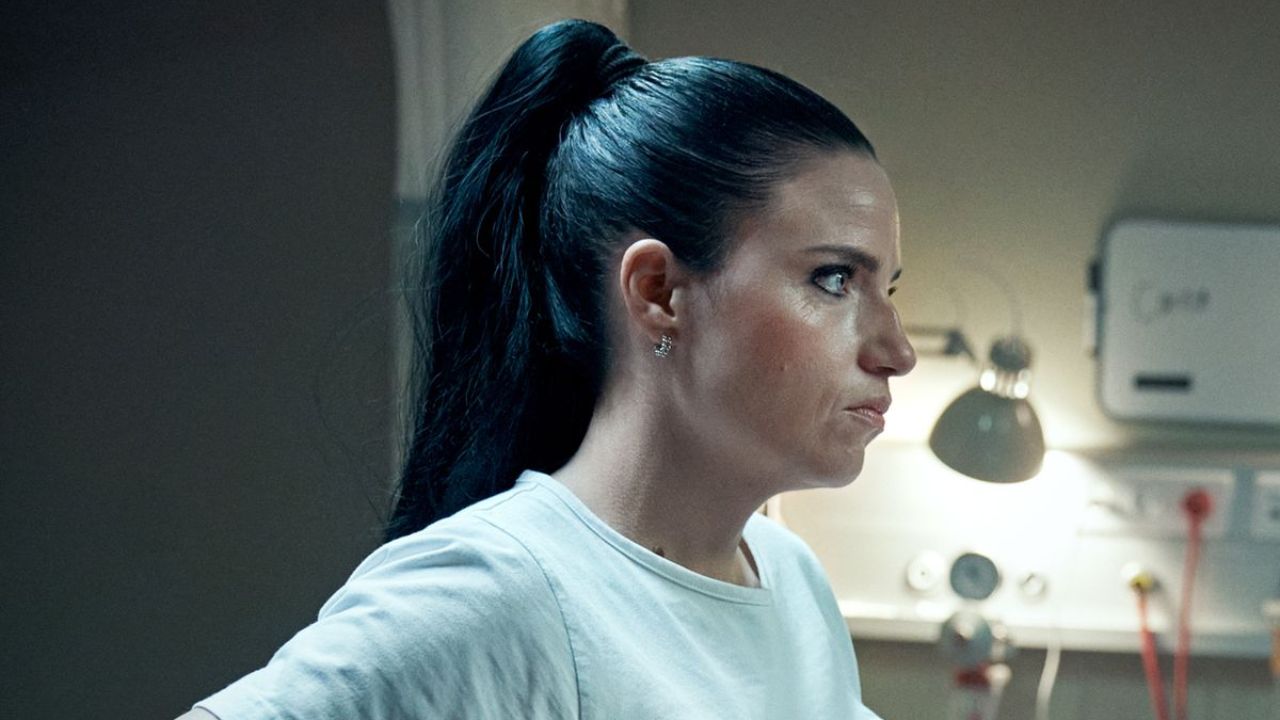 Christina Aistrup Hansen is currently serving her sentence in a Danish prison.
Image Source: Digital Spy
It doesn't look as though Christina Aistrup Hansen has repented for the grave sins she has committed by administering drugs lethally to patients and risking their lives and even killing some of them in the process just so she could swoop in and save them and get attention and adoration from people. It's sickly perverted and disturbing and she is serving her sentence for it but she does not regret it.
At least she didn't at the time when she was being interviewed in prison by the writer of the book The Nurse which detailed the crimes she committed. Christina Aistrup Hansen was too obsessive about herself to see the magnitude of the crime she has done. In her own words,
Many in here talk about one day reaching a point where you come to terms with your judgment. But I haven't gotten there yet.
The other nurse, the one that actually is the savior, Pernille Kurzmann is currently and still working at the Nykobing Falster Hospital. Because she can live just fine without attention, she has led a very private life. We got to know about her current whereabouts after reading a paragraph that appeared on the screen before the credits rolled on the final episode of The Nurse that explained,
All nurses from the ER at that time have moved on to different jobs. Except one. Pernille Kurzmann still works as a nurse at Nykøbing Falster Hospital. Today her name is Pernille Kurzmann Lundén.
Since the events of The Nurse, Kurzmann got married to Dr. Niels Lunden, who was seen in the miniseries helping her unmask the devil that Christina Aistrup Hansen is. She lives in Nykobing Falster with her children and works at the hospital there. She has been serving as a nurse there since 2014. On her relationship with the staff at the hospital since Hansen's conviction, in an interview with the Danish Nursing Council in 2020, she said,
I have the same bosses, and I actually like them quite a lot. I feel sorry for them because they had no tools or anything to do and intervene in the case. I have no doubt that they did their best to support me and their department. They were also caught in the schism between having to take care of me and also taking care of Christina, because she was innocent until proven guilty.