Claudia Fogarty's fans want to know if she got a new boyfriend after she got dumped from Love Island UK or if she's still single. They want to think she's doing well in her love life after she was rejected for another woman by Casey O' Gorman in Love Island UK. But as it turns out, Claudia Fogarty might be just back with Casey and he might be her new boyfriend, going by the TikTok video of Casey and Aaron where Fogarty could be heard off-camera.
So, Claudia Fogarty may not have won Love Island UK. She may have been dumped and dragged (not literally) from the villa and she may not be in the villa anymore but she is always on people's minds because she was once on people's television in a reality show. As a wise one must have said sometime, you can take the girl out of the villa but not out of the hearts of the drama lovers. If you are reading this right now, you are one of them and are probably wondering if Claudia is single right now.
Her time on Love Island did not seem like it enriched her love life. So, you might be wondering if there's been any change on that front after she left the show. Did she get a boyfriend? Or is she taking a break? One drama person to another, I am here to update you about Claudia Fogarty's relationship status. So, let's find out!
Also, check out the relationship status of Questlove and Bam Margera.
Claudia Fogarty's Boyfriend: The Reality Star Seems to be Dating Casey O'Gorman Again!
Did you get the chance to watch that new TikTok Aaron Waters uploaded recently? It features Casey O'Gorman and a voice snippet of Claudia Fogarty (@claudiafogarty). She was not present in the video but she could be heard talking off-camera. This video has caused people to think that she might be back with Casey and that he could be her boyfriend. Given their history at Love Island UK, it's not possible but it's also possible.
Claudia Fogarty was coupled with Casey O'Gorman on the reality show and everything was going well. Then, enter Rosie Seabrook. Casey saw something in her that he was ready to dump Claudia for. He does not make a very loyal boyfriend, does he? Claudia was left brokenhearted after she was replaced so easily. She has been very open about how she felt about getting rejected by Casey. Her Love Island journey was a hard one.
Claudia Fogarty was dumped by her boyfriend Casey O'Gorman on Love Island UK.
Image Source: Hello Magazine 
So, Claudia Fogarty must have felt petty satisfaction when Casey revealed that he and Rosie were already broken up just a few weeks after they left the villa. She might have even played a part in their breakup. Given how she exclusively told MailOnline that Casey had called her to catch up and see how she was and the breakup was announced right after, it's very possible that she might have caused her old boyfriend's breakup.
And now with that TikTok video out, it seems like Casey O'Gorman and Claudia Fogarty are once again dating. Maybe Claudia didn't want to get a new boyfriend, so, she got her ex-boyfriend back. I mean, that video had to mean something, right? So, in the video, Aaron and Casey are joking around with a glass of gin. And Claudia is not in the video but fans realize that she is sat alongside Casey in the bar when she is heard off-camera, of course, saying, 'Don't get me in it, people will get the wrong idea.'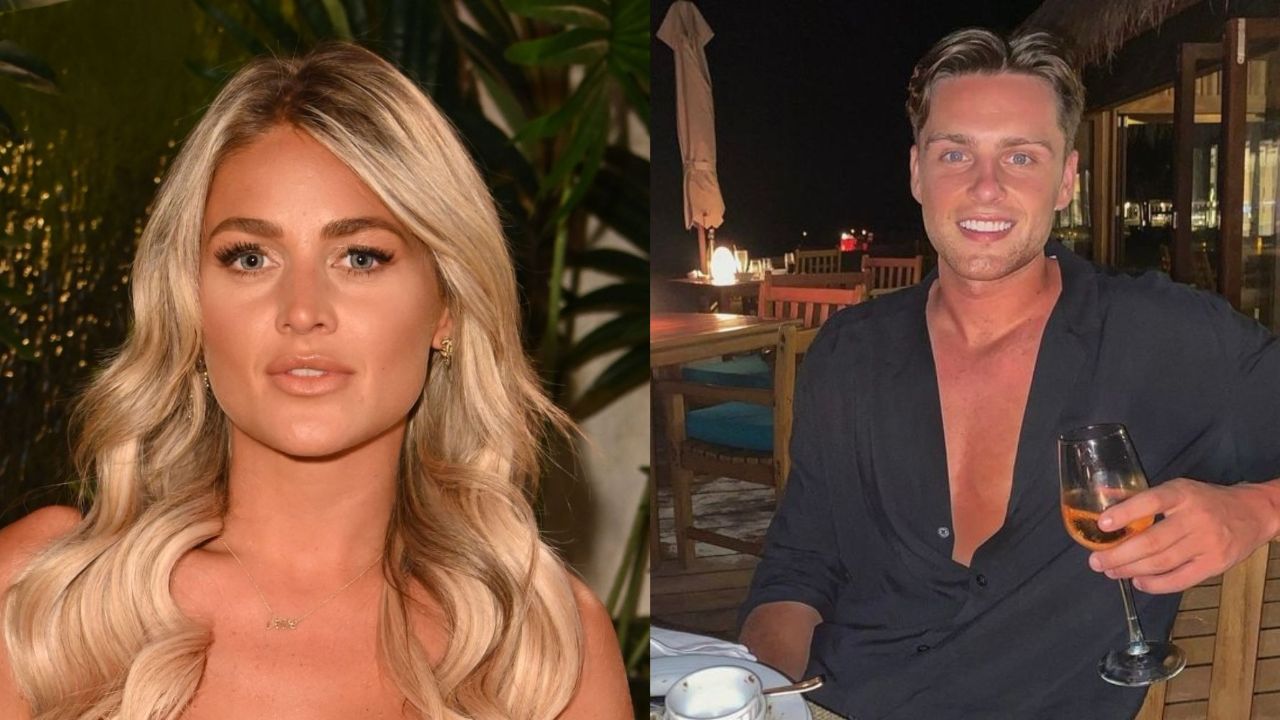 Fans suspect Claudia Fogarty is back with Casey O'Gorman, her old boyfriend from Love Island.
Image Source: House & Whips
What did Claudia Fogarty mean by the wrong idea? Is it a wrong idea to think that she might be back together with her ex from the reality dating show? Because if it is, then, yeah, people have already gotten the wrong idea. They believe Casey O'Gorman to be her ex and new boyfriend again. If they were not dating, why would they be together? As friends? Just to catch up? Then, why wouldn't they be upfront about it? Why did Claudia have to speak up to not be seen with him? Yeah, I thought so and you probably did too.
You know a lot of people think that speaking off-camera was deliberate on Claudia Fogarty's part and that she just wanted to let everyone know without telling them that she's got her old boyfriend back. Given how he ended things with her, he does not seem like a prize but maybe she wanted to 'show' him off. Or maybe we are reading too much into things. It could be nothing and they might not be dating at all.
Either way, the only thing we know about Claudia Fogarty's love life is that she might be dating Casey again or not. If she's got some other boyfriend, we don't know about that.
And we don't know much of her relationship history but there were speculations going around that Tom Clare was her ex-boyfriend. The genuine look of terror when Claudia made her entrance into the villa just gave the vibe that they were exes.