Did Ariana Grande shave her head? Is the superstar bald? The questions about her hair were trending on the internet minutes after she posted a TikTok video telling people not to comment on other people's bodies. Because the pop star had bleached her hair and pulled it back in the video, it gave a bald illusion. Ariana Grande has not shaved her head and is not bald.
Ariana Grande made a big statement, literally, when she posted a video on TikTok in which she said that 'we should be gentler and less comfortable commenting on people's bodies, no matter what.' The pop star made that video to address the fans' growing concern about her body and weight loss and also as a response to the trolls who have been body-shaming her.
The video garnered a lot of attention on social media. It was a very impactful video and it made many fans who were commenting on her body without giving it much thought, see and check the error of their ways. Many, not all. Because what some took away from Ariana Grande's video was not that they should stop commenting on people's bodies but that the Victorious star appears to be bald in that TikTok.
Grande's video really added to the discourse surrounding the culture of scrutinizing celebrities' bodies and shaming them for anything perceived as flaws. But the message that the pop star was trying to give eluded many minds who are now wondering, 'Did Ariana Grande shave her head? Is she bald?' It might sound unbelievable but it's true that the video which was posted to discourage people from talking about others' bodies sparked the question about her hair.
You might also want to read the stories of Jonathan Majors' daughter and Melanie Martinez's ethnicity.
Why Did Ariana Grande Shave Her Head in 2023? Is The Singer Bald or Is She Wearing Her Hair Differently?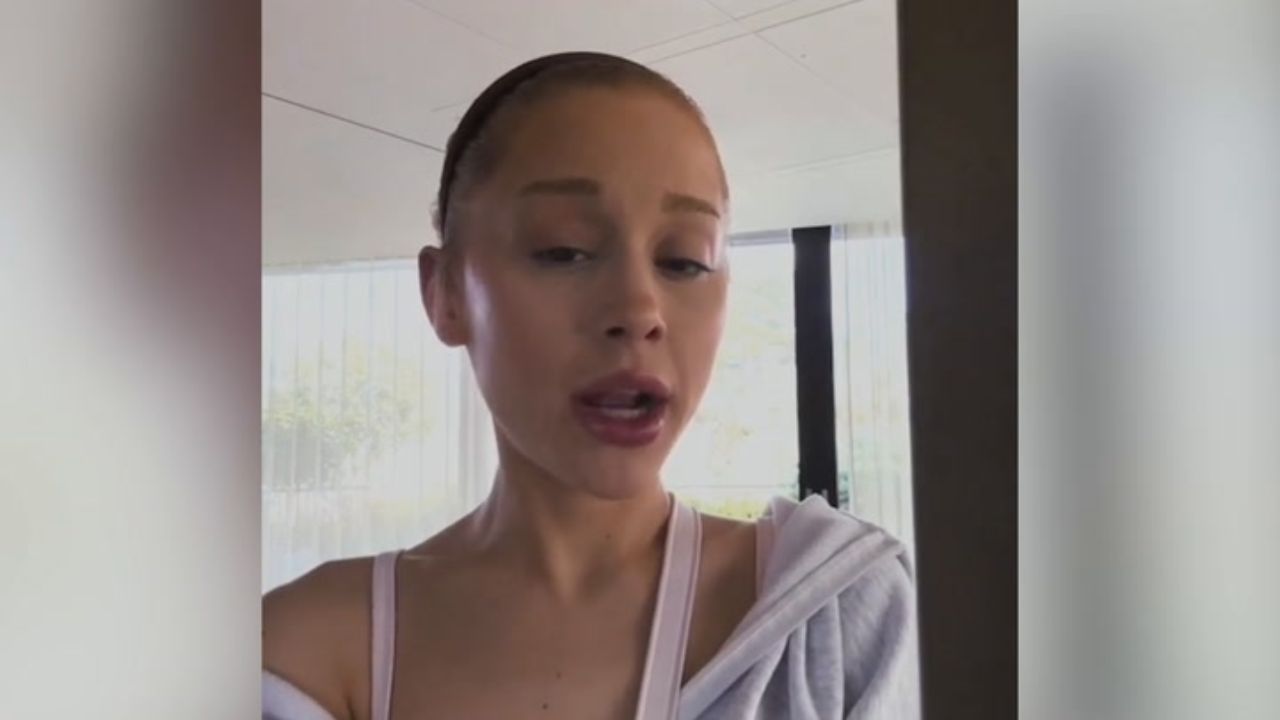 Ariana Grande appears to have shaved her head bald in her latest TikTok video.
Image Source: Page Six
Ariana Grande's  (@arianagrande) signature style is her long ponytail and in her latest TikTok video, she ditched her trademark look and wore her hair differently. People were shocked to see her wear her hair in another fashion as they always are whenever she wears her hair differently. This time, people thought not that she had a different hairstyle but she had no hair at all. The questions 'why did Ariana Grande shave her head?' and 'is she bald' was trending within minutes.
If you were wondering, irony is very much alive and well as you can see from how Ariana Grande's TikTok video telling people not to comment on other people's bodies sparked curiosity about her hair. Anyway, if you were also wondering if the Into You singer had actually gone bald, then let us explain to you why her hair looks that way because she has not shaved her head.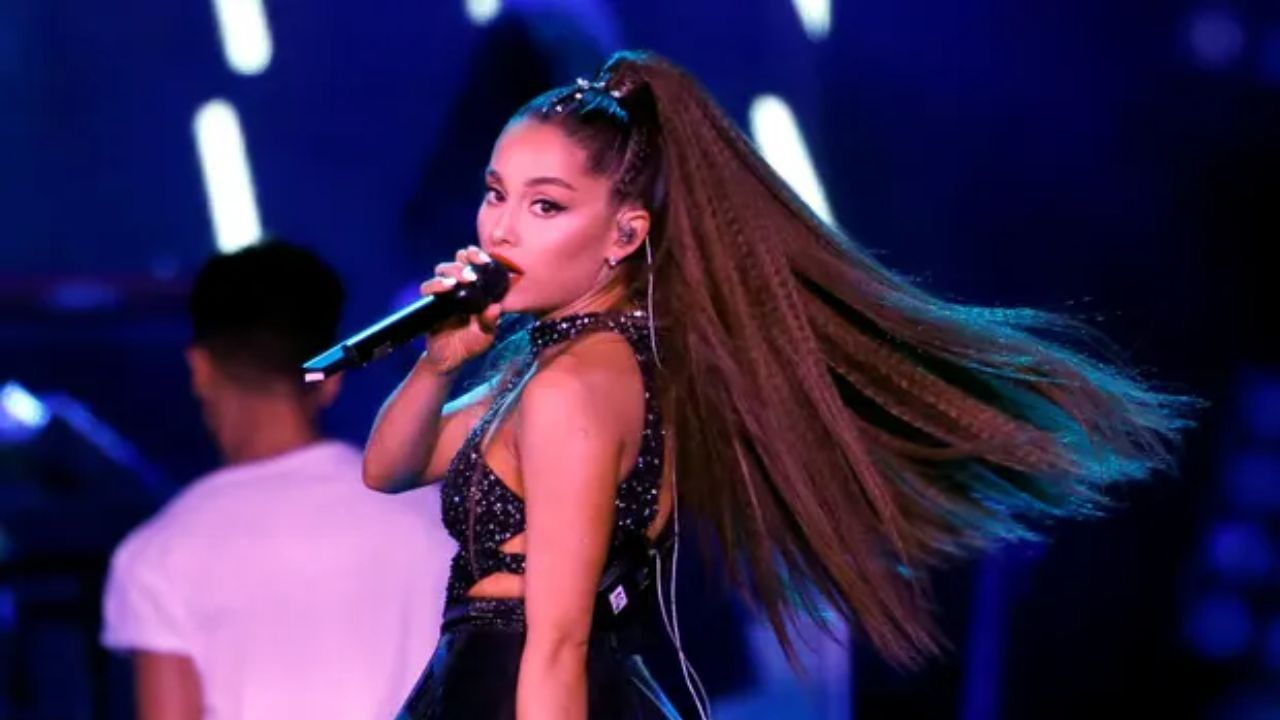 Ariana Grande dyed her hair blonde and had it pinned back in the video which made her look bald.
Image Source: The Guardian
It might appear so. But that's only because her hair is pulled back, her hair is thin, and also it is dyed blonde which makes it harder to see. If she had worn her hair in any other way or if her hair was thicker or if it was a darker color, you might not have thought that she has gone bald. There would be no question of Ariana Grande shaving her head. But because of her hairstyle, her hair volume, and her hair color, people thought that she had gone bald.
We can't tell why the 7 Rings hitmaker chose to wear her hair that way and she didn't choose to have thin hair but we know why she went blonde. She's currently filming for Wicked and the role she is playing in the movie - Glinda - required her to dye her hair and eyebrows blonde. The lighter bleached hair pulled back is what made it harder to spot her hair on the head in the new TikTok, which gave a bald illusion. But, no, Ariana Grande is not bald. And no, she has not shaved her head.
Ariana Grande's fans are used to her wearing her dark brown hair in a ponytail.
Image Source: TODAY
Fans are just used to watching her with her dark brown hair in a long ponytail with extensions which is her signature style. Maybe after she's done shooting for Wicked, you might see Ariana Grande with her ponytail. For now, she's bleached her hair, and plus, it is thinning, and her hairline is hard to spot, it appears that she has shaved her head and she has gone bald. But that's not true.
If people had watched the TikTok video closely, they might have noticed that Ariana Grande, in fact, has not already gone bald and they might not be wondering if she had shaved her head. Her bleached hair might have been hard to see but that's not invisible.