Did Matt Damon gain weight for Air? The actor did look pudgy and he had his belly sticking out and he was out of shape in the movie in which he was playing the role of Sonny Vaccaro. Matt Damon, in a Q&A session, said that he did not undergo weight gain specifically to play the part in Air. However, he already had a little extra weight in him and he had to wear a fat suit on top of that to play the role.
The Oscar-winning duo who wrote and starred in Good Will Hunting - Matt Damon and Ben Affleck - is back together after about 25 years with another movie which is already a potential Best Picture nominee at the Academy Awards of the new season. However, it's not a psychological drama, it's a biographical sports drama about sneakers. Well, it's about Nike and Michael Jordan.
Air tells the story of how one of the biggest sportswear brands and one of the biggest basketball players came to be. It depicts what went on behind the scenes before the world got to see Jordan endorse Nike and seeing that Jordan, at the time, was nowhere the legend that he is now given that he was just starting out, it's the story of the person who recognized the talent and who had the knack for recognizing who can be crucial for the brand long-term. Because Nike has turned into a major force in the sneakers market, the person who scouted around and decided on Jordan essentially had the biggest hand in building Nike into what it has become today, of course, besides Jordan himself.
And that person is none other than Sonny Vaccaro, who is played by Matt Damon in the movie. He is the principal true believer in the story of Nike and Michael Jordan. He is the one who spotted the talent in the young basketball star and knew where he could take the brand. Air delves mostly into how he landed Jordan as their celebrity spokesperson before he even began playing for the NBA and in that sense, Vaccaro is essentially the main character of the movie of which Matt Damon is the star.
Damon is someone who is known for being very dedicated in everything he does. And to play his part perfectly, to look the part, he gained a bit of weight. The character who is obviously based on real life is a bit overweight and the actor had to resemble that look. So, he packed on some pounds or did he? It could be just a fat suit. What is it? Read to know more about Matt Damon's weight gain and learn what he said about gaining weight for the role!
You might also be interested in the weight gain stories of James Packer and Penny Lancaster.
Did Matt Damon Gain Weight For Air? Or Did The Actor Wear a Fat Suit?
Matt Damon is as always great in the movie. Nobody could have played the character of Sonny Vaccaro better than him. He embodied the role perfectly and everyone believed him as the pudgy non-athlete who brought Jordan to Nike. Oh, yeah, Damon's pudgy in Air. So, let's talk about his weight gain for Air!
Sonny Vaccaro, as The New York Times put it perfectly in their review of Air, is "a vision in beige with a beeper attached to his belt, his belly spilling over that same belt." He is truly a familiar, cartoonish sad-sack who could have come straight out of Mike Judge's Office Space. He's divorced and his life is pretty much his career. He's a workaholic who buys his dinner routinely at the local convenience store and the most interaction he has with anyone when he is not at work is at the store when he makes small talk with the clerk before eating alone.
Matt Damon appears to have undergone weight gain in Air to play the role of a pudgy, out-of-shape person.
Image Source: Deadline
You see he's a middle-aged average man in terms of physicality, at least. He's not who you would expect to be fit. He would be someone with a dad bod, who's out of shape. So, to play such a part, Matt Damon had to gain weight because otherwise, he maintains his body and is fit. By that, I mean, he had to look like he had gained weight. But did he do that? Did he put on pounds for Air or did he take the help of prosthetics and a fat suit?
Well, it's the combination of both. He underwent a bit of weight gain, not specifically for the role in Air but it worked in his favor, and he also used a fat suit because whatever he gained was not enough. In a Q&A session for Air, when he was asked about how he gained weight for the movie, he said and I quote,
I mean gaining weight is the easiest thing to do at home. I did have a little extra weight on me, then he (Ben Affleck) put a body suit on top of that. We also like the idea that...it was in the script that you know a lot of people who work for... who are close to athletes, idolize athletes but they aren't athletic themselves and there are all these jokes and the contrast between Phil who's an avid runner and Sonny who's like...you know a lot of it was for that visual joke where I get into profile and he's like did you run and I'm just I'm like (gestures at his body) no I don't run. You know that idea of that contradiction..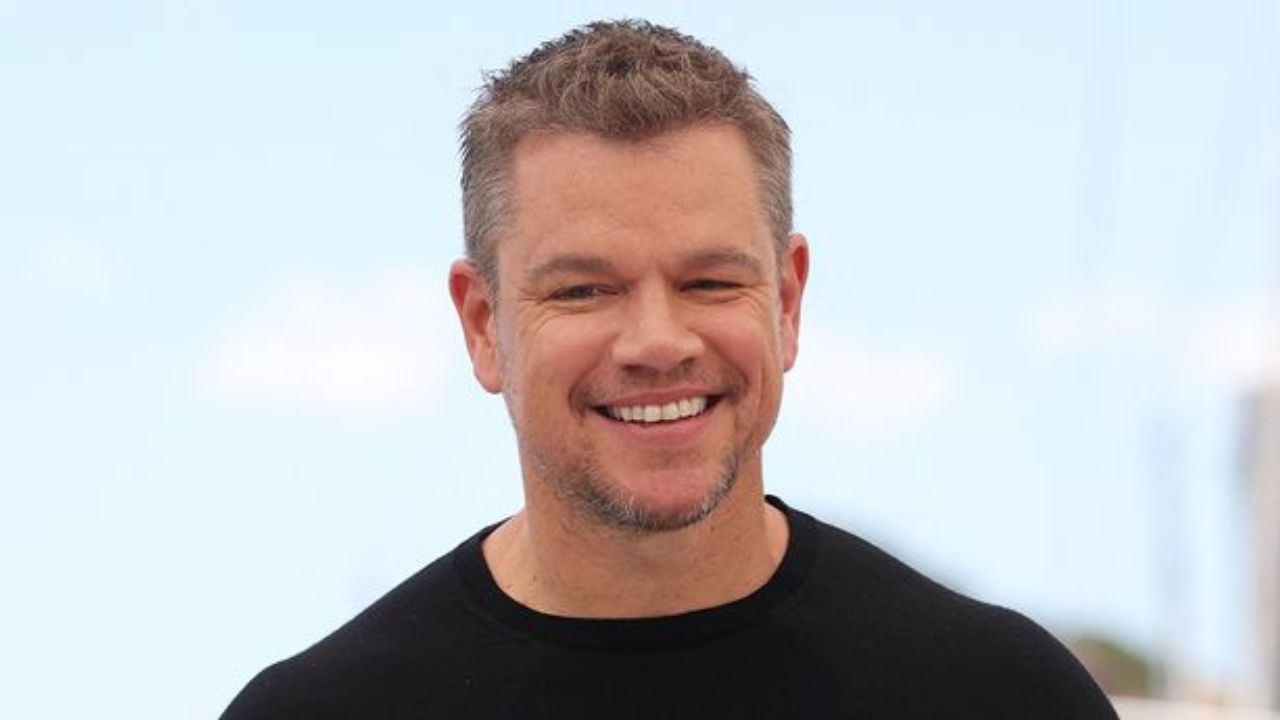 Matt Damon maintains his body and is fit for his age when he is not undergoing weight gain for the movies.
Image Source: The Mirror
So, Matt Damon did not specifically embark on a weight gain journey for the movie Air. He already had a little weight on him which is why he had to wear a fat suit. So, when his belly was sticking out in the movie, it was not him but that fat suit Ben Affleck put him in. He might not have packed on the pounds to play the role of Sonny Vaccaro but he nailed the emotions perfectly and he looked the part.
Speaking about Matt Damon's weight gain to play Sonny, Ben Affleck said that he feels that it's his job to try and create empathy for the characters by not making his character idealized versions of people. He said that he found such characters less interesting and he couldn't feel empathy for them simply because he couldn't relate to them and because it was sort of that Instagram effect that advertises itself. Essentially, that's why when making Air, he made sure to not ignore that Sonny Vaccaro was a bit overweight and made Damon "gain weight" for the movie.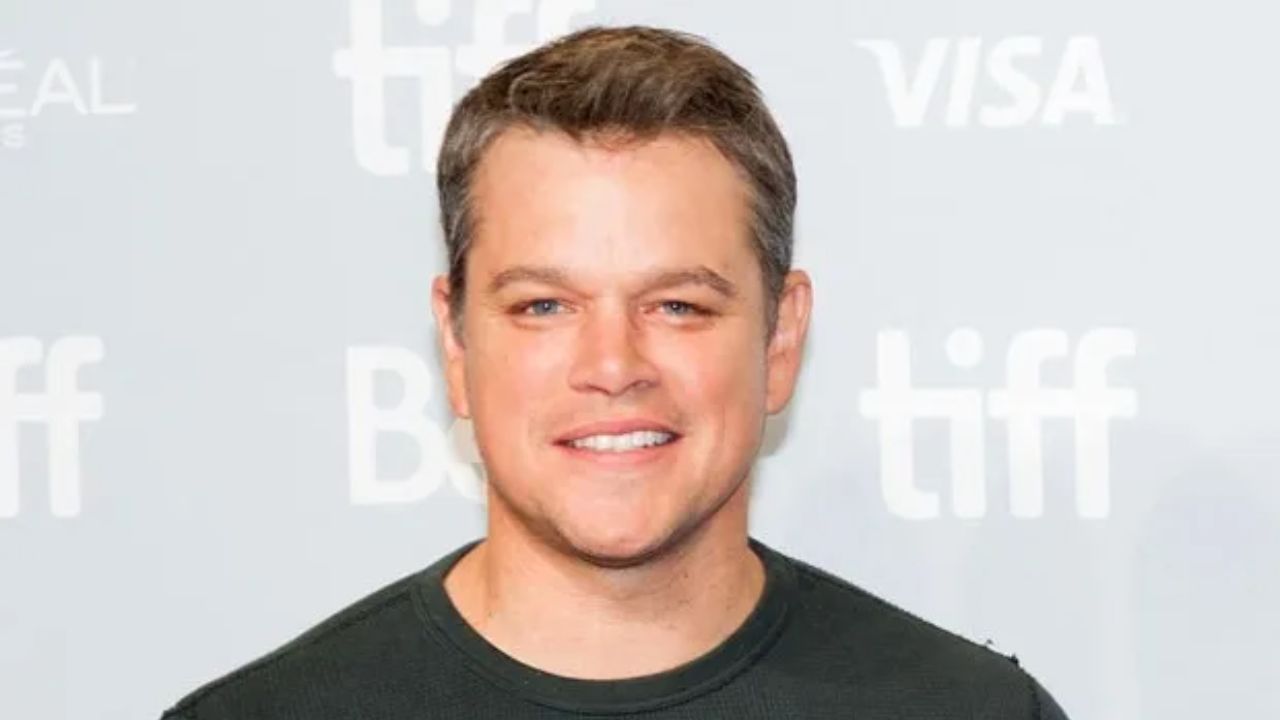 Matt Damon did not undergo weight gain for Air, he just wore a fat suit.
Image Source: GoldDerby
Or it might have been because Ben Affleck was tired of hearing how good-looking Matt Damon is. Was he joking when he said that or did it have some truth? Either way, Damon's weight gain or 'fat suit' made him look the part that he played to perfection in Air. So, there's that!
And P.S., Affleck also said that he shot Matt Damon with a lens that expanded his face a little bit to make him look bigger and he wanted to create that feeling of the underdog for Air.