Ekin-Su Cülcüloğlu has been way more forthcoming than expected about plastic surgery. She had gotten fillers, a non-surgical nose job, Botox, a boob job, and veneers before she came to Love Island in 2022 and she has detailed every single procedure. Ekin-Su has become a completely different person after getting plastic surgery. Just check out her before and after pictures.
Did you know that Ekin-Su Cülcüloğlu is also an actress who played the role of Isil in the Turkish soap opera Kuzey Yıldızı İlk Aşk before she came to and won Love Island alongside Davide Sanclimenti? Probably not even if you had watched the show because she looks completely unrecognizable on the show, thanks to many many cosmetic surgery procedures she has had. Before she stepped into the reality show, she had a dramatic makeover. Just check out her before and after pictures and let's discuss Ekin-Su Cülcüloğlu's plastic surgery!
There are more plastic surgery stories of Bobby Flay and Tanya Tucker that you might like.
Ekin-Su Cülcüloğlu and Her Openness About Plastic Surgery!
Ekin-Su Cülcüloğlu (@ekinsuofficial) is not without plastic surgery and she has been very candid about the fact that she had fillers, a non-surgical nose job, a boob job, veneers, and Botox in preparation for her journey on Love Island.
There's hardly anyone in the entertainment industry who has been as honest and candid as her in matters of plastic surgery. While most celebs are predisposed to hide their cosmetic procedures because of the stigma surrounding them and go out of their way to convince people that they are all-natural, Ekin-Su Cülcüloğlu does not mind having people know that she has enhanced her looks. Not that people wouldn't have known because she looks very yassified but also, people would go through her past pictures and she does not even look like the same person in her before and after pictures.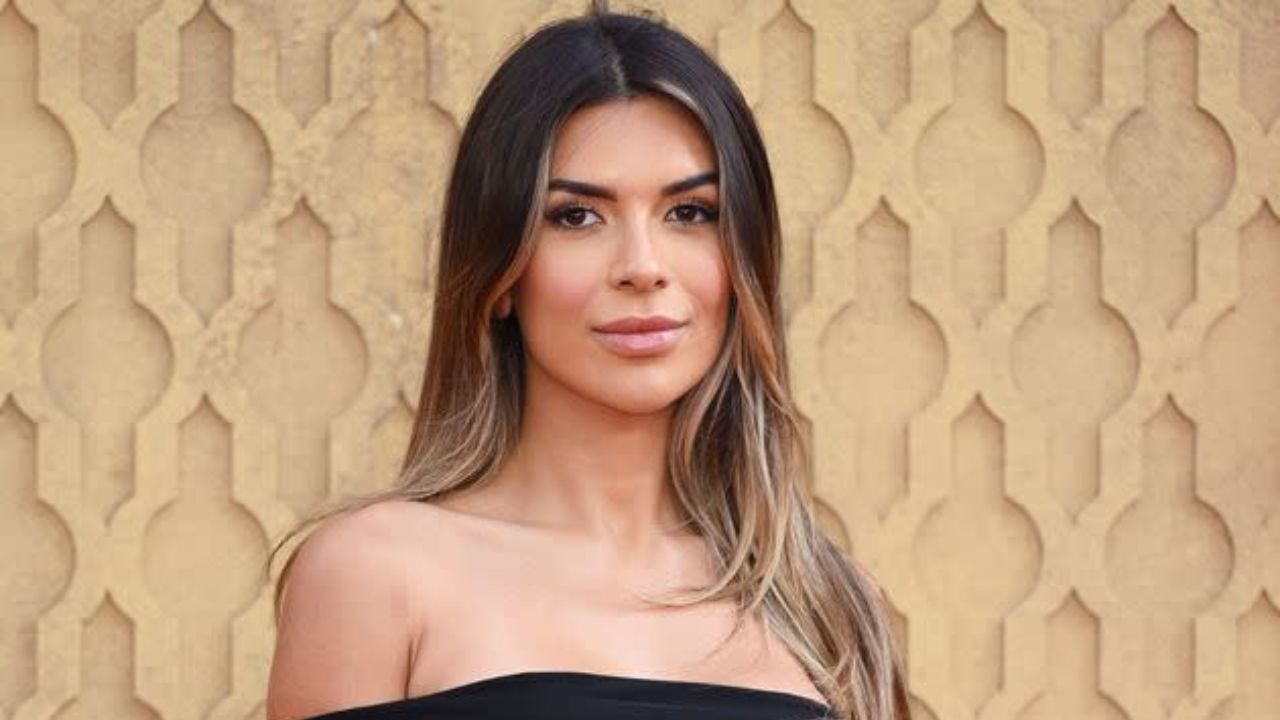 Ekin-Su has had tons of plastic surgery and she's very open about it.
Image Source: Yahoo Sport UK
The Love Island star has not just shared that she has undergone plastic surgery but she has gone into detail about every procedure which is really commendable because it does not really breed insecurities among young women and perpetuate unattainable beauty standards as realistic and something that can be achieved without the help of cosmetic procedures. Anyway, let's talk about what she had before she entered the villa!
Well, she extensively had fillers, a lot of it. It's technically not plastic surgery but oh, how it changed her face. You can see it in the video shared by her surgeon which was titled "Love Island prep with Ekin-Su." In the video, we can go through with her as she gets the procedures, as she gets fillers injected into her face, into her cheeks (to add volume to the cheeks), slightly above her cheekbones (to fill out her under-eye hollows) and on her jaw (to get more defined jawline). Dr. Rosh, her surgeon detailed the cosmetic procedures,
Ekin-Su came to see me in preparation of entering the villa. We decided to add subtle changes but still keeping everything looking very natural. First, we added tear trough filler to fill the hollows and give her that gorgeous 'eight-hour beauty sleep' refreshed look. Then, I feathered in some filler into the lateral cheeks to soften her middle cheek fullness and jaw filler to lift and create more definition.
Ekin-Su Cülcüloğlu Has Had Many Plastic Surgery Procedures!
Besides the non-invasive fillers, Ekin-Su Cülcüloğlu also got breast augmentation. She revealed that she had the breast lift at Istanbul at Comfort Zone Surgery. She even did a Q&A session on Instagram with her followers about her "surgery journey," detailed her journey, and shared that the pain post-procedure was 10/10. This was probably the only actual plastic surgery she had.
Ekin-Su has had many plastic surgery procedures such as a boob job, fillers, Botox, and veneers.
Image Source: The Mirror
As for other procedures, the reality star got veneers. She went to Dental Design in Antalya, Turkey, and got 10 teeth at the top and 11 at the bottom done. She had 21 veneers of the shade she chose fitted in. She was very happy that she got the procedure done and she even recommended the procedure, saying she felt no pain, just a little sensitivity.
Ekin-Su Cülcüloğlu also underwent Botox injections and a non-surgical nose job before Love Island. She visited Dr. Mo Hamed at one of his Dr. Motox Clinics and got her wrinkles, and the little bump on her nose sorted out with a "perfect curve." The surgeon gave his followers a look behind the scenes of the procedure she got and mentioned that she "was delighted with the results" of plastic surgery. He also spoke to The Sun about it,
A few days before Ekin flew out to Love Island she came into my clinic and had a non-surgical rhinoplasty to contour the nose, lift up the tip and make it look narrower. She also had a brow lift, using Botox, to raise the brow slightly and some botox on her forehead to smoothen the expression, reduce lines, wrinkles and crinkles, and allow makeup to stick better.
Ekin-Su Cülcüloğlu also had lip fillers but who gave her that gorgeous voluptuous pout is unknown. Many assumed Dr. Rosh did it but he has detailed every plastic surgery he performed on her and lip fillers was not in it. Besides, when he was asked if he was the one who tended to her lips, he didn't care to respond. Anyway, last year, she said that she was going to dissolve the fillers because watching herself on the screen made her realize that she preferred the natural look.
Whatever lip filler I have, I'm going to dissolve. I didn't like the fake look. I think natural beauty is a lot prettier.
It does not look like Ekin-Su has done it yet.