Ella Thomas from Love Island has been accused of receiving plastic surgery (cheek filler) to make her cheeks look fuller. However, she has yet to respond to the rumors.
Love Island, a British dating show, is one of the most talked-about reality shows of all time, a nonstop cavalcade of terrible judgments, drunken squabbles, and emotional betrayal. If you're unfamiliar, the fundamental premise is that gorgeous singles are dumped on a lavish island and pushed to couple up; if you're not in a relationship by week's end, you're gone. In addition, the tenth season, simply titled Love Island 2023, debuted on June 5 and is based on the beautiful Spanish island of Mallorca.
Since the release of the new season, one of the contestants named, Ella Thomas has already made her mark in the villa with her stunning appearance. Many fans believe the TV star has undergone numerous plastic surgery procedures in the past, which can be now seen very clearly. So, if you are interested to learn more about Ella's appearance and the secret behind her stunning appearance, we are here to help.
Previously, we discussed the plastic surgery stories of Josh Popper and Sssniperwolf.
Love Island Season 10: Ella Thomas Has Been Accused of Receiving Plastic Surgery to Enhance Her Beauty!
Love Island has only been on our screens for around a month, and the female competitors are already receiving significant trolling for their appearances. Hundreds of viewers began tweeting about Ella Thomas' (@ellathomas_) plastic surgery, criticizing her cheek filler so harshly that the search term Ella Love Island cheek filler became a Google trend.
Ella Thomas before and after plastic surgery.
Image Source: The Tab
Ella Thomas, who is currently dating semi-professional footballer, Tyrique Hyde (@tyriquehyde), is a model, having shot for companies such as UGG and Quiz Clothes. It goes without saying that she is stunning, but no one should be subjected to such cruel online abuse. However, one person wrote on Twitter, "Ella needs that cheek filler dissolved as soon as her flight lands back in the UK. While another added, Ella would be pretty without the cheek filler .. she looks a little scary. There were plenty more like it too, but we won't do you the disservice of repeating them all.
It happens every year with female candidates, especially when people suspect they've undergone plastic surgery or, in Ella's case, face fillers. The 23-year-old has not commented about having work done, and she should not have to - but she is one of many Love Island ladies who have been the focus of intense conjecture about alleged cosmetic enhancements.
Earlier this year it was Tanyel Revan, the year before Ekin-Su Cülcülolu, and in 2021 both Sharon Gaffka and Faye Winter spoke out about the sexist remarks surrounding their plastic surgery. Because it always happens the same way: a beautiful woman appears on Love Island, and within days, before and after photos of her are published all over the internet or in the tabloids, accompanied by an appropriate sensational title about how unrecognizable they were before.
It won't be long until headlines like Ella before and after surgery or Ella before and after cheek filler go viral, all to scrutinize a young woman and perpetuate additional trolling. We've certainly learned from the innumerable women who have left the show and spoken out about the incredible strain or stress such comments generate - after all, it's been four years since the #BeKind movement began. And, tragically, it appears that we are no closer to being kinder to one another.
How to Watch Love Island Season 10?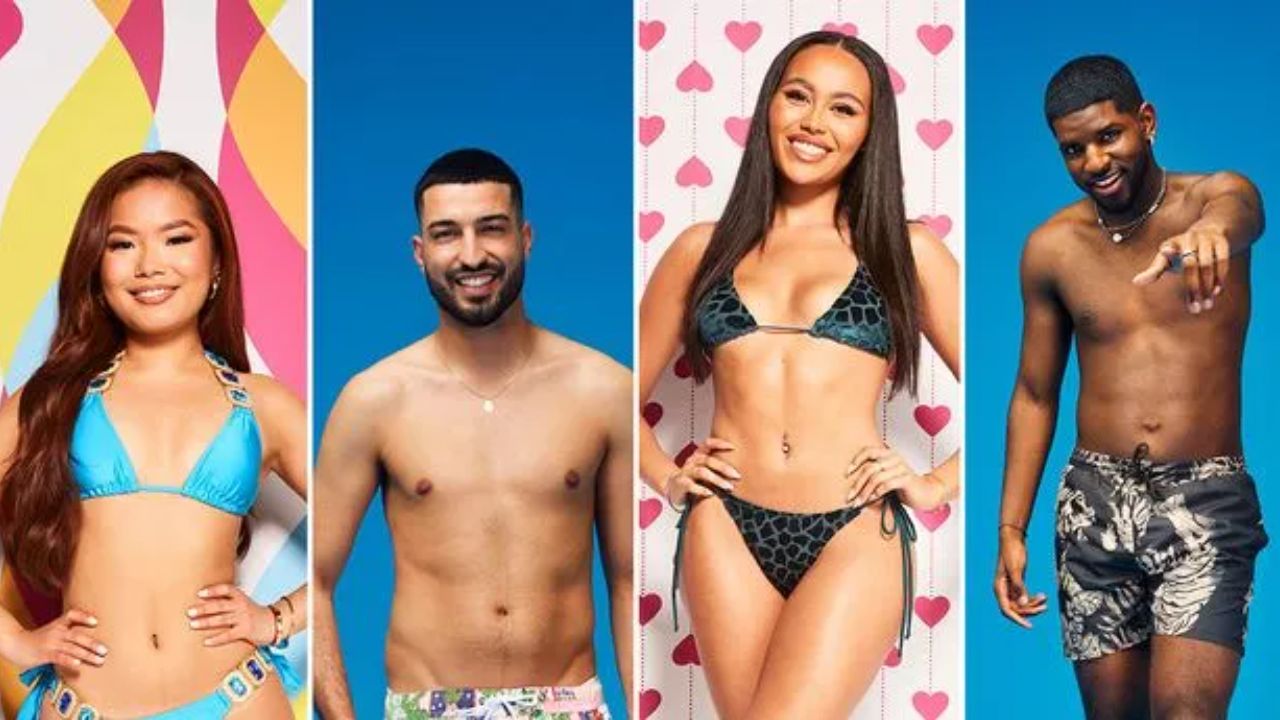 Love Island 2023 is available on Hulu.
Image Source: The Mirror
The most recent seasons of Love Island 2023 will not be available to stream live outside of the United Kingdom, New Zealand, or Australia unless you install a VPN on your computer. That doesn't mean you're out of luck; Hulu has licensed the first nine seasons of the show for streaming in the United States.
Hulu has previously released fresh episodes two weeks after they aired in the United Kingdom. It has not been verified that the service will follow the same approach for Season 10 of Love Island, but we will update this page whenever such information is available.