Emily Blunt sparked plastic surgery speculations after her recent appearances in Oppenheimer promotions. The Devil Wears Prada star's face looked very different and fans suspect it's because of Botox and fillers. She was once suspected of having buccal fat removal as well. Emily Blunt's new face came as a shock to her fans because she once led them to believe that she didn't like plastic surgery.
Emily Blunt is very charming and she nails every role she plays. But she really took it to the next level with her performance in The Devil Wears Prada and The Quiet Place. Her acting in these movies was very impactful and add to it that these movies went on to be culturally significant. Fans are expecting the same kind of performance in her upcoming movie Oppenheimer.
But more than that, they are discussing her appearance and how her face looks different and how she seemingly had plastic surgery. They couldn't help but suspect that she had Botox and fillers on her face because of how smooth and weird it looked. Let's talk about Emily Blunt's plastic surgery!
There are more plastic surgery stories of Tom Cruise and Porsha Williams that you might be interested in.
Emily Blunt's Plastic Surgery: Fans Suspect She Has Had Botox and Fillers on Her Face!
Emily Blunt's (@_emily_blunt_) fans think her face looks different because she had plastic surgery. They believe that she has had Botox and fillers. Some of them also suspect that she has had buccal fat removal.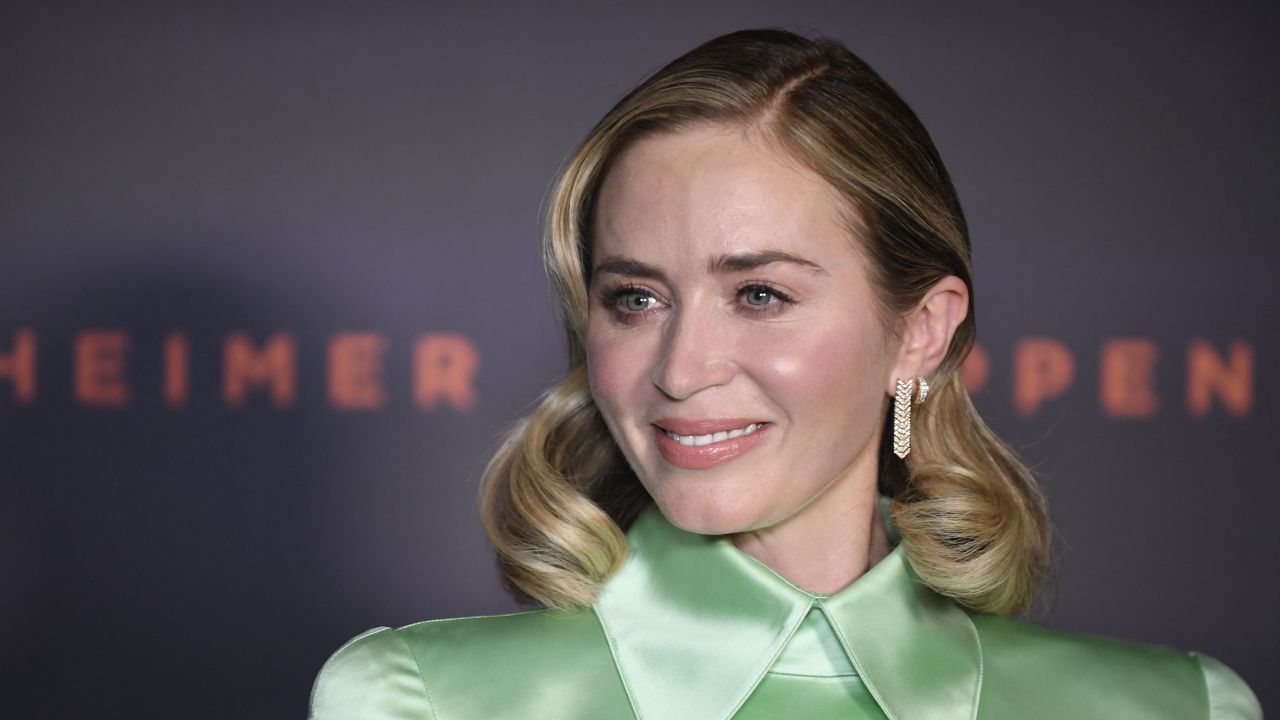 Emily Blunt has sparked plastic surgery with her new different face.
Image Source: CNN
The Quiet Place actress was quite busy with Oppenheimer promotions a few days ago, just before the SAG-AFTRA strike. She was everywhere and in light of the revelation that she would be taking a break from acting for a while, fans were happy to see her. But the happiness was not enough to get them preoccupied with her upcoming break and to distract them from her appearance. They noticed that her face looked different and they suspected plastic surgery.
Emily Blunt's noticeable wrinkle-free skin and plump cheeks lowkey stole the thunder of Oppenheimer in every single promotional event. It was like the biggest takeaway of the movie's short-lived press tour that she seemed to have dabbled in plastic surgery. The discussion of how her face looked so strange and how it must be because she succumbed to face-tweaking took over social media for a while.
The British actress was targeted by trolls who mocked her for changing her appearance and having an unflattering amount of Botox and fillers on her face. Apparently, she looked a little too smooth and suspiciously wrinkle-free and had a weird and unnatural skin texture. Her over-plumped cheeks supposedly did nothing to help her appearance. Many saw that as an opportunity to take a dig at her for getting plastic surgery.
Emily Blunt was suspected of having Botox and fillers on her face.
Image Source: Variety
Emily Blunt was likened to Madonna, who is infamous for going overboard with plastic surgery and ruining her face with it, and is known as the queen of fillers and Botox. Fans talked about how Blunt looked very young and fresh for her 40 years but not like herself and how it threw them off. This is not the first time people have felt that way. Her face has made headlines before as well.
And that too just a few months ago, in March. It was after the 29th Annual Screen Actors Guild Awards. The English star had attended the show. She looked radiant in a red Oscar de la Renta column gown but none of that compared to how different she looked, at least according to fans' perception. The conversation about her soon turned to the discussion about her sleek and airbrushed complexion and plump cheeks.
Emily Blunt Does Not Like Plastic Surgery?
Many people didn't seem to recognize Emily Blunt. They loudly expressed their disappointment in Blunt having overfilled her cheeks. Lots of people thought that she underwent buccal fat removal surgery as well with some of them hoping that it was just makeup and not actually plastic surgery. Many of them were not ready to deal with the fact that she may have had cosmetic procedures to combat aging because of her stance against it.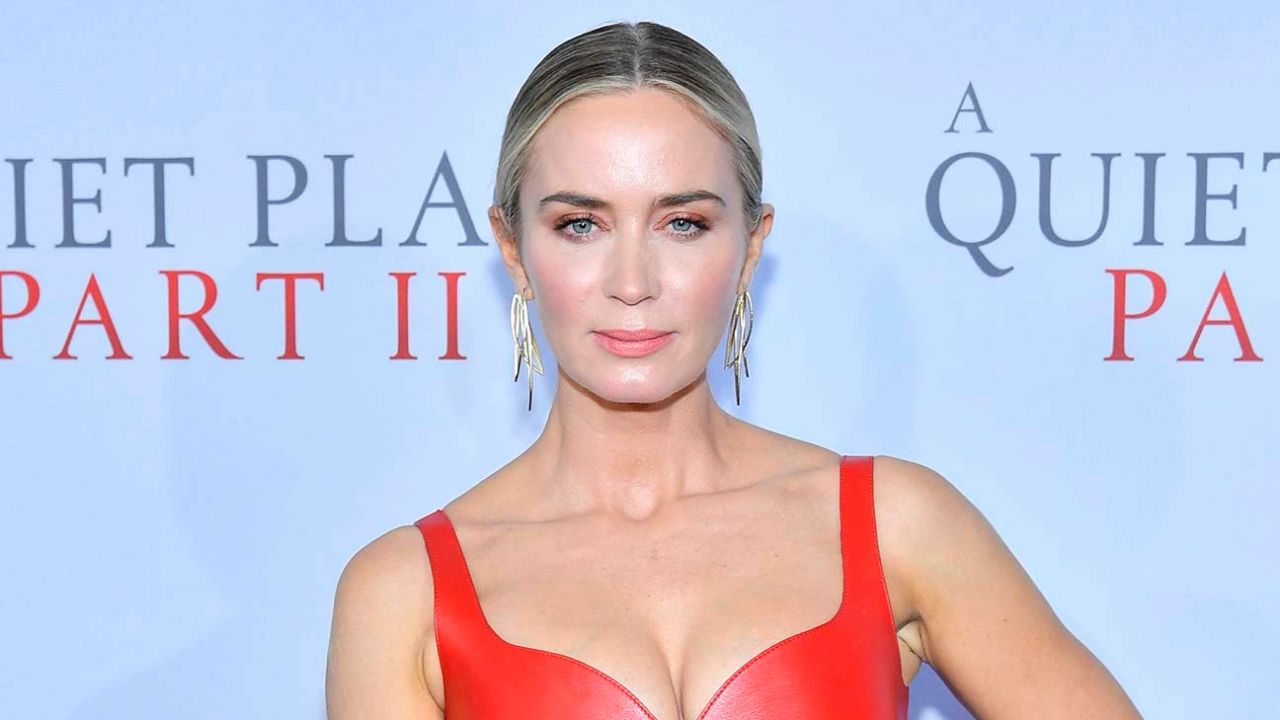 Emily Blunt once essentially stated that she didn't like plastic surgery.
Image Source: The Hollywood Reporter
In a 2019 interview with Women & Home, the 40-year-old made it clear that she was not in favor of plastic surgery. She essentially stated that she didn't believe in cosmetic surgery because she loves imperfection. She said and I quote,
I love imperfection - I appreciate that every line on someone's face bears a story, and is the result of experience. In Hollywood, people are suffocated by plastic surgery, but striving for an impassive perfection isn't something I find beautiful or have tried to achieve myself. I believe in taking care of your skin and your general health but women who spend too much time trying to look perfect lose some of the magic about them. 
So, did Emily Blunt go back on her words and succumb to the trend of plastic surgery? Or was it just makeup all this time? Many want to believe the latter but can't help believing the former.