Looking at her then and now pictures, people still believe Gillian Anderson has received plastic surgery to prevent aging even though she previously denied the allegation in 2016.
Gillian Anderson is a British-American film and television actress who rose to international popularity as FBI Special Agent Dana Scully in the acclaimed television series, The X-Files. She also gained critical praise and numerous prizes, including an Emmy and a Golden Globe, for the same role.
Born on August 9, 1968, in Chicago, Illinois, USA, she grew up in both London, England and Grand Rapids, Michigan. She moved to New York City to pursue her acting career after graduating from The Theatre School at DePaul University in Chicago. Other than The X-Files, she is also known for her roles in  The Fall, Sex Education, The Crown, The House of Mirth, Bleak House, and Hannibal.
Over the years, Gillian Anderson's appearance has been a subject of concern for many people as they believe she has received plastic surgery to prevent aging. Well, let's find out what the truth is.
Would you also like to check out the plastic surgery stories of Margot Robbie and Leah Messer?
Gillian Anderson's Plastic Surgery: Even Though She Previously Denied the Allegation, People Still Believe She Has Had Work Done!
Gillian Anderson (@gilliana) has been accused of receiving numerous plastic surgery procedures as people believe she barely looks like she is 54 years old. However, the Dana Scully actress previously denied the claim. After The Daily Mail claimed that she had received Botox and other plastic surgery, she took to her Facebook in 2016 and posted a picture with no-makeup writing,
If it weren't so sad, this bollocks would have made my day. This is how I really look! #agingwithoutshame
She again denied the plastic surgery rumor while appearing on The Jonathan Ross Show saying,
I don't really give a f*** because I know it's not true. But the fact is, it's shaming. Let's say that I had decided to, that's my choice.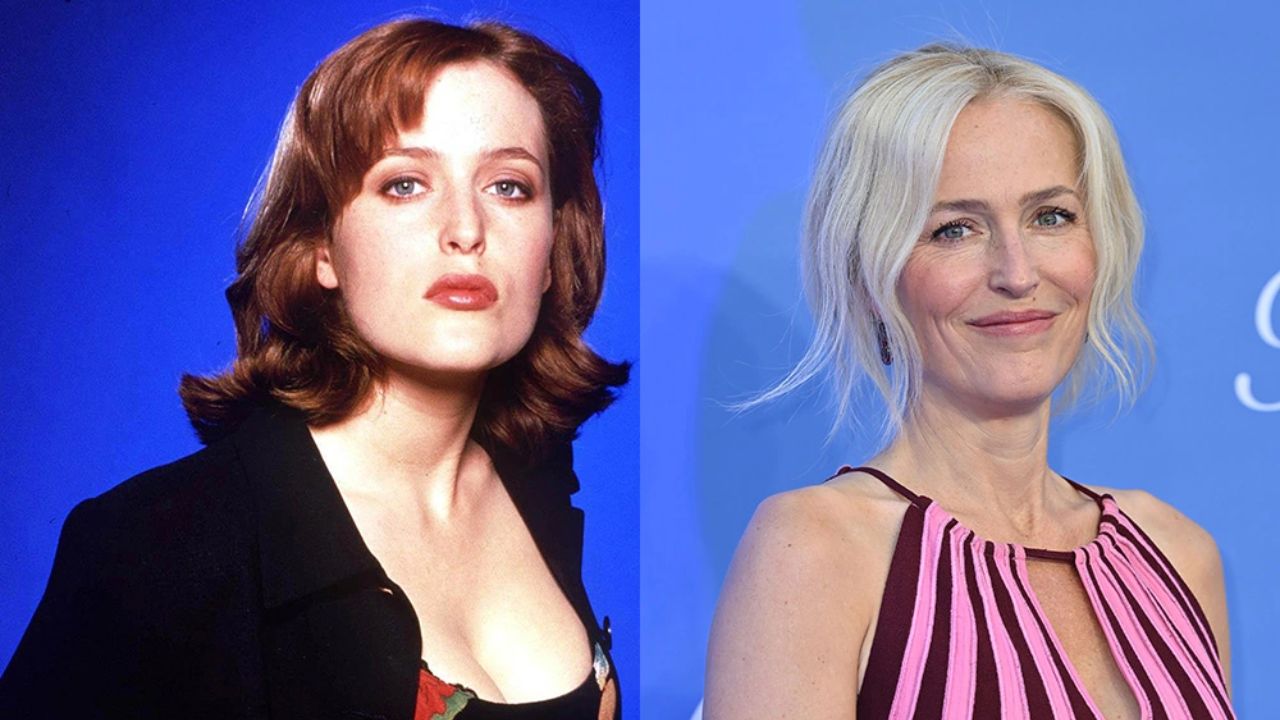 Then and now picture of Gillian Anderson.
Image Source: Hollywood Life
Even though she denied the rumors multiple times, people still believe Gillian Anderson has done some work to her forehead, eyes, neck, cheeks, nose, lips, and chin. She has a smooth forehead, cheeks, peachy lips, almond-shaped eyes, a contoured chin, and a sag-free neck. It's hard to say she got it all naturally.
On the other hand, some Reddit users believe she got the work done by safe hands as they don't see much difference in her then and now pictures. One user wrote,
It looks like she is aging gracefully/naturally, which just earns her so many points in my book. If she's had work, it's subtle and it's good. 
Similarly, another wrote,
💯 it's good work. It's all subtle. No fillers in weird places or anything.
Regardless of what the truth is, there's no denying Gillian Anderson still looks absolutely stunning as well as suspicious. We will surely get back to you as soon as we get any further updates about her plastic surgery allegations.
Is Gillian Anderson Dating Peter Morgan Again?
Yes, Gillian Anderson and Peter Morgan are back together! On April 23, the 54-year-old actress and the 60-year-old British screenwriter acknowledged their revived relationship by attending the wrap party for The Crown together.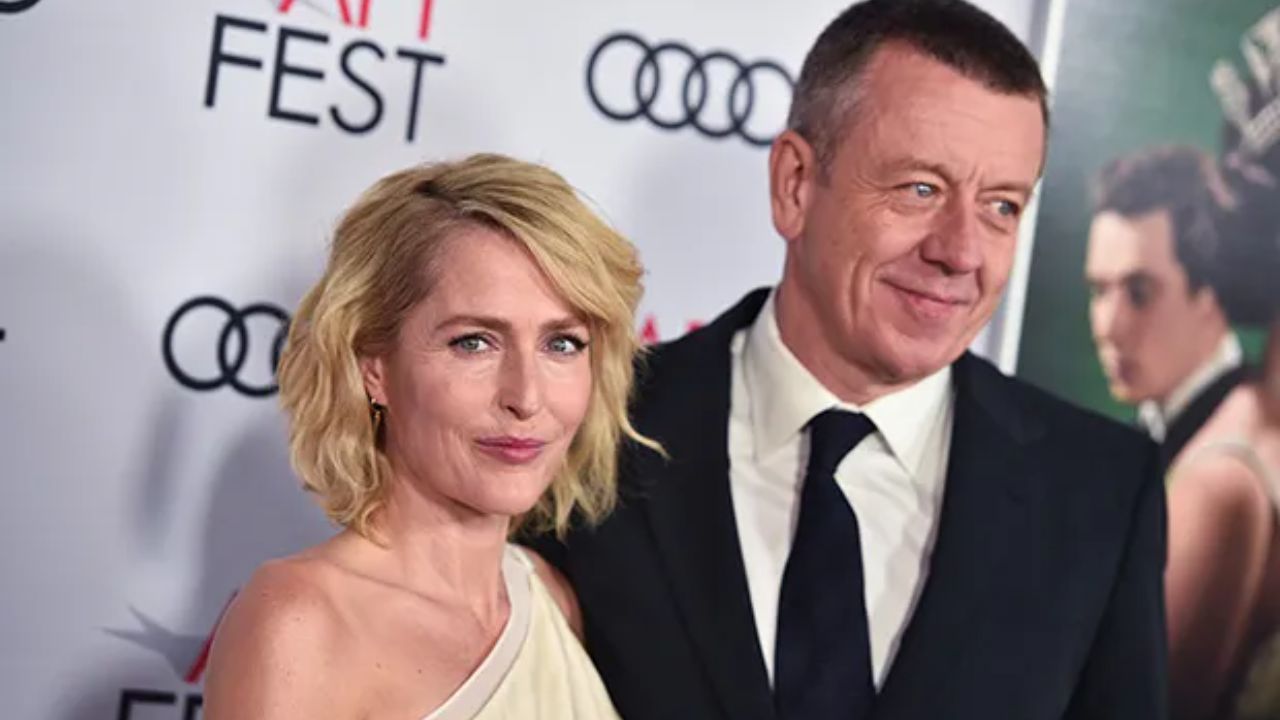 Gillian Anderson and Peter Morgan are reportedly in a relationship again.
Image Source: Shutterstock
Gillian and Peter, who dated for four years until 2020, strolled side by side into London's Natural History Museum to mark the completion of production on season 6 of Peter's successful Netflix series. Gillian had an unforgettable appearance as Margaret Thatcher in Season 4.
Gillian and Peter sparked reunion speculations in early February when they were pictured holding hands in London. After their breakup in 2020, Peter dated filmmaker Jemima Goldsmith until early 2021. Peter and Jemima allegedly split up over Peter's portrayal of Jemima's late friend, Princess Diana, in The Crown.
Gillian and Peter began dating in 2016, but they never even moved in. In an interview with Harper's Bazaar in November 2020, Gillian discussed working with her partner on season 4 of The Crown saying,
For our own sanity, and actually for the benefit of the relationship, we had very clear boundaries.
She also said that the pair agreed that Gillian would not be able to remark on Peter's script and that Peter would not be able to comment on Gillian's performance.