Is Melanie Martinez pregnant? Well, if the rumors are to be believed, the singer has been pregnant for the last six years because it has been six years since the claims started and there is simply no end to it. But, truly, she is not. Now, it's like an annual tradition to say that Melanie Martinez is pregnant and continue on with the baseless rumors that started in 2017.
Melanie Martinez has always been unique and unconventional in her story-telling via music and we love her all the more for it. She creates the most bizarre and beautiful aesthetic to tell the most poignant and heart-touching story with her music. She has directed a lot of her videos for her songs. Drawing from childhood themes and personal experiences, she relates to her fans with her music which has been described as a mix of pop, alternative, and indie genres. She's a visual artist and the best one at that.
Who knew she would grow up to be such an influential artist when they first saw her as one of the contestants on the third season of the singing reality show The Voice in 2012? Melanie Martinez did not win the show (she finished in the Top 6) but she really won in her career because she has like created a whole other genre with her uniqueness. Her debut album Dollhouse was very promising and she really delivered on that promise with her albums. She has released two so far- Cry Baby and K-12. And the third is on the way. We will get Portals in three days.
Fans are excited about her third album. She has already knocked it out of the park with her aesthetics. We can only imagine she is going to surpass with her storytelling. We can tell it's going to be weird as h*ll in the most beautiful and tragic way. But for now, let's talk about the weirdest rumors about her. Is Melanie Martinez pregnant? The rumors about pregnancy are not weird, just invasive, but when it comes to Melanie, it never ends which is what makes it so. Let's learn more about the rumors that she is pregnant!
Also, check out the stories of Michelle Yeoh's siblings and Too Hot to Handle still-together couples.
Is Melanie Martinez Pregnant? The Singer Has Never Confirmed the Rumors!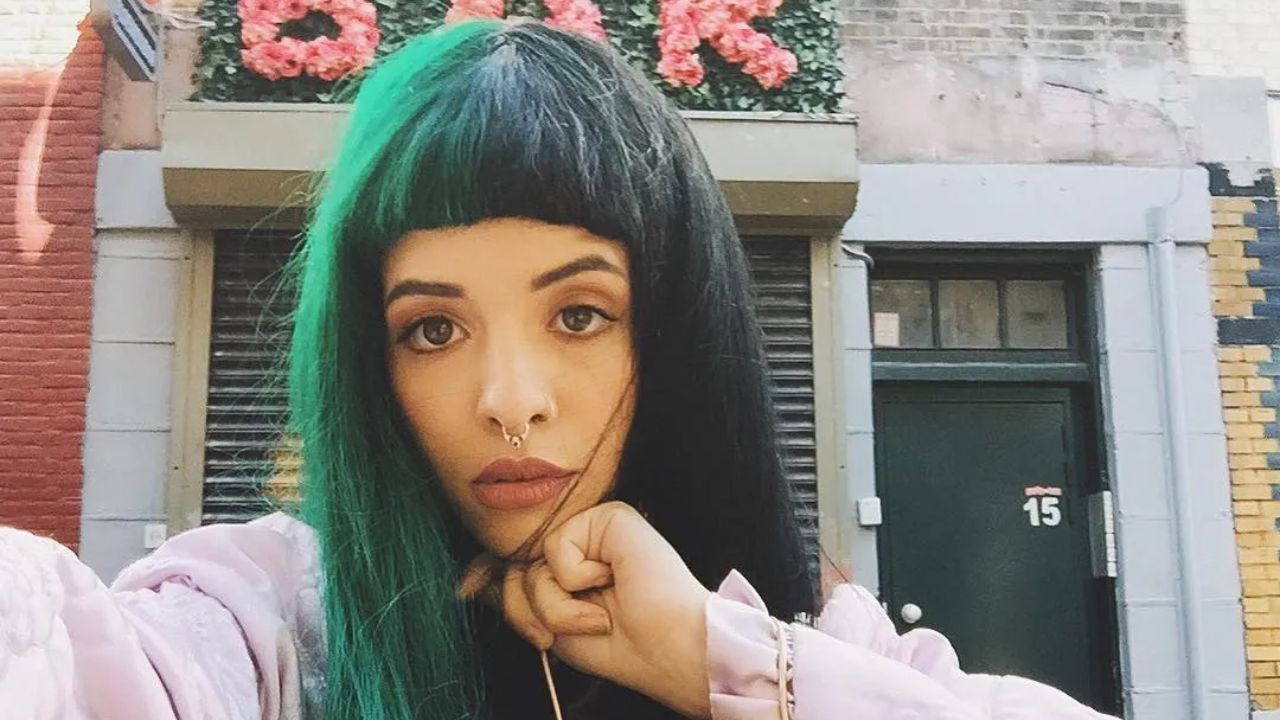 The rumor that Melanie Martinez is pregnant first started in 2017.
Image Source: Vogue
Is Melanie Martinez (@littlebodybigheart) pregnant? The rumors that the singer is going to have a baby first started six years ago in 2017 and once it took flight, it has never stopped. It's really weird because if rumors are to be believed, she has been pregnant for about seven years now.  Because she is going to release a new album now, those are getting stronger now.
Now, if you want to know the history of rumors, then there's not much to be said about it except maybe Crybabies (Melanie Martinez's fanbase) are being weird and a little bit stupid for not letting go of these baseless claims. It was Weekly magazine that first broke the news, of course, not their news and not a true one, that the singer was pregnant.
People should have known not to put any stock in the magazine that claimed that Melanie Martinez is three weeks pregnant because the 'magazine' is not a verified source. It had never been credible, to begin with. They just ran the 'news' to generate clicks and then later deleted it so they can't be sued. They never even interviewed Melanie but in their story, they quoted her saying, "I just woke up to realize that I am having a baby. I kept on throwing up and I have to stop the tour due to this."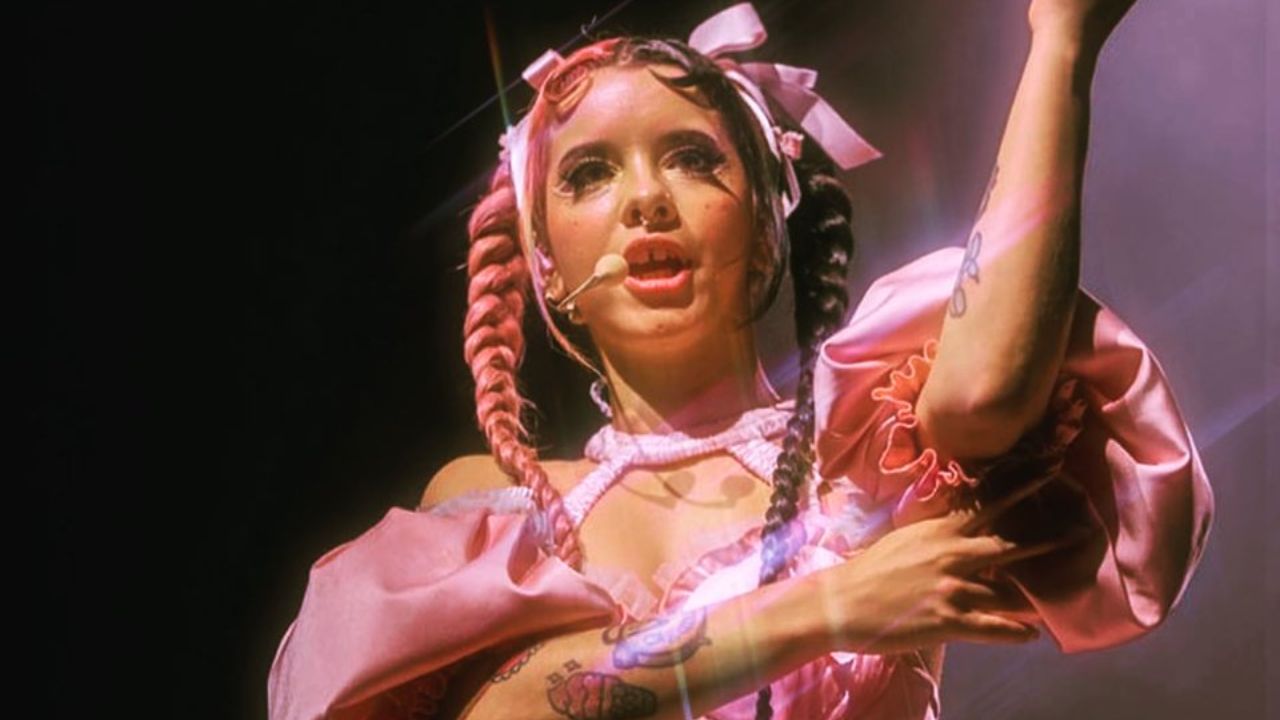 Melanie Martinez was rumored to be pregnant even when she was touring.
Image Source: Twitter
If only whoever wrote that article knew how pregnancy worked! It was the beginning and now, there's no end to it. People still are propagating the rumors that Melanie Martinez is pregnant. Just two years after that, a detailed piece was published again that made even more noise than before. Some site with no credibility wrote an article saying,
Today Wednesday 29th of September Melanie Martinez admitted she was pregnant. She is 8 months pregnant and the dad is Oliver Tree (Melanie's Ex). The gender of the baby is still not leaked but tomorrow Oct. 1st Melanie will confirm the gender of the baby.
Though the singer never even acknowledged the rumors, people spread the lies (stupid ones because they were easily verifiable) that she and Oliver both confirmed that they were pregnant on their official Instas. Spoiler alert: They hadn't. And stupidity alert: Many fans did not even check to verify if there was really an announcement and just went with the rumors and began congratulating the pair.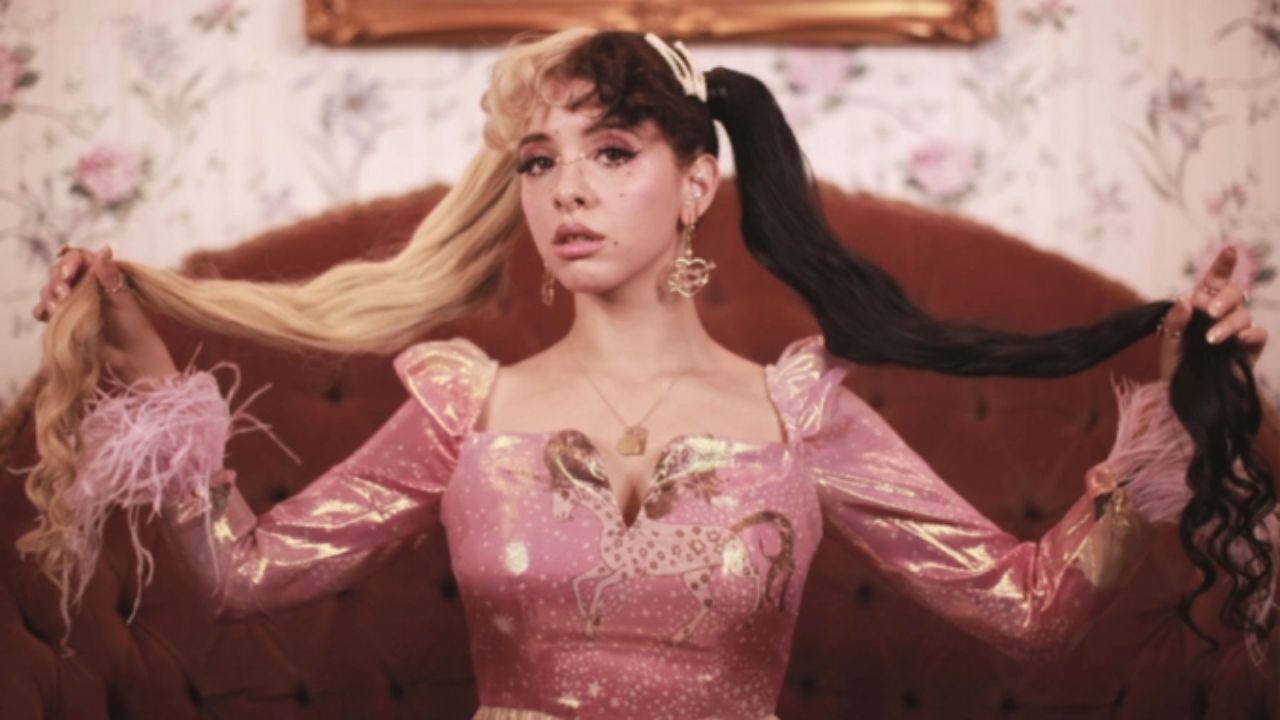 The rumor of Melanie Martinez being pregnant has started again ahead of her album release.
Image Source: Variety
Melanie Martinez was touring at the time, y'all. Would she have started the tour if she was pregnant? Fans should have known that and stopped feeding off some Youtube videos that reach far off for content and they would have understood that the rumors of her being pregnant do not make sense at all. Because people went on with and did not nip the rumors in the bud, now they are everywhere and all the time.
Now, it's like an annual tradition to speculate that Melanie Martinez is pregnant.