James Packer has recently undergone a significant amount of weight gain as compared to his before appearance. However, the 55-year-old Australian billionaire businessman has yet not spoken publicly about his recent overweight body transformation. 
Recently, James Packer, an Australian billionaire businessman & investor, returned from a whirlwind tour of Sydney with his ex-wife, Erica Packer, and their three children. After spending nine days vacationing in their former hometown, the Packers boarded a Bombardier Global 7500 private plane bound for Argentina on April 4, 2023.
The 55-year-old billionaire casino magnate dressed down for the trip in a black polo shirt and navy slacks. He completed the laid-back look with a pair of black sneakers and designer sunglasses.
On the other hand, many people have noticed that the Australian billionaire businessman has gained a lot of weight. As a result, people have been curious to know more about his current body transformation. Well, here's everything you need to know about his weight gain journey.
Previously, we touched on the weight gain stories of Penny Lancaster and Leah Remini.
James Packer's Weight Gain: Here Is Why the Australian Billionaire Businessman & Investor Looks Bigger These Days!
James Packer recently shocked many people with his massive weight gain physique. However, the 55-year-old billionaire seems perfectly fine even with his overweight body transformation and living his life to its fullest without letting any comment bother his life. And of course, it's not his first time, getting compliments regarding his overweight physique.
However, it doesn't mean that he did not try to reduce his weight in past years. But dealing with mental illness after resigning from his company, Publishing and Broadcasting Limited (PBL) & Consolidated Media Holdings, which predominantly owned media interests across a range of platforms due to his financial crash, he again started gaining some extra weight.
James Packer before and after weight gain.
Source: Daily Mail
Previously, James Packer stated that he will address his large frame after admitting to being severely overweight. After selling half his stake in Crown Resorts for $1.8 billion to Macau-based entertainment company, Melco Resorts and Entertainment, Mr. Packer opened up about his weight gain. Later, in an interview with the Australian Financial Review, Packer told,
I'm terribly overweight and I have got to do something about that next. I have done that before and hopefully can begin to do it again.
Mr. Packer was already seen with a slightly slimmer figure after it was revealed that he had sold half his stake in Crown. On that day, he was seen strolling through Holmby Park near UCLA's campus in Los Angeles, looking noticeably trimmer than the last time he was seen in public.
Later, James Packer was said to have had lap band surgery in 2011, and UCLA has a world-renowned obesity treatment center, but it is unclear whether Mr. Packer was a patient there. The university in the United States specializes in weight loss techniques for people who have already had bariatric surgery.
Mr. Packer reportedly lost 35kg after his first procedure, which involved attaching an adjustable band to the top of his stomach, in 2011. However, Mr. Packer tipped the scales at 130kg by the end of 2016, following his messy split from pop star fiancée, Mariah Carey. Meanwhile, Mariah moved on from James to her backup dancer Bryan Tanaka, who is much fitter. The 39-year-old has been open about his feelings for Mariah, admitting that he has had a crush on her for years.
James, on the other hand, remained quiet, keeping a low profile and refusing to comment on his divorce from Mariah, who reportedly demanded $50 million from him after their split because she had to relocate their children from New York to Los Angeles. Since then the Australian billionaire has undergone massive weight gain. However, James has never spoken publicly regarding the real reason behind his huge body transformation.
Ex-crown Resorts CEO James Packer Wants a Piece of Argentina's Energy Pie!
James Packer voluntarily stepped down from his role at Crown Resorts and the Australian gaming industry. However, the casino operator's founder and former chairman is not ready to leave the business world. His most recent target is Argentina's energy sector on the other side of the Pacific.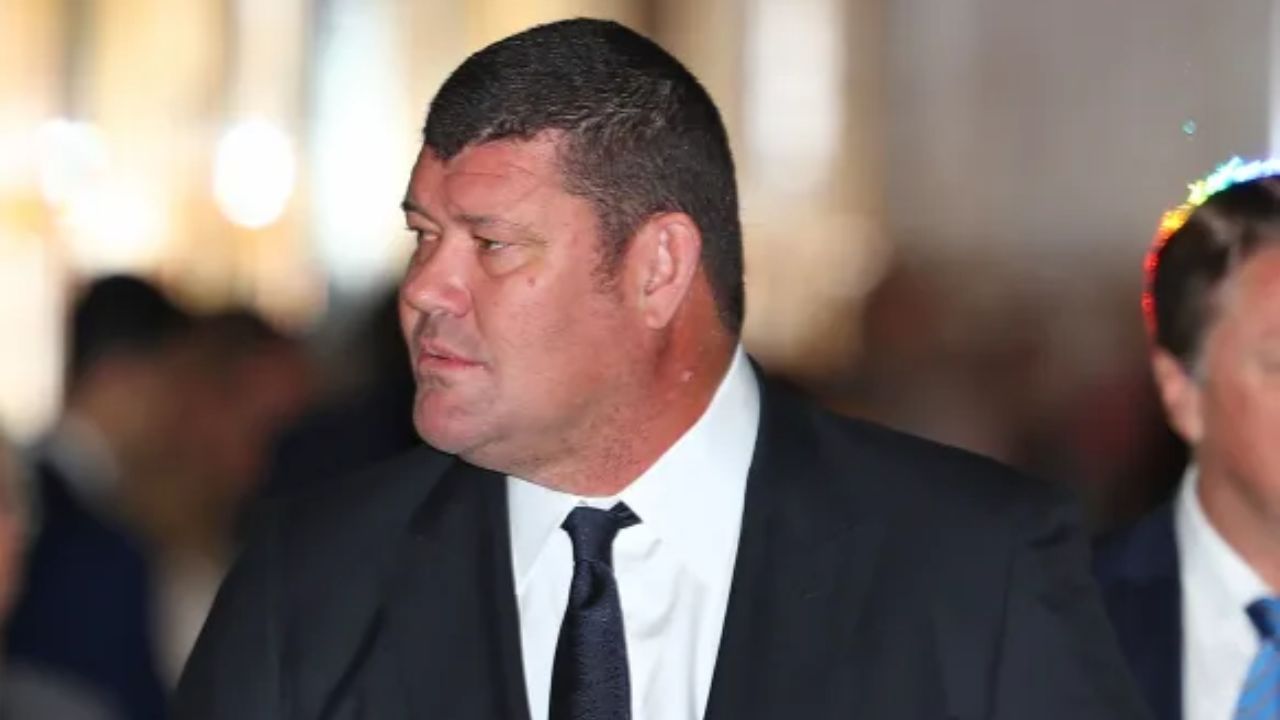 James Packer's recent appearance.
Source: The Sydney Morning Herald
Packer received AUD3.36 billion (US$2.33 billion) when Blackstone completed its purchase of Crown Resorts last year. That's on top of the money he's accumulated through various businesses, investments, and inheritances, and he's reportedly looking for a way to spend it.
According to Bloomberg, Packer apparently has his sights set on Argentina following a meeting last year. Outside investments may be the best solution to the country's economic problems and runaway inflation. The best solution as the nation searches for a way to reverse its economic issues and out-of-control inflation may be outside investments.