After comparing his before and after pictures, Jax Taylor has been accused of receiving numerous plastic surgery procedures including Botox, facelifts, fillers, rhinoplasty, and eyebrow lifts. However, the 43-year-old star has only admitted to receiving a nose job and a man boob operation (Gynecomastia).
Jason Michael Cauchi better known as Jax Taylor is an American television personality, model, and actor who was previously featured on the Bravo reality television series, Vanderpump Rules until he was allegedly fired in December 2020. However, following Tom Schwartz's recent contentious Watch What Happens Live interview, Jax Taylor has some advice for him: "Stop protecting Tom Sandoval."
On the April 11 episode of his podcast, When Reality Hits, which Jax Taylor cohosts with his wife, Brittany Cartwright, he said it was difficult to sit through Schwartz's rambling, albeit bombshell-dropping, appearance on the Bravo talk show. Jax stood by as Schwartz attempted to talk his way out of the mess that has become Sandoval since Sandoval and Raquel Leviss' months-long affair became public.
With his growing fuss on the internet, there have recently been filled with rumors suggesting that Jax Taylor may have had plastic surgery to improve his appearance. Many people believe that he looks different now than he did a few years ago. Let's find out what the truth is.
You might be interested in the plastic surgery stories of Micah from Love is Blind and Irina Solomonova.
Jax Taylor's Plastic Surgery: Even Though the 43-Year-Old Star Has Been Accused of Receiving Multiple Cosmetic Treatments, He Has Only Admitted Having a Nose Job and Man Boob Operation (Gynecomastia)!
Jax Taylor's (@mrjaxtaylor) fans believe he underwent plastic surgery after appearing different in recent photos. Last year, he appeared in holiday photos, sparking rumors about his new look. Compared to before and after pictures, the Vanderpump Rules alum was accused of getting way too much Botox.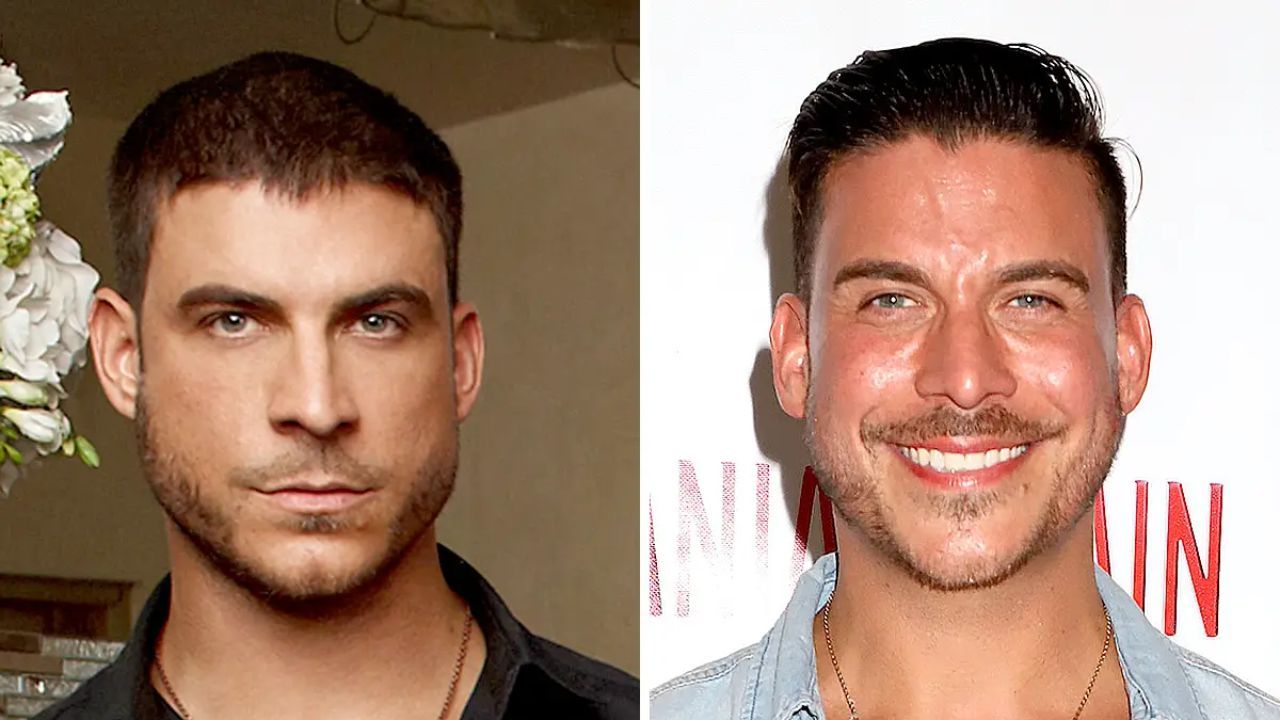 Jax Taylor before and after plastic surgery.
Source: US Weekly
"Let's check on Jax Tayl—OH MY GOD," Sophie Ross tweeted on November 26, alongside a photo of Jax smiling next to a cropped-out Kristen Doute. Where one person commented, "He got Botox recently and veneers." Later, Sophie responded, bringing up Jax's $1.2 million debt to the IRS and the State of California (he places the blame on a "bad bookkeeper"), "Nawt the Botox brows bought with the money he owes the IRS."
After seeing the pictures, many Twitter users compared Jax's eyebrows to those of his wife Brittany and Ramona Singer from the Real Housewives of New York City. Where one person stated, "He and Brittany now have matching eyebrows." Another added. "Gone for the Ramona brows." Others speculated that Jax's appearance was the result of more than just fillers. Someone also mentioned, "That's not just Botox. That's a face/eyebrow lift." Another agreed, "That's a lot of extended work right there."
Several rumors circulated that Jax Taylor also had a facelift and received a lot of fillers along with Botox. However, the Vanderpump Rules star has yet not responded to these rumors. However, the 43-year-old has been open about having numerous nose jobs (and subsequent revision surgery). He allegedly desired a little more elegant and still manly nose.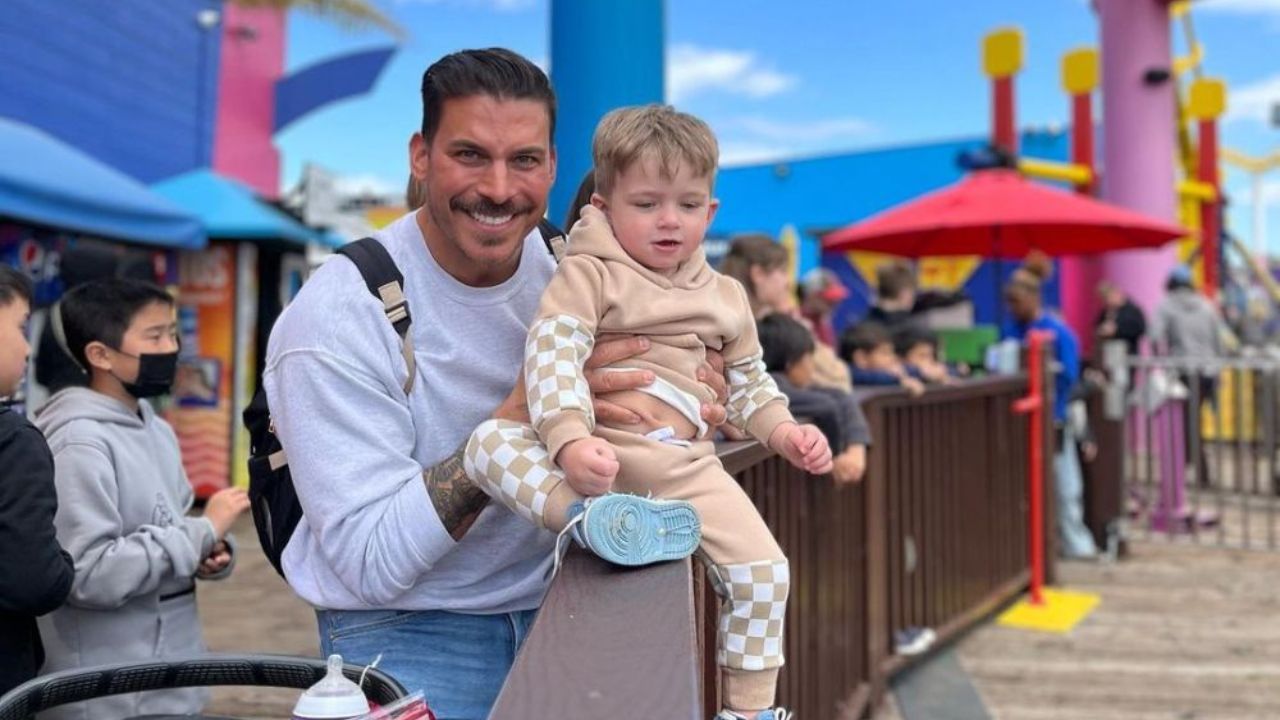 Jax Taylor's latest appearance.
Source: Instagram
Similarly, Jax Taylor has also spoken openly about having a man boob operation (Gynecomastia) to remove fatty tissues that he claims were caused by supplement use. It is a condition that causes male breast tissue to enlarge. For men, it is frequently a source of shame and embarrassment. The number of men seeking gynecomastia surgery has steadily increased over the years. I'm seeing an increasing number of men who want to improve the appearance of their chests surgically. Furthermore, he made the reduction procedure public in a Vanderpump Rules episode from December 2017.
Jax Taylor's Net Worth in 2023!
Jason Michael Cauchi, who changed his name to Jax Taylor when he was 21, was his birth name. Because he traveled and modeled frequently, he thought the new name was more appropriate. The Michigan native has an estimated net worth of $4 million in 2023.
Jax Taylor is a well-known American television personality who has appeared in shows such as Desperate Housewives, The Real Housewives of Beverly Hills, Sharknado: The 4th Awakens, The Doctor, and others. But he is perhaps best known for his role in the Bravo reality series, Vanderpump Rules, which follows the turbulent lives of waiters and waitresses at Lisa Vanderpump's West Hollywood restaurants. Between 2013 and 2018, he appeared in 47 episodes of the show. In addition, Jax and his wife Brittany also co-starred in the 2017 spinoff.