Julia Fox is not new to speculations that she had BBL. Fans believe that the actress has had plastic surgery to enhance her butt because it looks very large and disproportionately so in comparison to the rest of her body in some of her pictures. They think Julia Fox has a fake ass and she got BBL for that.
Before Julia Fox became a part of the mainstream pop culture gossip following the news of her relationship with Kanye West, she was known for her work in Uncut Gems. It was just her debut performance and she nailed the role impeccably. No wonder she was nominated for the Breakthrough Actor Award at the 2019 Gotham Awards. As fantastic an actress as she is, her personality has always overshadowed her skill.
Her outspoken nature and artisticness (she's worked as a photographer, painter, model, and fashion designer) have always made her stand out. Julia Fox is bizarre and people love her for that. Her fans really admire her eccentric style and online presence, as well as her fashion sense. The latter's a bit controversial but more often than not, she serves with her outfit. She recently had another of those moments which has led to a resurgence in speculations that she had BBL.
She is not new to plastic surgery rumors and she is definitely not new to being trolled for her fake ass and mocked for her way-too-round butt. Let's talk about Julia Fox's BBL speculations!
Also, check out the plastic surgery stories of John Kerry and Sherlyn Chopra.
Julia Fox's BBL: Was Her Butt Naturally That Big Before?
Julia Fox is suspected of having a BBL to enhance her buttocks.
Image Source: The US Sun
Julia Fox (@juliafox) sure knows how to get people's attention. She sure knows how to make headlines and hog the spotlight. She knew what she was doing when she wore a totally sheer outfit made entirely out of condoms. (Isn't she camp in the strangest way possible?) And she knew what she was doing when she wore a barely-there bikini made out of cotton just this week.
The Uncut Gems actress made headlines with her white one-piece bikini. She perfectly pulled off the see-through swimsuit with a bandeau top, high-cut sides, and a bikini thong. The two gigantic cutouts that left most of her midriff and back bare and on full display accentuated her figure which led to the resurgence in the speculations that she had plastic surgery to enhance her shape. She is not new to the gossip about her having liposuction and BBL.
Just last month, Julia Fox made an appearance at the Luisa Via Roma & British Vogue Runway Icons show and dazzled people with a bright red latex gown adorned with sequins. It was a Luisa Via Roma sleeveless gown with a mock turtleneck and a large pouf at her hips. It also featured a butt-baring cutout and a matching latex thong which highlighted the shape of her rear end and led people to speculate for the umpteenth time that she has had BBL.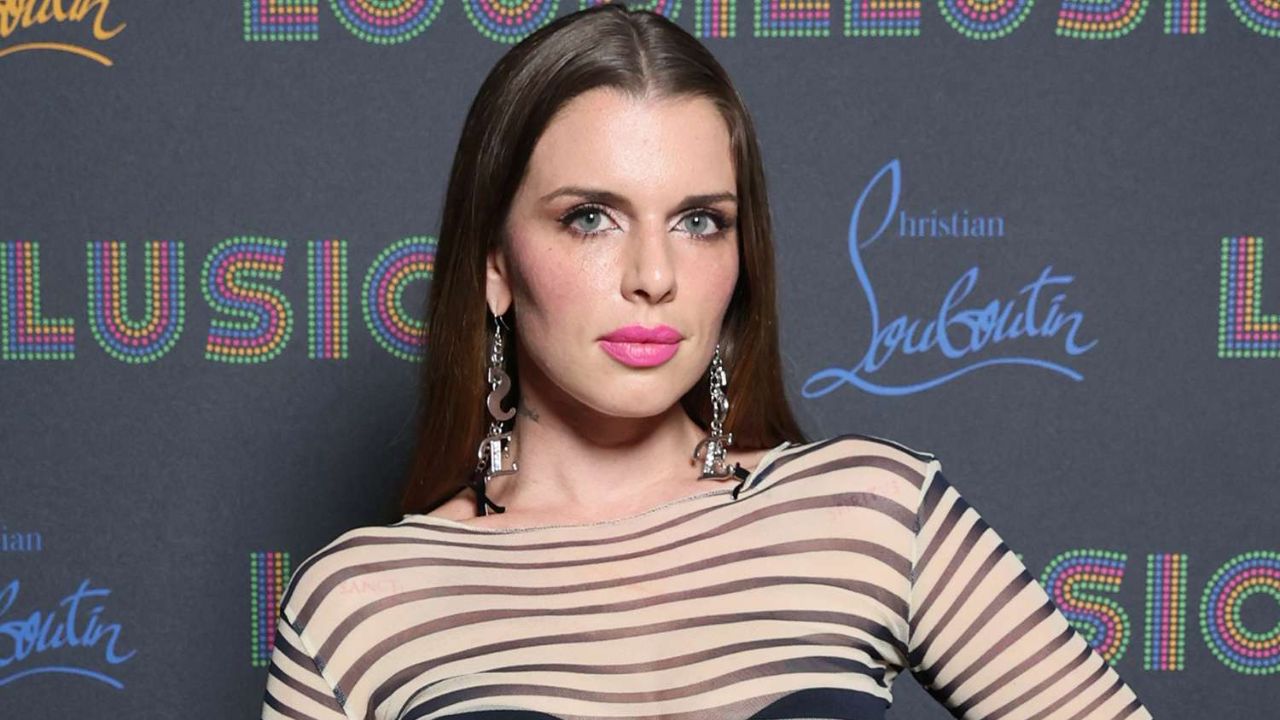 Julia Fox has often been ridiculed for her big butt and mocked her having a fake ass.
Image Source: People
The Italian-American model has often been the target of trolls who mock her "fake ass." She has often been ridiculed for having a butt too large for her body. Very few people believe that she is natural. Most of them think that her figure looks kind of exaggerated because of plastic surgery. They think she got BBL to enhance her shape. Every time she wears some revealing outfit that accentuates her behind, the plastic surgery speculations resume in full swing.
Julia Fox Hasn't Admitted to BBL; Fans Think She Has a Fake Ass!
Remember that time when Julia Fox's pictures with Kanye West and Madonna went viral on the internet? Just like that. She was standing with her side to the camera and her figure...woaahh! Her butt didn't look natural at all. It was way too round and big and disproportionately so in comparison to her body which looked way too petite for that. Her figure truly looked exaggerated. That's when the BBL speculations were born.
The Puppet actress took over the internet for a while with her butt. Everyone was talking about her fake ass. Only a handful were not sure that she got plastic surgery to enhance her behind and they soon joined the forces of those who "knew that Fox had a BBL" when they said that anyone's ass wasn't supposed to lean off their back like Fox's in the picture.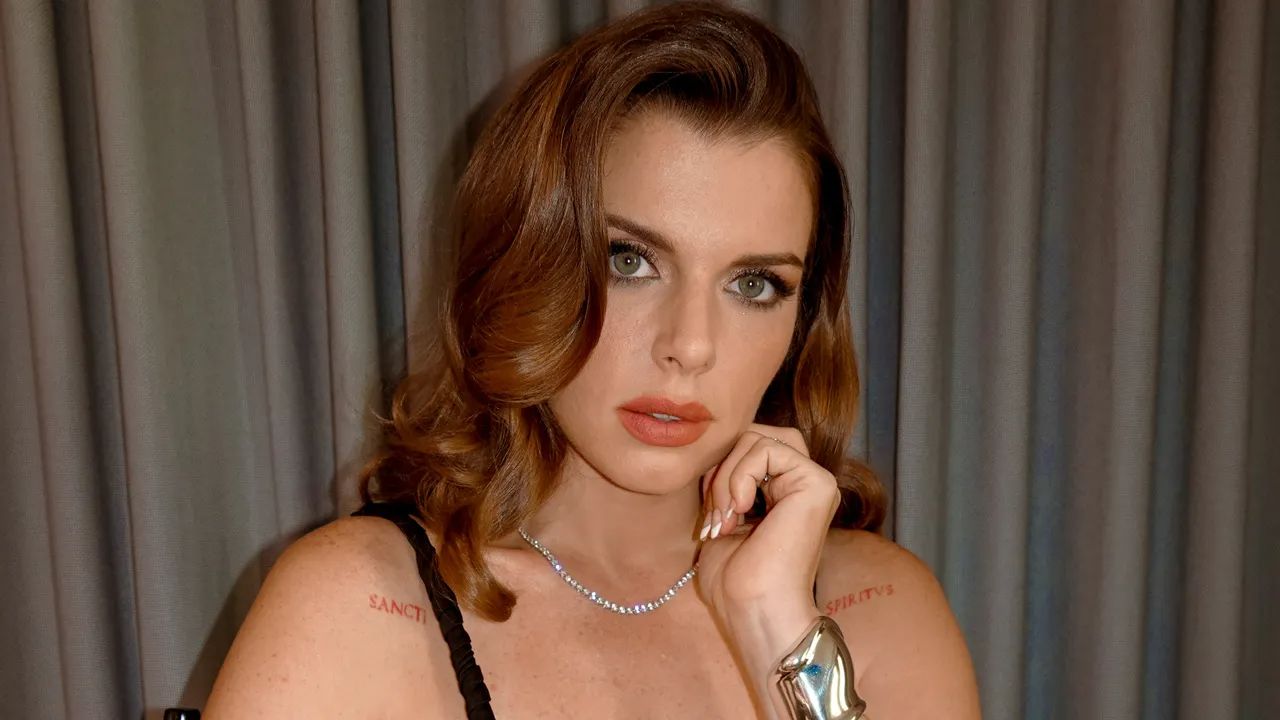 Julia Fox has only admitted to Botox and liposuction, not BBL.
Image Source: Vogue
Some of them arrived at the conclusion that Julia Fox had a BBL by looking at her belly button and midriff. They said that her midriff looked a certain way and she had that typical bellybutton that people usually get after having BBL. There were fans who gathered that from the rippling on her stomach as seen from her side profile. Some of them had seen pictures of her prior to surgery when her butt was not as perky and round. They speculated that she had a tummy tuck as well.
Julia Fox has only admitted to liposuction (and Botox). She has not confirmed having BBL. But that hasn't stopped people from thinking that she got plastic surgery to enhance her butt.