Kate Winslet's appearance at the BAFTA TV Awards 2023 sparked weight gain speculations for the umpteenth time. The Titanic star's weight has always been intensely discussed from the beginning of her career and the situation hasn't changed much. Kate Winslet has often spoken about how the intense scrutiny of her appearance and weight gain speculations is bothering but nobody ever paid heed to that.
Kate Winslet is a brilliant actress and is renowned for her work in independent films, particularly period dramas, and for her portrayals of headstrong and complicated women. She has received numerous accolades, including an Academy Award, a Grammy Award, two Primetime Emmy Awards, five BAFTA Awards, and five Golden Globe Awards.
But what has always kept her in the news is her weight. Her weight has always been the primary topic of discussion when it comes to her. Even when she is at her normal weight, people start speculating that she had a weight gain. She could never be skinny enough to fit the trend for audiences and they have given her h*ll for it. Let's discuss Kate Winslet's weight gain!
Previously, we touched on the weight gain stories of Blake Lively and Catherine Tate.
Has Kate Winslet Had a Weight Gain? Did She Look Fat in The BAFTAs 2023?
Kate Winslet's recent appearance at the 2023 BAFTA TV Awards has prompted her weight gain speculations like every single of her appearance does.
Kate Winslet sparked weight gain speculations following her appearance at the BAFTA TV Awards 2023.
Image Source: People
Kate Winslet attended the 2023 BAFTA TV Awards with her daughter Mai Threapleton. The mother-daughter duo who co-starred in the Channel 4 drama I Am Ruth, which was nominated for Best Single Drama wowed the audiences when they stepped onto the red carpet at The Royal Festival Hall in London. Both women kept things chic in their black outfits with the mother donning a little black dress and the daughter rocking a black and cream wide-leg jumpsuit.
It was so great to see the mother and the daughter twinning and everyone was talking about how adorable the pair looked together on social media until some people flooded the social media with weight gain speculations about Kate Winslet. With Winslet, sooner or later, her weight always comes into discussion. So, there it was. After they got over how cute the Titanic star looked with her daughter, they began scrutinizing her body to see if she has gained weight.
It didn't interest people much when Kate Winslet won not one but two BAFTAs, one for Best Actress and the other for Best Single Drama for her drama I Am Ruth. It didn't matter to them either when she gave a shoutout to her daughter and praised her acting. And it didn't get their attention when during her award acceptance speech, she made a plea to parents and lawmakers to protect children from the dangers of social media and to help drop the mental health crisis occurring with them due to the excessive use of social media. All people were interested in was her weight gain speculations.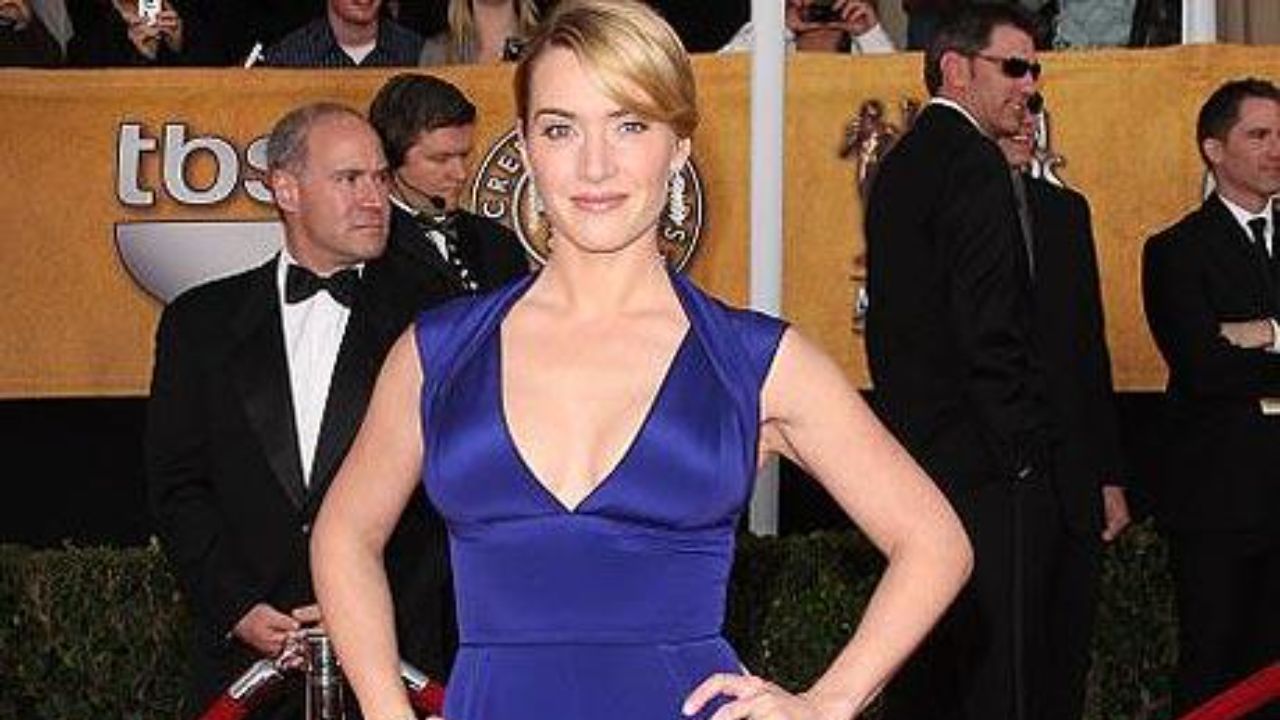 Kate Winslet's weight gain discussion overshadowed her wins at the BAFTA TV Awards.
Image Source: The Telegraph
No matter how great of an actress she is, Kate Winslet's weight is always going to overshadow her career and her contributions to the cinema. It has been that way since she began her career. She has often spoken about how she had to deal with harsh criticism about her appearance and speculations about her weight gain at the start of her career and had been dealing with it afterward as well. In an interview with The Sunday Times, she said that she was told to settle for "fat girl" parts when she was a young performer in acting school.
Remember when Titanic came out? Most of you probably don't but let me tell you what happened then. Everyone went on and on about how gorgeous Leo was and how fat Kate Winslet looked. Even when she looked breathtakingly beautiful, she was called fat just because she was not super skinny like it was the trend at the time. Even now when it is the era of body positivity, people often comment on her weight gain which is to mean just her weight.
When Kate Winslet started booking movie roles after Titanic, her agent was often asked, "How's her weight?" Her weight was the first thing considered and not her acting. Even now that she has proven more than enough of her acting skills, people don't talk about it as much as they do about her weight gain. It has never sat well with her but unfortunately, she has a little say in what people talk about when it comes to her. She has often mentioned how it has bothered her but she has always been ignored.
It can be extremely negative. People are subject to scrutiny that is more than a young, vulnerable person can cope with.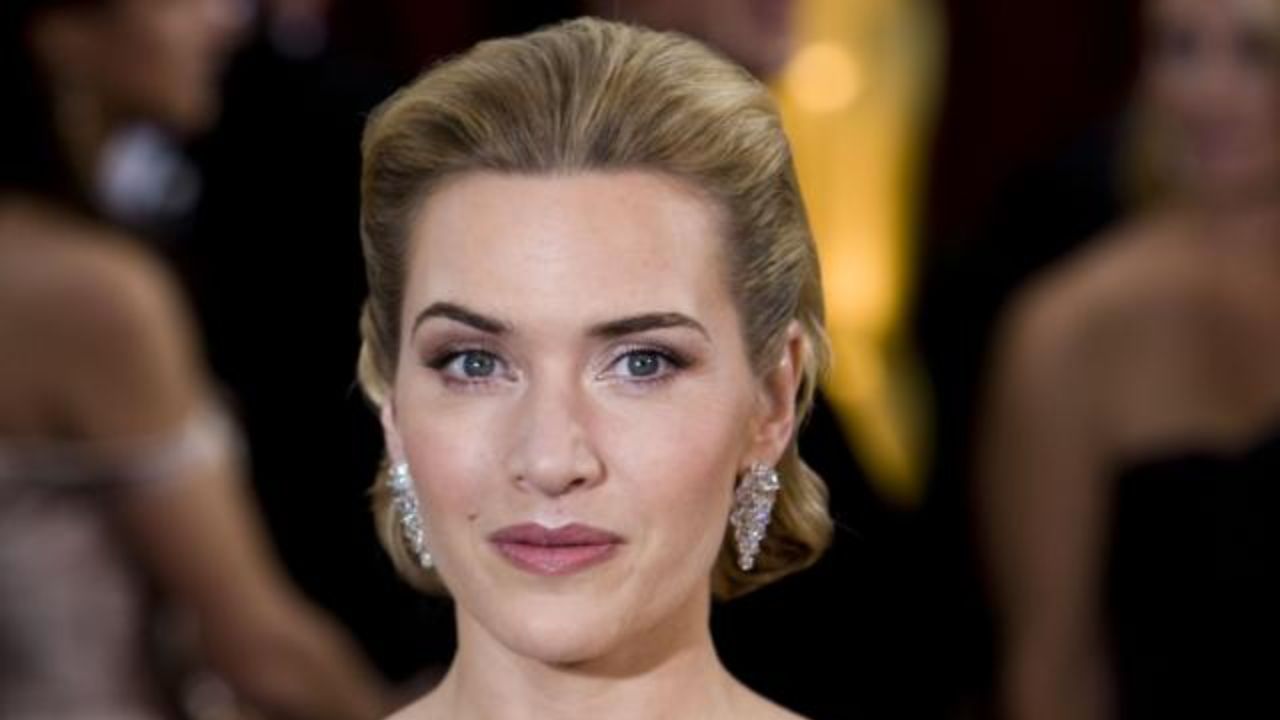 Kate Winslet has often spoken about how intense scrutiny of her weight has bothered her.
Image Source: Yahoo Finance
Kate Winslet, in an interview with The Guardian, criticized the strong backlash she got over her appearance in Mare of Easttown. She played the role of a middle-aged Mare Sheehan in the series and she stayed very true to the character to depict the character with more realism. But that's not what viewers noticed. What they noticed that she looked like she had weight gain because she looked fat in the series.
The discussion about how Mare looked blew my mind. People were asking, 'Did she gain weight? Didn't she look frumpy? Wasn't that brave of her?' But why should that be brave? I suppose because it's not how leading actresses are represented. Maybe Mare will be the tipping point, and we're going to stop scrutinizing women on screen quite so much.
Kate Winslet hadn't had a weight gain specifically for the Mare of Easttown. She had gained weight during the pandemic. She had confessed that the lockdown had left her with a "massive a*se." She told that she had turned to breadmaking to pass the time during a pandemic and then the diet took a toll on her size.
I've been making sourdough and now my arse is massive! The other day I was answering some questions on email and instead of 'film actress' it auto corrected to 'full mattress' That's exactly how I feel and will describe myself from now on!
Kate Winslet was not bothered by the weight gain until people started trolling her for her appearance in Mare of Easttown. It does not look like she will ever get rid of the intense scrutiny of her weight and appearance.