Kathleen Turner's weight gain is always talked about when it comes to her. It was not always like that. In the '80s, she was a sex icon praised for her beauty. But when the actress developed rheumatoid arthritis in her late 30s, she began to gain weight which changed her appearance and physicality. Kathleen Turner was put on steroids which contributed to her weight gain and made her all about her appearance.
Kathleen Turner established herself as a sex symbol in 1981 after she starred in Body Heat. She and her attractiveness ruled Hollywood in the late 1980s. During the '80s, she did The Man with Two Brains, Crimes of Passion, Romancing the Stone, and Prizzi's Honor. The latter two earned her Golden Globe Award for Best Actress – Motion Picture Musical or Comedy. She also did Peggy Sue Got Married in 1986 which got her nominated for the Academy Award for Best Actress. She had a very promising career.
The highs she had back then, she fell to the opposite spectrum of it when she got diagnosed with rheumatoid arthritis. The condition caused her to gain weight, it caused her pain, stiffness, and swelling in her joints. So, when she was once all about how attractive she was, she became all about her weight gain. She was put on medication and steroids for her condition which didn't help her health or her appearance because steroids caused her to gain weight. Let's discuss Kathleen Turner's weight gain!
Previously, we touched on the weight gain stories of Lil Baby and Tracy Ann Oberman.
Is Kathleen Turner's Weight Gain Due to Her Health Issues?
If you see Kathleen Turner anytime these days, you will see that she has had a weight gain. She has been gaining weight steadily for quite a while and she looks much bigger than she used to. If you had not been keeping up with her, you might be surprised to see her now because she does not look the way you would have expected her to look.
Kathleen Turner has been having a steady weight gain for several years.
Image Source: GoldDerby
Go back to the 1980s and Kathleen Turner was one of the most gorgeous women and on-demand stars in Hollywood. She was irresistible to look at, she was a sex icon. With her stunning looks and seemingly never-ending legs, she was the ultimate Hollywood pin-up that dominated that era. She was loved and appreciated for her beauty everywhere. Unfortunately for her, how times have changed! If her beauty used to be talked about then, now people talk about her weight gain whenever she makes any public appearance.
After Kathleen Turner hit her late 30s, even though she had no intention of slowing down, she had to come to a stop because some really grave health problems rained on her career. She developed rheumatoid arthritis that essentially derailed not just her career, but her confidence and self-esteem as well. Because the condition caused her to swell everywhere, she started getting bigger and bigger, and for someone who is used to being praised and admired for her looks, going from that to being the subject of weight gain discussion was very hard.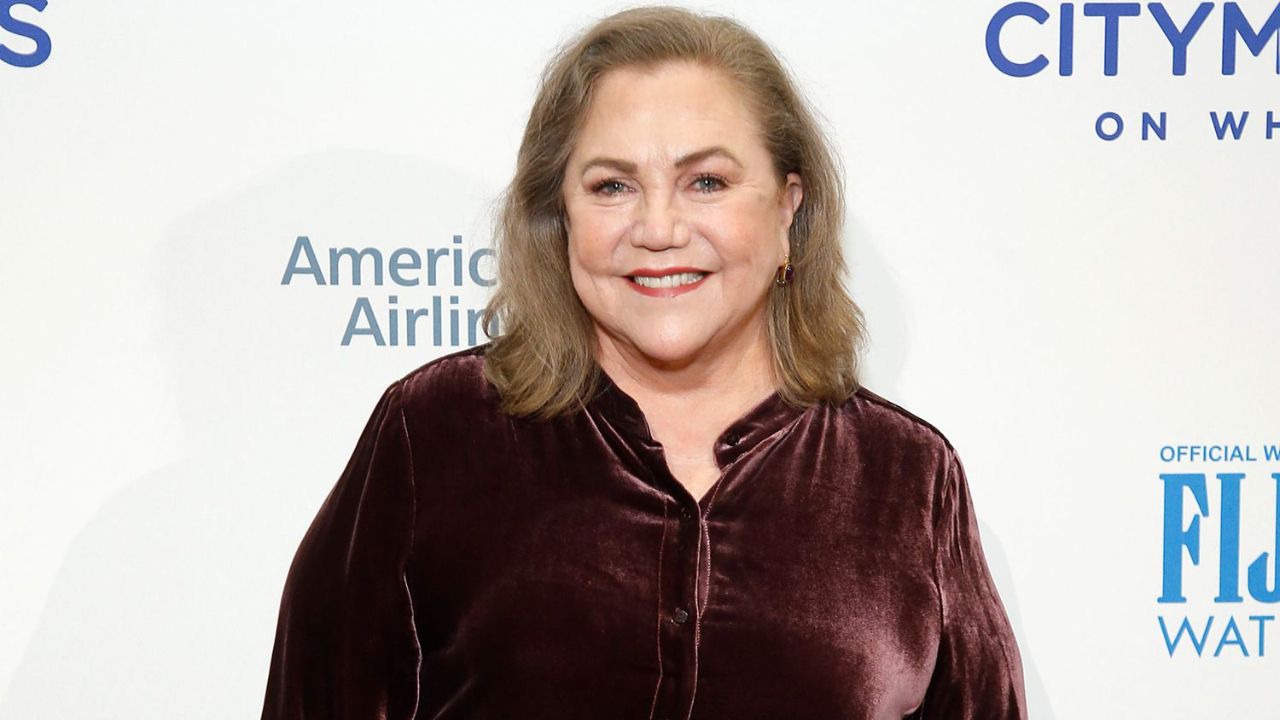 Kathleen Turner was diagnosed with rheumatoid arthritis in her late 30s.
Image Source: People
Kathleen Turner was put on steroids and pain medication for rheumatoid arthritis which had slowly begun to debilitate her completely, which led to her weight gain, sleep problems, and depression. She did not get a chance to age healthily and she took a hard fall when the press began to savagely pick apart her appearance. Every pound she gained while she was in remission, she lost in her self-esteem with every degrading word written about her appearance in the press.
Kathleen Turner made her sexuality her identity because it was her attractiveness that took her to stardom. Who knew all of it would crumble? Not only did she have a severe health problem that would have got her in a wheelchair had she not had surgery every year for 12 years, but it is also an autoimmune disease that causes pain, swelling, and stiffness in the joints which exactly did that. The gradual weight gain killed her identity and she had an identity crisis for some time.
Kathleen Turner used to be a sex symbol in the '80s before her health condition and her weight gain derailed the public perception of it all.
Image Source: The Telegraph
Speaking of her condition that affected her body (weight gain) and physicality and how that changed people's attitude towards her, she said,
I suppose there was a feeling of loss. Rheumatoid arthritis hit in my late 30s - the last of my years in which Hollywood would consider me a sexually appealing leading lady. The hardest part of that was so much of my confidence was based on my physicality. If I didn't have that, who was I? 
However, now, Kathleen Turner has long learned to let her obsession with her physicality and appearance go. Her weight gain because of her condition does not make or break her self-worth and she has realized that. Now, she is only focused on her health and on recovering from rheumatoid arthritis. She's busy coping with the disease and trying to live with the condition.