Kelly Brook has obviously had a significant weight gain since her modeling days. The former model is a size 12 now and she has been looking that way for quite a while. Many people, on seeing that she looks much bigger than before, wondered if she had a baby. But as Kelly Brook said, it was just her hormones, her aging and growing old, the change in her metabolism as she hit 35, and her relationship with Jeremy Parisi that eventually led to her weight gain. 
Kelly Brook was featured in a range of advertising campaigns which led to her discovery by the editorial team of the Daily Star tabloid. Her career in modeling took off after they began featuring her as a Page Three girl. Her time in showbiz was not limited to modeling. She also appeared in a number of British television shows such as The Big Breakfast, Strictly Come Dancing, Britain's Got Talent, Celebrity Juice, It's Not Me, It's You, and Loose Women.
Kelly Brook also is an actress and has starred in a number of movies. She currently co-hosts the National Heart radio show on the Feel Good Weekend and Heart London's Drivetime Radio Show with Jason King. She is most known for her modeling work though. She was crowned FHM's Sexiest Woman in the World in 2005. However, things have changed and people don't think of sexy when they see her now. Now, they just troll her for her weight gain.
She has gotten bigger over the years and the online trolls have used that as a reason to mock her for her appearance. She's quite happy with the way she looks. It's only people who have no business with her making hateful comments about her. Let's read what Kelly Brook feels about her weight gain and people's opinions on it!
Also, check out the weight gain stories of Jodie Marsh and Matt Damon in Stillwater.
Has Kelly Brook Had a Weight Gain? People Wonder If She Has Had a Baby!
Kelly Brook (@iamkb) has definitely had a weight gain. She has gotten much bigger and she has been that way for quite a while. It's not recent so if you are one of those questioning, 'has she had a baby,' you haven't been keeping up and there's a lot to know.
While Kelly Brook might be happy at present with her size and weight, it wasn't always the same for her. When she first started gaining weight, she thought her weight gain was the worst thing to happen to her. She became extremely unhappy as she kept getting bigger and bigger. She crept to a size 16 and she outgrew a lot of her wardrobe. She did not like how most of her clothes didn't fit her anymore and thought it was a nightmare.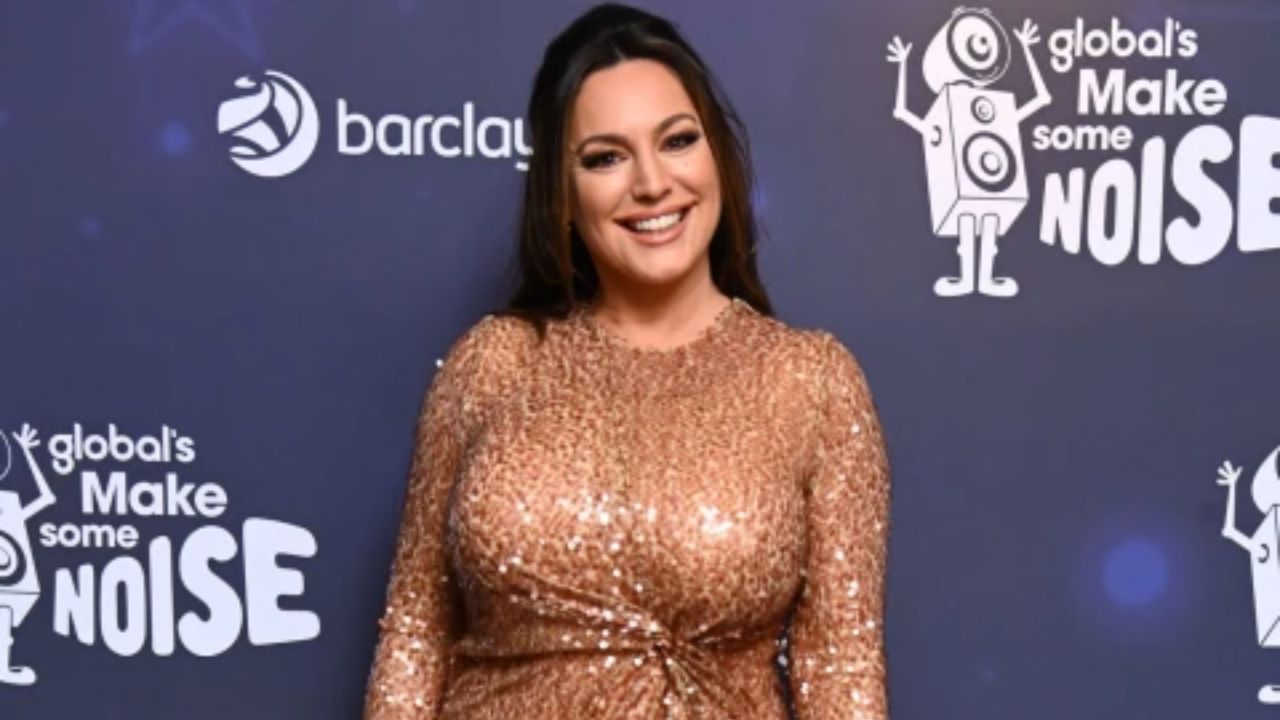 Kelly Brook has undergone a significant weight gain since her modeling days.
Image Source: Metro UK
As Kelly Brook saw it, she hit 35 and suddenly her body completely changed. She had a hard time dealing with her weight gain. She even stopped eating what she wanted but that didn't stop her from putting on weight year after year. Her gaining weight was hormonal and there were a lot of other factors at play including her metabolism, her aging and getting older, and not moving as much. She also said that moving to Kent to live a quiet life with her partner Jeremy Parisi also partly contributed to her gaining weight.
Prior to her relationship with Jeremy Parisi, Kelly Brook didn't really have a relationship with food. As the model said, she was definitely somebody who didn't eat that much. But after getting together with her beau, as their relationship progressed, she started getting happier and more comfortable with him. She started sitting in more and going out clubbing less. She was totally in that love bubble which made her forget about maintaining weight and thus, had a weight gain. She knew it was her relationship that had led her to gain even more weight.
Knowing all the reasons behind her weight gain didn't make it easier for Kelly Brook to accept her new body as it was. She was never used to being that big and she was miserable for a long time. To do something about her weight, she embarked on a weight loss journey and took the aid of SlimFast for that. She eventually began to "rediscover her best self" through a diet plan by SlimFast. She even became an ambassador for the company in 2019.
Kelly Brook was very upset about her weight gain initially and said it was a nightmare but she eventually learned to accept her new body.
Image Source: Yahoo Life UK
Kelly Brook continued her efforts at losing weight and staying slim with the help of SlimFast for several years and she even saw some progress. However, she could never go back to the way she looked before she had the weight gain. But she was fine with that. She stopped caring whether she was a size 12 or 16. She described her goal weight as being "size sexy."
The presenter finally learned to accept her body the way she wanted to. But Kelly Brook seemed to be the only one, going by thousands of hateful comments she received about her weight gain. She became the target of trolls who would mock her for being 'fat and gross.' A lot of unkind remarks were made about her body and how she was happy with it and had stopped doing anything to change that.
Speaking about the negative comments made about her weight gain online, Kelly Brook said that it's outrageous that anyone had anything to say about anyone's body. She also said that it was crazy that people aren't accepting of seeing people change and think that anyone in the public eye has to be embalmed and stay young and thin and beautiful forever because people can't stay the same forever. Opening about her weight which fluctuated for various reasons, she said,
We're all getting older, our bodies all change and hormones play a huge part in how we look. There have been loads of reasons why my weight has fluctuated over the years - whether that's being pregnant and having miscarriages, or whether it has been work stress, lifestyle or perimenopause, and living in LA one minute and the UK the next.
Kelly Brook is the happiest she's ever been at her current size -size 12.
Image Source: Kent Live
Despite what people on the internet may think about her weight gain, Kelly Brook had learned to accept her body and that was that. In an interview with Fabulous magazine she gave before her wedding, she said that she would not be doing any pre-wedding dieting. She said that she was happy with her appearance and didn't feel the need to be doing any slimming for the big day. She explained that she was the happiest at her size 12.
Oh, no [I'm not going on a diet]. I've not even really thought about that, to be honest. I've been on a diet plan for a few years now, and I'm at my weight that I love and I will stay at this weight no matter what's coming up in the future.
Kelly Brook didn't mind that she no longer looked like she did when she was a 'proper model' and she was not bothered by her weight gain because as she explained,
I'm the happiest when I'm a size 12 [her current size] – that's when I fit into all my clothes. I don't mind putting on a bikini. That's my happy weight for my body frame, but that's not everyone's happy weight.
The former model said that she feels that it is "much more fashionable for people to be kinder to themselves, to embrace their bodies and find inner happiness and confidence." And beating up herself about weight gain as she used to before was not it.