The only plastic surgery Khloe Kardashian has ever admitted to is her nose job. Despite people's suspicions that she has had tons of cosmetic surgery, she has only confirmed having rhinoplasty. Khloe Kardashian's nose was a bit crooked, wide, and bulbous but after the nose job, it looks very refined, slimmer, and pointed. Fans are always shocked to see her before and after pictures and to realize how much her appearance has changed just because she changed her nose.
Khloe Kardashian is one of the most popular reality stars and media personalities in America. She has come a long way from when she starred with her family in the reality television series Keeping Up with the Kardashians to now. Rising to prominence with the reality show, she really capitalized on the clout that the show gave her and established a large empire for herself.
As she starred in several spin-offs with her sister including Kourtney and Khloe Take Miami and Kourtney and Khloe Take The Hamptons, and appeared in several reality shows such as The Celebrity Apprentice and The X Factor, she underwent physical transformation many times. The evolution of her looks is something her fans are deeply interested in, which is why they often discuss her plastic surgery. They are especially fascinated with her nose job and are always stunned to see her before and after rhinoplasty pictures. Let's discuss Khloe Kardashian's nose job!
There are more plastic surgery stories of Brie Larson and Holly Sonders that you might like.
Khloe Kardashian's Nose Job: Her Before and After Photos Show a Clear Difference!
Khloe Kardashian has only ever admitted to having a nose job.
Image Source: People
Khloe Kardashian  (@khloekardashian) is suspected of having tons of plastic surgery including Botox, browlift, a nose job, lip fillers, cheek fillers, breast implants, butt implants, and liposuction but the only cosmetic surgery she has ever admitted to is a nose job.
Khloe Kardashian has come a long way from being the chubby and ugly Kardashian sister to one of the hottest influencers. She has undergone a dramatic physical transformation over the years since she came to fame when she appeared in Keeping Up with the Kardashians. Because she was already a well-known face when umm...her looks started to evolve, it seems as though people have been discussing her plastic surgery forever. They especially are obsessed with the nose job because of how crazily it has altered her appearance as can be seen in her before and after photos.
However, no matter how obvious her plastic surgery is, no matter how fans have watched her transform from looking like a girl next door to looking very conventionally beautiful and unrealistically perfect, she has never admitted to having cosmetic surgery except for a nose job. She has only ever confirmed having rhinoplasty. Fans think that she only admitted to getting her nose altered because the before and after pictures show the differences clearly and she has no proper cover-up for that.
Khloe Kardashian initially attempted to deny having a nose job as well. In July 2018, when a fan commented, "Did she get her nose done or just really fleeky contouring," she wrote in response, "One day I think I'll get one because I think about it every day. But I'm scared so for now it's all about contour." And that was the time when her nose supposedly had already been altered twice.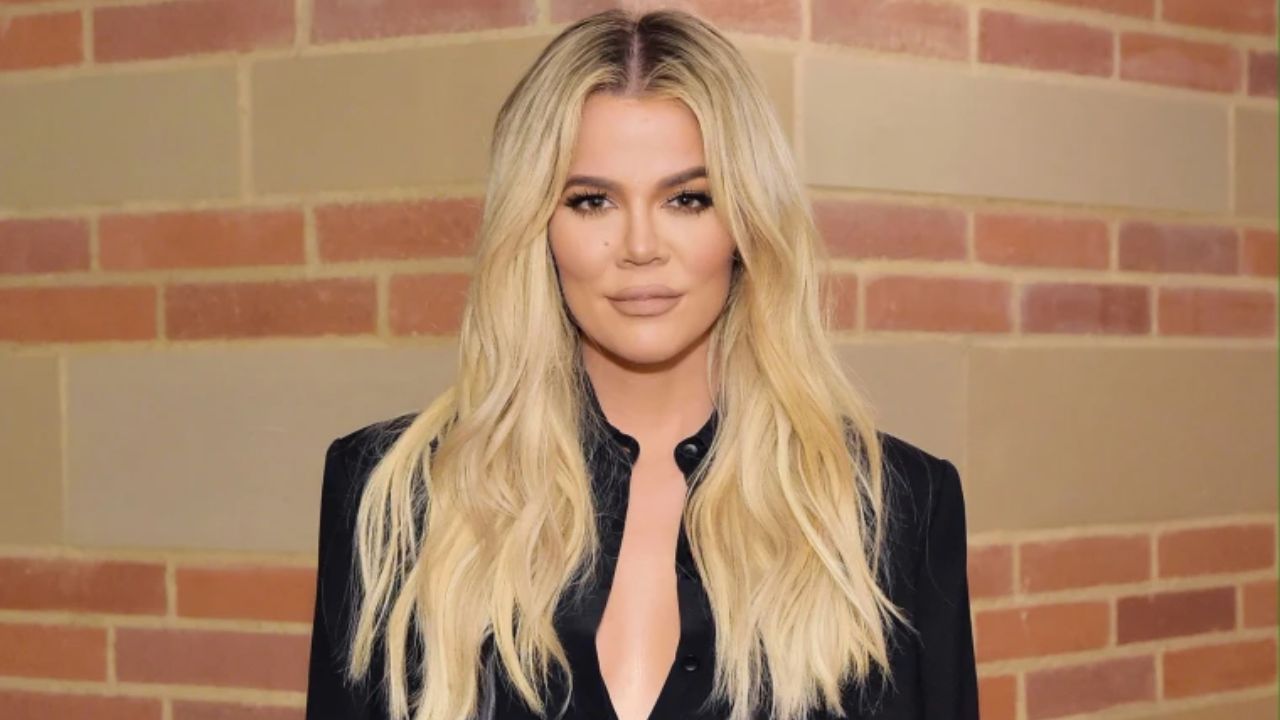 Khloe Kardashian appeared to have tried to cover up her nose job for as long as it was possible.
Image Source: NBC News
She really tried to hide it for as long as she could but after years and years of speculations about her plastic surgery, she could no longer deny that she has had a nose job. The differences in her looks that can be seen in her before and after photos were very striking and noticeable for her to keep denying her rhinoplasty. She must have decided to come clean about cosmetic surgery when in 2020, her fans who said that she had used a face-morphing filter in the video of her giving a self-acceptance speech for her win at the People's Choice Awards, were ridiculed and asked to touch some grass.
Because the very next year, in 2021,  Khloe Kardashian confirmed that she had undergone a nose job. During the Keeping Up With The Kardashians reunion, she confessed,
For me, everyone says, 'Oh my gosh, she's had her third face transplant,' but I've had one nose job'.
She also denied ever having tried to cover up her rhinoplasty. When she was asked about her nose by Andy Cohen at an interview, she said,
I've had one nose job-- Dr. Raj Kanodia. And everyone gets so upset. Like, why don't I talk about it? No one's ever asked me. You're the first person in an interview that's ever asked me about my nose.
Khloe Kardashian became very frank and honest about her nose job in later years. In June 2022, she even thanked her surgeon publicly. When she shared a snap of herself on her birthday, she reposted it with the caption: "Thank you for my perfect nose."
Fans Stunned to See Khloe Kardashian's Before and After Nose Job Pics? They Don't Like It Though!
Khloe Kardashian's fans think she went too far with the second nose job she had.
Image Source: Yahoo
Though Khloe Kardashian thinks her nose is perfect, fans think she has had a nose job one too many times. They liked her first rhinoplasty when she had just straightened and thinned the bridge of her nose. They thought she should have stopped at that and never messed with it the second time. The second time, she thinned out the bridge even more and slightly upturned the tip and it made her nose look too pinched. She looked very generic after that, people said.
There were several comments about her nose job. One Redditor said,
Her nose is waaaay too pointy...slimming it down turned out alright but the tip, just no.
Another wrote,
Imagine getting a nose job and knowing it looks worse than before. That's gut-wrenching.