Lady Gaga has been accused of using Ozempic for weight loss after she posted a TikTok video where she looked extremely skinny. The singer's got a new look now because of how thin she's gotten. It's like she has a new face (thin and hollowed out) which people believe is due to Ozempic. Some fans think Lady Gaga is on a natural weight loss journey to prepare for her role as Harley Quinn in the Joker sequel and she has been looking thin for some time now like in the Oscars 2023.
You can love Lady Gaga or you can hate for but you can't ignore her. Her image reinventions and musical versatility have catapulted her to the top. Besides, she has such a larger-than-life personality and is always extra, it's not possible for her to go unnoticed. She's the Fame Monster. The point is, it's impossible to escape her. So, how could it escape anyone's notice when she got a whole new look? She's had a drastic weight loss by the looks of it on her new TikTok video and that's all people are talking about.
While some are speculating that she has been using Ozempic to lose weight, others note that she has been looking skinny for quite some time so, she couldn't have been using Ozempic. Fans say that she has been losing weight to play the role of Harley Quinn in the Joker sequel. Let's discuss Lady Gaga's new look and weight loss!
There are more weight loss stories of Sergei Bobrovsky and Alesha Dixon that you might find interesting.
Lady Gaga's New Look and Weight Loss: Did She Use Ozempic to Get Thin to Play Harley Quinn in Joker? She Had a New Face at the Oscars 2023 as Well!
Lady Gaga's (@ladygaga) new look has caused quite a stir on social media. Everyone's talking about her weight loss and many of them are accusing her of using Ozempic. She's gotten incredibly skinny and has got a completely new face now. Some think she's been getting slimmer for a while (she looked thin at the Oscars 2023 as well) to prepare for her role of Harley Quinn in the Joker sequel.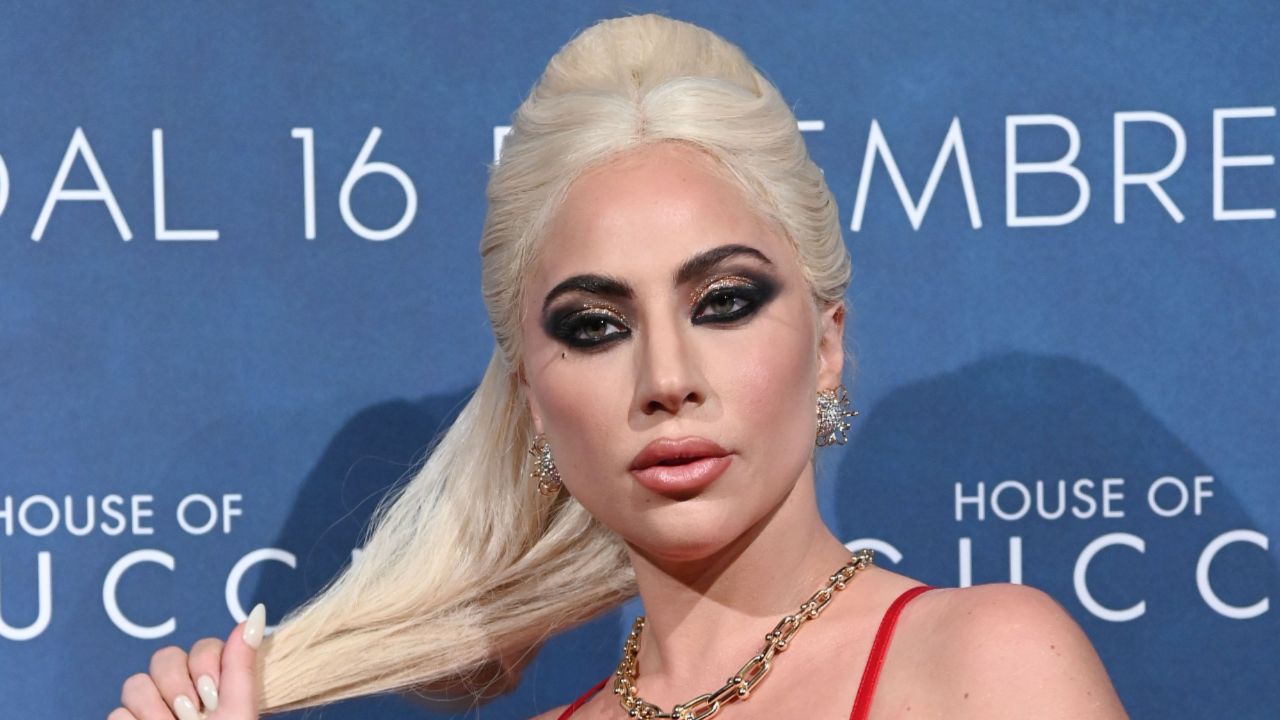 Lady Gaga's weight loss which was revealed in a recent TikTok video caused uproar on social media.
Image Source: NME
Did you know that Lady Gaga has a new beauty line? You must because she recently posted a TikTok video showing off lipsticks from her beauty brand HausLabs which went super viral on the internet. But maybe you don't after all because the promotional aspect of the video was buried under the chatter about her weight loss. The short 10-second video prompted endless speculations about her new look.
Who knew such a normal video would incite such responses as it did? The TikTok was just Lady Gaga spinning into the frame, twirling around, whipping her hair around to the beat of Ice Spice and Nicki Minaj's hit song Princess Diana, and posing and showing off three matte lipsticks in her hands. She looked great in that video. She was wearing a black haltered tank top and had a minimalistic makeup look. Her silver-blonde locks were in beachy waves and most importantly, she was wearing Maple Matt lipstick from her brand. We can tell she took care to show it off because she ended the video on Minaj's exclamation "grr" while making the same expression on her lips.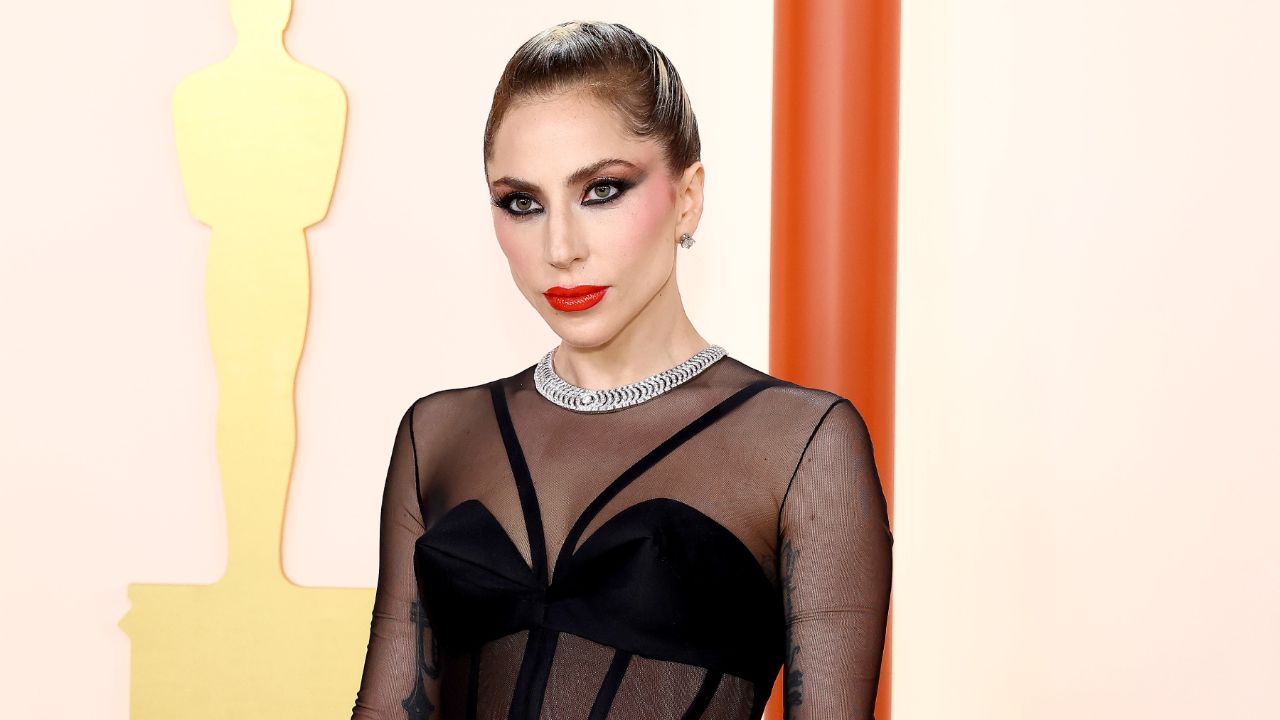 Lady Gaga's fans are accusing her of using Ozempic for weight loss.
Image Source: Rolling Stone
But people missed everything Lady Gaga wanted to show (her new lip products) in the video, which has been viewed more than 10 million times, because they were baffled by her new look to pay attention to what she was wearing on her lips or what she had in her hands. They became preoccupied with how skinny she looked in the video. Her weight loss came off as a shock to them because it looked like she did not just get a new body but a new face as well. Many thought that she used Ozempic.
All the comments on the video were about how the Chromatica singer didn't even look like herself and she resembled someone who was her lookalike with her new look and new face. Weight loss really did a number on her appearance. She got a little skinny and that was all people could talk about. The accusations that she had been using Ozempic were over the roof. The top comment on her TikTok was, "When I saw this I was like wow she looks like Lady Gaga. Then I was like wow she is Lady Gaga," and "Ozempic Queen."
Lady Gaga had that hollowed-out look on her face which is believed to be caused by Ozempic. Some dubbed her 'Ozempic Gaga' while others noted that "Ozempic Gaga was not on my 2023 bingo card." The Fame Monster singer probably never saw it coming how her promotional stint would backfire on her and how all people would be talking about her weight loss. Because as one fan noted, she has getting skinny and looking thin for quite a while. Note her appearance at the 2023 Oscars.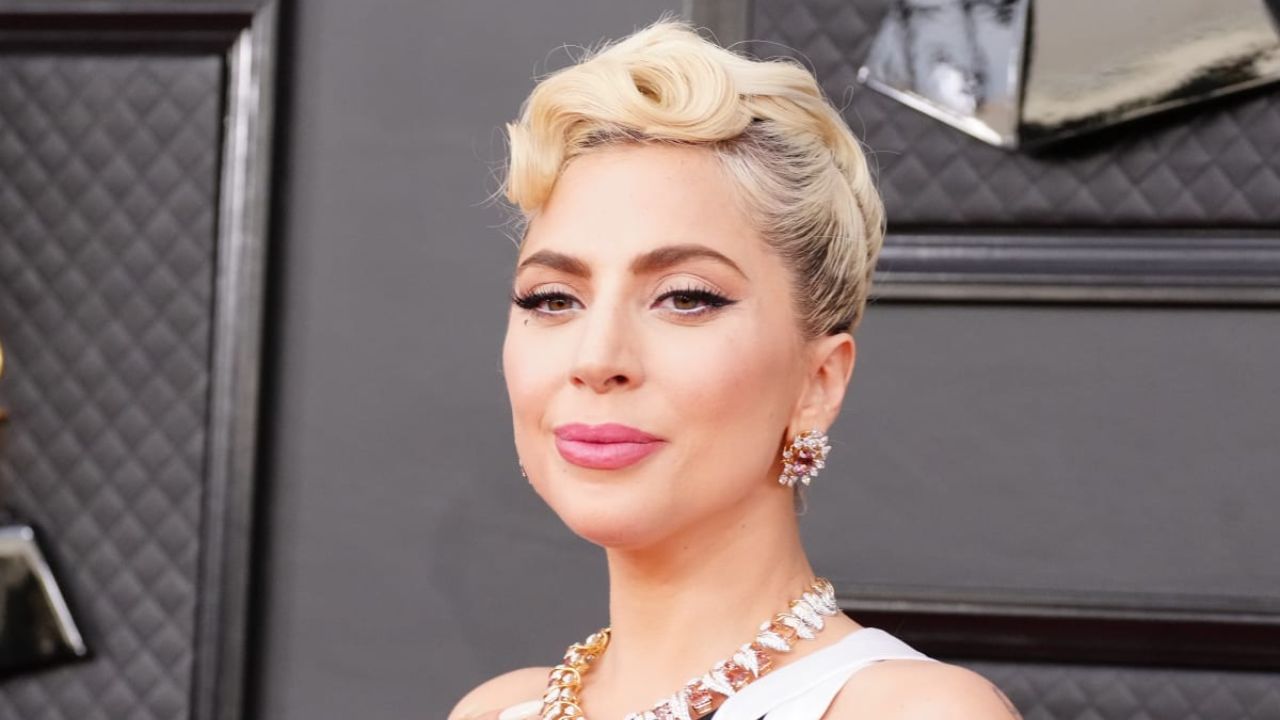 Some of Lady Gaga's fans believe she's losing weight naturally to play Harley Quinn in the Joker sequel.
Image Source: Parade
Also, about a week ago, Lady Gaga was spotted walking around Malibu in a casual cropped top and leggings and then too, her chiseled abdomen stole her thunder. With her appearance at the Oscars 2023 and every public appearance since then, in all of which she has been looking skinny, it's like she is trying to ease off her weight loss in front of the public. If she had intended that, clearly it didn't work because that's all everyone's talking about.
And it's not just her weight loss that people are going on and on, on social media but they are also going off about her supposed use of Ozempic. While many are trolling and criticizing her for using Ozempic, there are some fans who are defending Lady Gaga by noting that she has always had a thin frame to be using Ozempic.
Gaga has always been tiny idk why y'all think she took Ozempic. She could just be eating right LMAO.
Some pointed out how she could have been losing weight naturally (with a proper diet and exercise regimen) to film the Joker sequel in which she is playing Harley Quinn.
She lost weight for her role in Joker 2, and the video is mirrored, y'all are so quick to judge.
Lady Gaga has not responded to speculations that she has been using Ozempic for weight loss.