The Leyla Harding actress, Roxy Shahidi, from Emmerdale is said to have undergone plastic surgery, a nose job to be precise, to enhance her facial appearance. Compared to before and after pictures, her nose looks completely different. However, she has neither accepted nor denied the allegations yet.
Rokhsaneh Ghawam-Shahidi aka Roxy Shahidi, is an English actress best known for her role as Leyla Harding in the ITV serial, Emmerdale (known as Emmerdale Farm until 1989). It is a British ITV soap opera set in Emmerdale (known as Beckindale until 1994), a fictional village in the Yorkshire Dales. Created by Kevin Laffan, the show, first debuted on October 16, 1972.
Recently, the show announced its return for a new season. Since the news, viewers have been fascinated by Roxy's change in appearance. Many people claim her facial seems very different than when she first appeared as Leyla. As a result, they are curious to know if she underwent plastic surgery to enhance her appearance. Well, here's what we've discovered.
Have a look at the plastic surgery stories of Jennifer Tilly and Tessa Wyatt.
Plastic Surgery: Leyla Harding From Emmerdale Reportedly Underwent a Nose Job!
Roxy Shahidi (@roxyshahidi), who plays Leyla Harding in ITV's Emmerdale, faces appears significantly different nowadays, leading the media and public to believe she has undergone plastic surgery. When comparing before and after photos of her, you will see a difference in her face, especially on her nose.
According to sources, Roxy Shahidi underwent a nose job while playing one of ITV's most recognized characters. Athe the time, the show's official Twitter page was the first to post on social media. The post featured two images of the actress side by side, one before and one after surgery. The caption read, "Has Leyla Harding changed much?"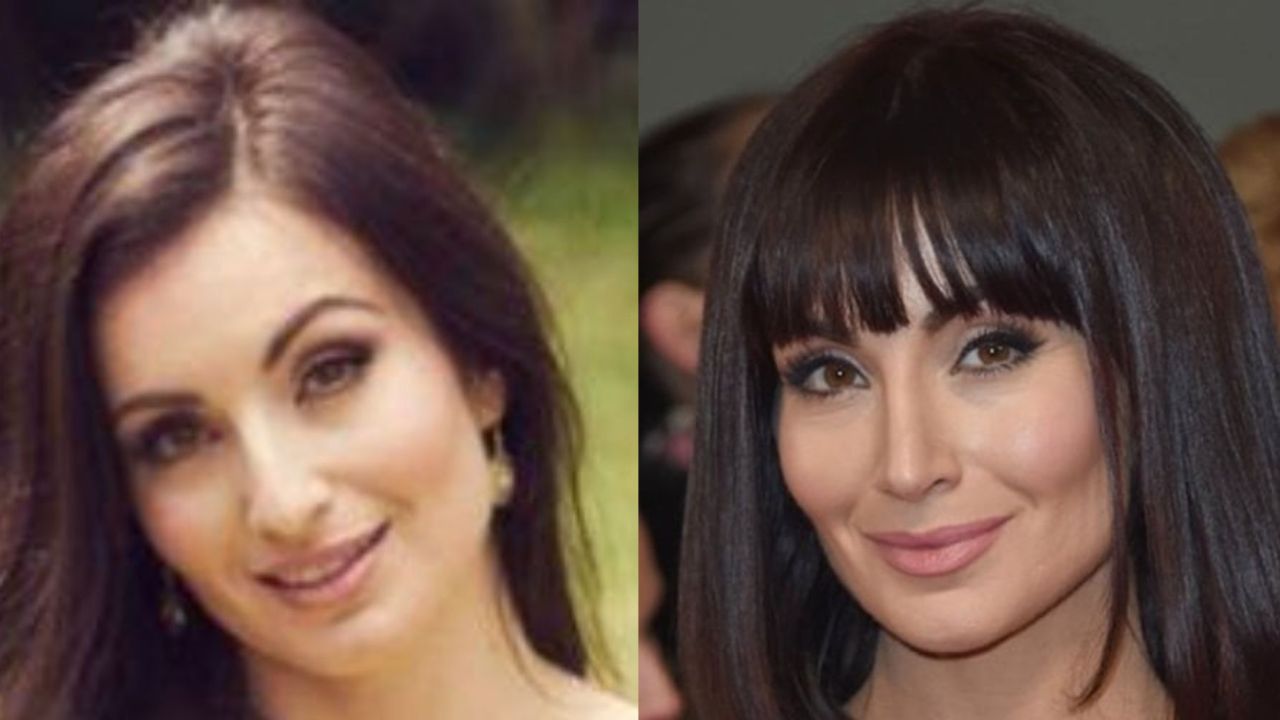 The Leyla Harding actress before and after plastic surgery.
Image Source: HOUSE & WHIPS
Fans reacted quickly to the tweet, sharing their thoughts on the surgery's aftermath. Some fans thought the procedure enhanced her appearance, while others thought she was gorgeous anyway. One user replied to the post and wrote, "Deffo nose job. She looks loads better." To which another replied, " I must admit she hasn't changed at all, she's very pretty and lovely."
However, not everyone was interested in the actress's new look. Some people thought the actress' decision to get plastic surgery was unnecessary. One user wrote, "Definitely. She had a lovely nose before. Looks ok now. What a shame she felt the need." Another added, "Another woman who didn't need to go under the knife !"
Likey, some few admirers thought that what mattered most was how happy the actress was with the procedure. There is no use in fighting over the process if she is satisfied with the outcome. One user named, @RUAROfficial replied, "And, that's cool if she is happy."
Additionally, although plastic surgery might have given Emmerdale's adored Roxy Shahidi a new look, she has always been lovely and gorgeous in the eyes of her fans. Despite feeling compelled to thin out her nose, her appearance as Leyla didn't really stand out to viewers. Perhaps the 39-year-old felt the need for a nose job because of her flawless sense of beauty.
The Leyla Harding Actress, Roxy Shahidi, Is Happy With Her Marriage to Her TV Celebrity Husband!
The Leyla Harding actress, Roxy Shahidi, is married to fellow actor, Arsher Ali, who starred as PC Hard Bains in the third season of the critically acclaimed police drama, Line of Duty. When the two initially locked eyes while performing in a London play together in 2007, things moved rapidly.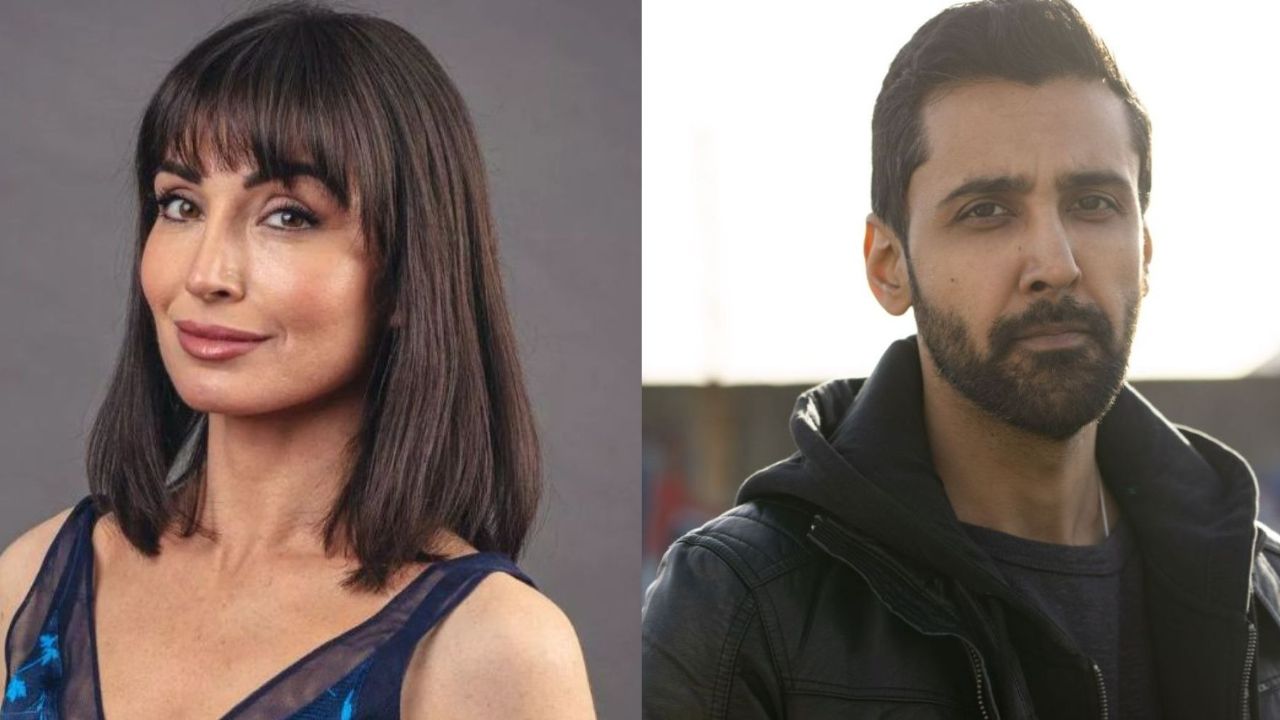 Roxy Shahidi has been happily married to fellow actor, Arsher Ali, since 2010.
Image Source: HOUSE & WHIPS
According to Roxy, Arsher was so taken with her right away that he proposed within three weeks of meeting her. During an interview with the Mirror in October 2014, Roxy recalled:
He just looked me in the eye at a cast party and said, 'Will you marry me?' I didn't answer and he said, 'You will be my wife' and that was it. I didn't quite know what to make of it because I didn't know him that well. I knew that he liked me but we hadn't really said anything. We hadn't even kissed!
The Nottingham-based couple married in a ceremony attended by family and friends in 2010 and their daughter was born in 2018. In an interview with OK! magazine in 2017, a pregnant Ro xy said,
We had only been trying for a few weeks and I was sure it was going to take us much longer! It took a few weeks before I got my head around it but, once I did, I was filled with joy.