Max Bowden has recently undergone a significant weight loss transformation. The EastEnders star looks completely different, especially now that his tummy fat appears to be gone. However, the 27-year-old actor has yet not revealed how he lost weight. 
Everyone adores Max Bowden in the BBC soap opera EastEnders. The 27-year-old English actor can play harsh, gloomy, and plain thuggish characters, all while maintaining his own unique sense of humor. Additionally, Max is also known for his performances as Justin Fitzgerald in the school-based drama series, Waterloo Road.
Over the year, EastEnders viewers have been blown away by Max Bowden's fantastic performances as Walford's bad boy Ben Mitchell since Max joined the series in 2019, making him the sixth Ben! We've all been on high alert because of his on-again, off-again relationship with Callum Highway, but the two have now made things official by getting married.
Apart from that, Max Bowden's recent body transformation has astounded many of his admirers and followers. The 27-year-old actor no longer resembles how he seemed before. He's a lot slimmer than he used to be. As a result, people are attracted by his change and curious about his weight loss journey. Well, let's discuss it in detail.
You might also be interested in the weight loss stories of Jesse Plemons and Dr. Nick Fuller.
Max Bowden's Weight Loss: The EastEnders Star Has Lost Significant Weight in Recent Months!
Max Bowden (@bowden5) has recently received a lot of attention because of his recent weight loss transformation. Looking at his latest appearance, the EastEnders star appears to be in a lot better shape these days. However, the 27-year-old British actor has not revealed how he lost extra pounds from his body.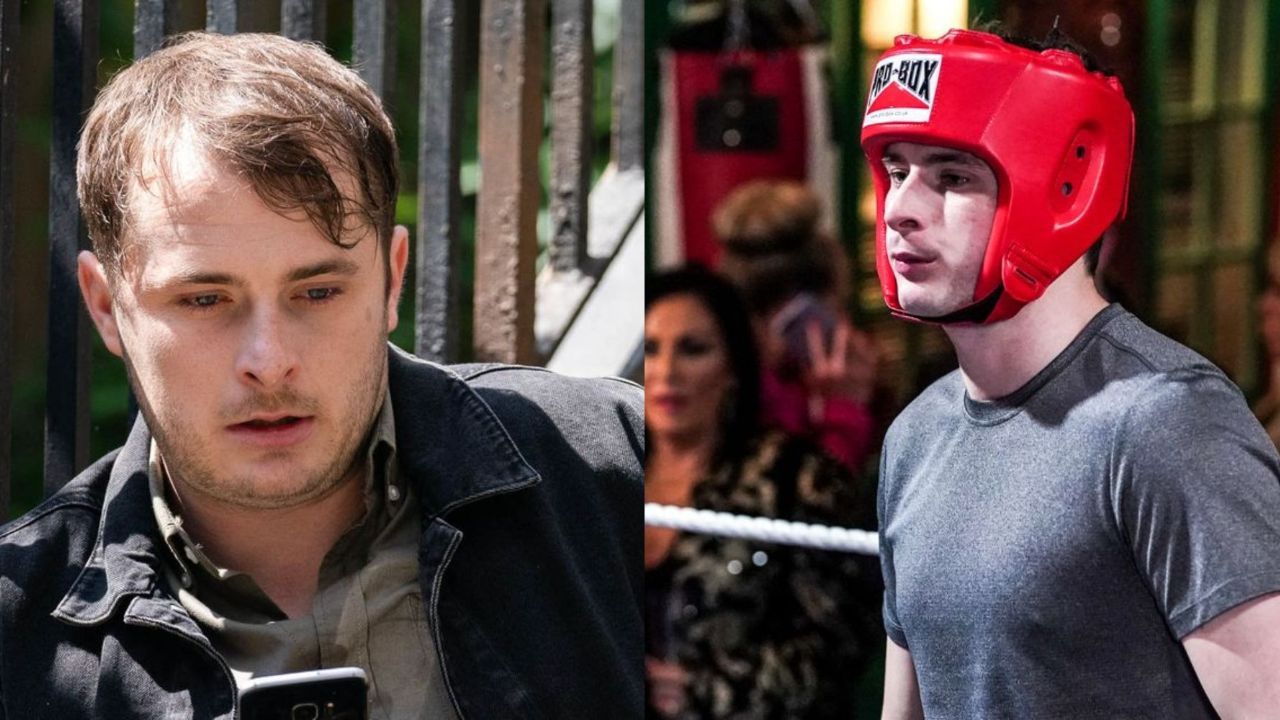 Max Bowden before and after weight loss.
Image source: HOUSE&WHIPS
The 27-year-old actor's weight struggle might have begun when he got divorced from her ex-wife Danielle McCarney, four weeks after co-star Jessie Wallace left a sexually-explicit message on his Instagram post. The breakup came after a difficult few months in Max's life, which included the deaths of two of his close friends, as well as the death of his grandfather in September 2021.
At the time, Max Bowden lost his best friend Terry Mills, a Hollywood agent and manager, after getting Covid-19 while on a business trip to Mexico, which eventually turned into pneumonia. Later, the actor announced that Luke Goodings, another of his oldest pals, had died by suicide. The incidents reportedly drove him to become depressed.
On the other hand, we can assume he might have decided to get in shape to improve his career. Looking at Max Bowden's latest appearance, he appears to be more lively and upbeat now. It is not easy to be an actor. He must absolutely take care of his body in order to focus on his career. And he may have followed a healthy diet and exercise plan to stay in shape.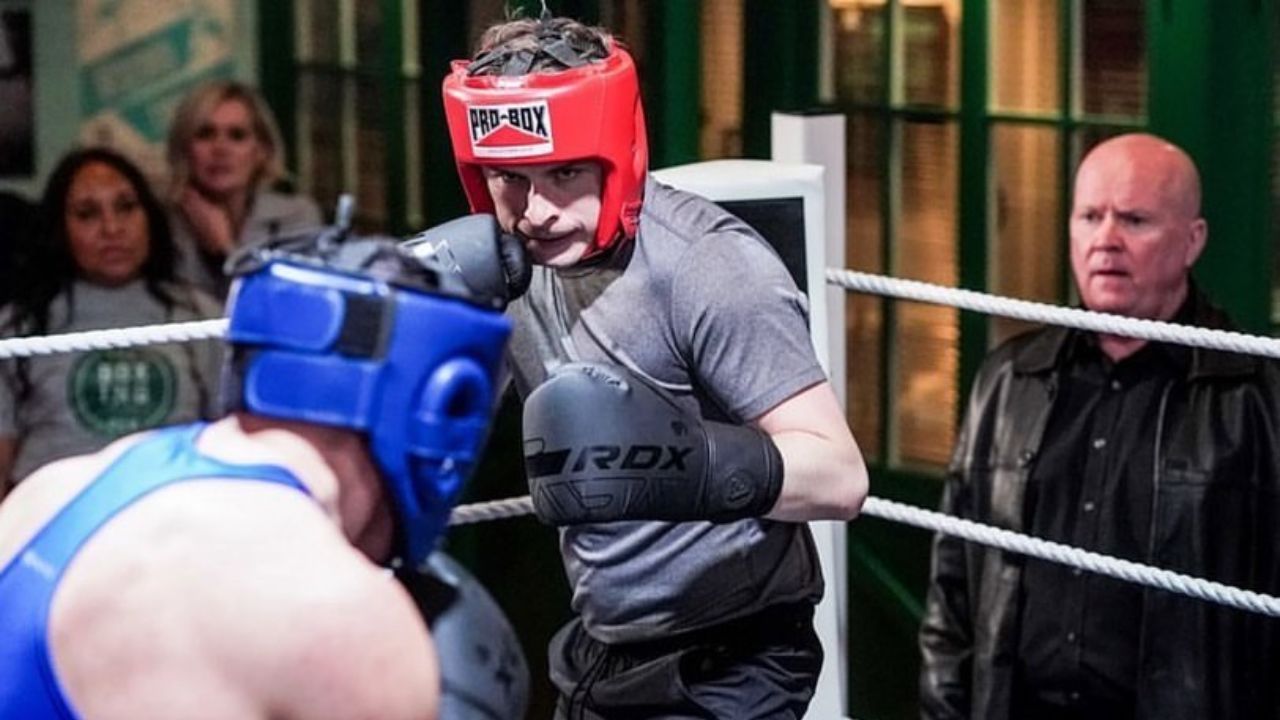 Max Bowden's latest appearance.
Image source: Instagram
Max reportedly enjoys boxing, especially in a ring! In March 2023, he got to fight — or, pretend fight — in EastEnders. He posted a photo of himself as Ben Mitchell in a Walford boxing match on Instagram: Max wrote, " Buzzing that we've got a proper boxing gym back in Albert Square. Loved shooting next week's episodes with my brother @chrisevangelou. So good to combine my two loves, acting and boxing! Tune in and see Ben bite off more than he can chew!"
On the other hand, some fans believe Max Bowden is keeping his weight loss strategy a secret because there is no diet or exercise plan to speak of. His weight loss is thought to be the result of his stress after all the tragic times he had to face, including his divorce.
However, we strongly believe Max Bowden began working out at the gym. The issue is that he hasn't told us, so we don't know for sure. He doesn't appear to be interested in talking about how he lost weight.
Max Bowden has also never revealed his current weight. He has obviously lost a large amount of weight while maintaining his shape because he is an actor with thousands of followers who have taken notice of his weight loss. In addition, all of the preceding facts are dependent on assumptions. We'll inform you as soon as we receive additional information from our sources.