Ever sine The Haunting of Hill House was released on Netflix, fans have been clamoring more and more horror anthologies from Mike Flanagan. After Bly Manor became another success on the streaming service, eyes were turned to Midnight Mass and after months of wait, the show is finally here. So, to answer the burning queries about Midnight Mass filming locations questions, we are here.
The wait for the new show from Mike Flanagan was even more exasperated when it was announced in 2020 that filming was postponed indefinitely because of the COVID pandemic. During the down time Mike Flanagan and he crew worked on finalizing the production, story and cast for the new limited series. Kept under strict lock and key, tidbits were only revealed after the show started filming.
Like Ryan Murphy has done with most of his recent shows, Mike Flanagan has also stuck with most of his cast members from Hill House and Bly Manor. This has also been one of the biggest draw for the audiences who get to see their favorite actors in different scary settings. But before getting into more detail about the (already) critically acclaimed show, here is everything you need to know about the Midnight Mass filming locations in 2021.
Midnight Mass Filming Locations 2021 - Is Crockett Island a Real Place?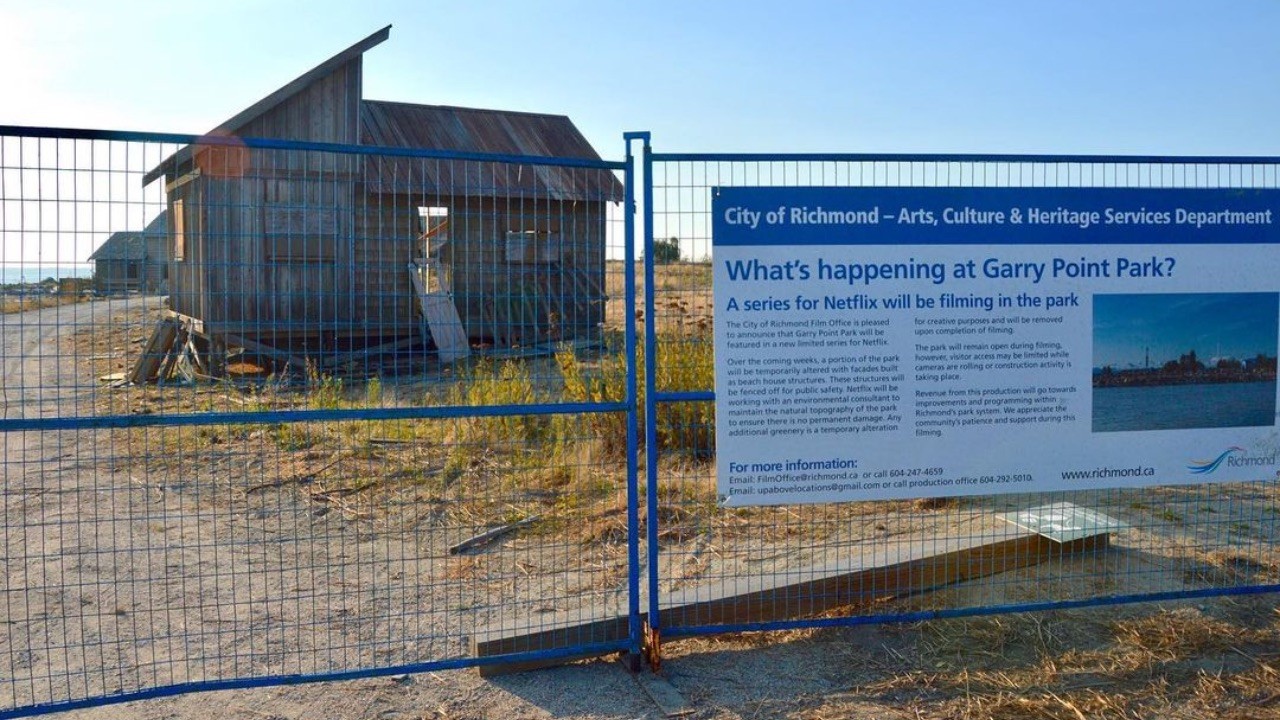 Garry Point Park stands in for Crockett Island as Vancouver and City of Richmond make up the Midnight Mass filming locations.
Image Source: Instagram
Unless you were in a coma for the last 18 months, everyone knows what happened in March of 2020. We only reference that time because Mike Flanagan had plans to begin filming his new anthology series in Spring. As productions were shut down, Midnight Mass could never go on the floor while the construction on their massive set was still going on.
After all the precaution needs were met and a protocol was established to deal with virus outbreaks, filming began on the new Mike Flanagan horror series, on 17 August 2020. For Midnight Mass filming locations the production chose Vancouver, Canada as the ideal place to tell the story of the inhabitants of Crockett Island. And to the information of everyone who is planning a pious trip to the "miraculous" Crockett Island, it is not a real place.
The island is fabricated for the story while Garry Point Park, or at least a portion of the park, stands in for the island. Before the production shut down, work had already commenced on Richmond, British Columbia to manufacture a town for the purposes of the show. City of Richmond barricaded the entire Midnight Mass filming locations where the town was being built.
Recommended: SEE Apple TV Map – Filming Location Plus Fictional Location of the Show in 2021
After lockdown was over, the cast and crew headed to the fake town and filming began on 17 August 2020. So, people wondering if the church in Midnight Mass is real or not, well, it is not, the building was created just for the purposes of the show. The whole area was changed with the supervision of experts provided by the city. City of Richmond did not want Midnight Mass filming locations damaging the natural ecosystem.
After filming in Vancouver and Richmond, British Columbia, filming on the show wrapped up, after nearly 4 months of production, on 15 December 2020. Mike thanked the cast and crew as the Midnight Mass filming locations went under a disassembling process after the shooting was done.
What is the Netflix Series Midnight Mass About?
Midnight Mass was green lit back on 1 July 2019 by Netflix as a 7-episode limited series. But with the success of Hill House, another addition to the Haunting anthology series was demanded by fans. Bly Manor came to the small screen with slightly little hype and critical acclaim than the first one, but it was still a massive success for Netflix.
Recommended: There's Someone Inside Your House Filming Locations – 2021 Netflix Horror Flick Set in Nebraska Details!
Continuing with their new found horror auteur, Netflix brought back some of the past Haunting cast members for Midnight Mass and filming took place between a four month period in Canada. After post production, editing and tweaks, the show finally able to be released, nine months after the production officially wrapped up.
The new Netflix horror series follows, "a small, isolated island community whose existing divisions are amplified by the return of a disgraced young man and the arrival of a charismatic priest. When Father Paul's appearance on Crockett Island coincides with unexplained and seemingly miraculous events, a renewed religious fervor takes hold of the community – but do these miracles come at a price?"
Also Read: Into the Night Season 2 Filming Locations – Filmed on Location in Belgium and on Sound Stage!
Midnight Mass is streaming on Netflix from 24 September 2021. The cast is led by Kate Siegel as Erin Greene, Hamish Linklater as Father Paul, Zach Gilford as Riley Flynn, Kristin Lehman as Annie Flynn, Samantha Sloyan as Bev Keane, Igby Rigney as Warren Flynn, Rahul Kohli as Sheriff Hassan, Annarah Cymone as Leeza, and Annabeth Gish as Dr. Sarah Gunning.
For more Filming Location details Similar Shows recommendations and Trending topics, follow House & Whips.