Nik Speakman of The Speakmans most likely had several plastic surgery procedures including Botox and fillers. And going by the way, the celebrity therapist looks, he had too much of it. He just looks that uncanny and alien-like. His forehead's the smoothest and the shiniest, and his cheeks' the puffiest and uneven-est. However, Nik Speakman has always denied having plastic surgery. He has only admitted to getting a teeth-whitening procedure.
You know of Nik Speakman? He's either the person you hail as some underappreciated genius or someone you mock and think is some over-glorified charlatan. There's never in between. It's one or the other. He's a very polarizing public personality and it's fun to see the kind of reactions he brings out of people by just existing. Anyway, it's not just him but he is only one-half of The Speakmans.
And the reason the duo incites such strong reactions in people is that they are celebrity therapists and their way of therapy is scaring people into submission and like forcing them to face their problems and then leave them behind? I mean, Nik started to create his therapy after he was diagnosed with IBD and was told that he would die if he didn't have his bowels removed but he managed to come out of it without doing that. He just left his problem behind, didn't he? At least that's what it seems like. But whatever, you can check their therapy sessions for yourself because of course, they are available to watch. (Shouldn't therapy be private?)
What we should talk about (and make fun of) is Nik Speakman's plastic surgery. It might be mean but we are not trolling him in his comment section and if somehow, he were to read this, he can just face negativity and leave it behind. He's very much capable of doing that, I think. Anyway, let's discuss his plastic surgery!
You might also be interested in the plastic surgery stories of Ricki-Lee and Trish Stratus.
Nik Speakman's Plastic Surgery: He Has Had Too Much Botox and Fillers; He Has Denied Having Any Cosmetic Procedures!
Nik Speakman of The Speakmans (@thespeakmans) duo has never admitted to this but he most certainly has undergone several plastic surgery procedures including Botox and cheek fillers. He has also gotten a teeth-whitening procedure but that doesn't really count as surgery.
Nik Speakman is a very controversial figure because the form of therapy he has created is very polarizing and is highly debated. Besides, he doesn't have the academic credentials required to be a therapist. So, you know, for a lot of people, he is often a subject of mockery and ridicule. But that's not all he's mocked for. He's also mostly ridiculed for his plastic surgery and in this one, people show a united front.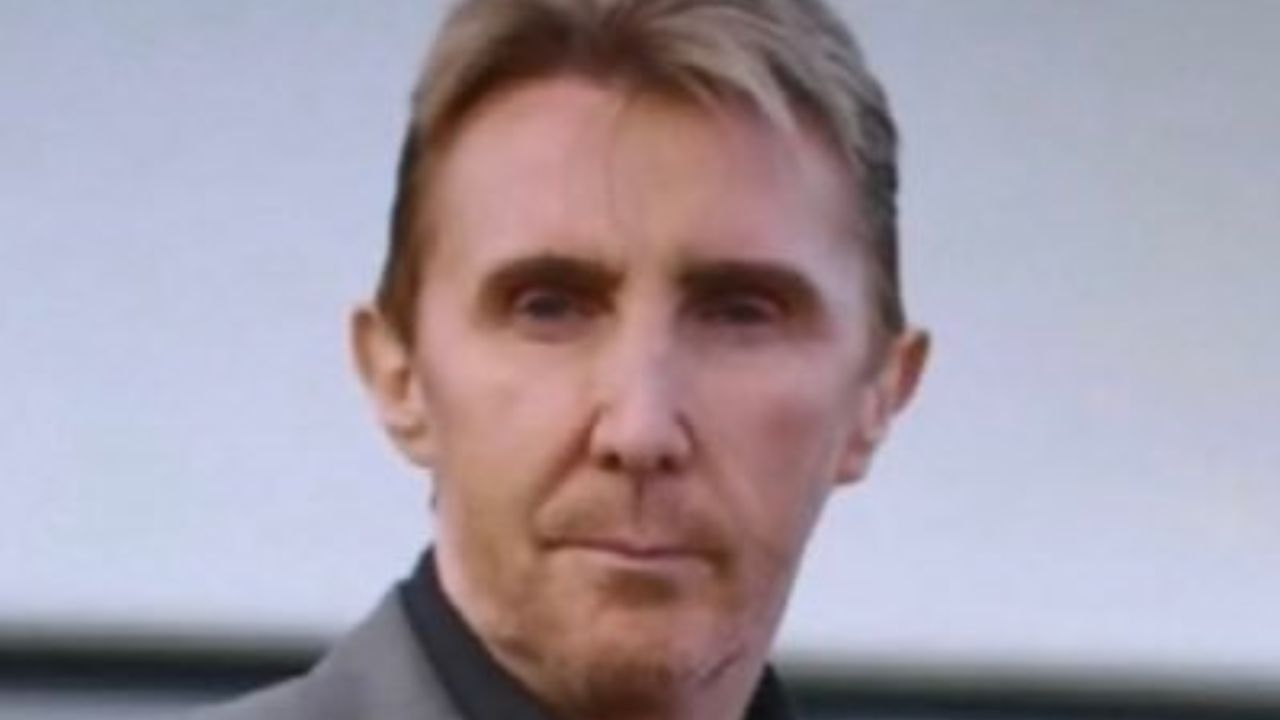 Nik Speakman has a very bizarre appearance which seems to be the result of overdone plastic surgery.
Image Source: Twitter
Everyone who sees him can't help but notice that his appearance is just out of the world. Nik Speakman's face is more provoking than his form of therapy because he has really gone overboard with plastic surgery. There was nothing wrong with his face before. But clearly, he didn't think so or maybe as he started to age, he didn't take aging and the lines and wrinkles with it very well. Maybe if he had used his therapy on himself instead of 'fixing' his problem with plastic surgery, he would look normal.
But he didn't so, he doesn't. Now, Nik Speakman looks very bizarre and like a wax replica of a human being. Nobody is joking when they say that he doesn't look like a human at all. I mean, he's so waxy that he could double as a wax figurine of himself. If ever there was to be made a wax statue of him and he was to stand next to it without blinking, nobody could tell which one is the real person and which one's the statue. That's how much plastic surgery he has had.
How much Botox he had to have to look like that? Have you noticed his forehead? If you have not, it's because you were too busy staring at your reflection on his forehead. For those who are not as narcissistic, it looks like there's no surface smoother and shinier than that, doesn't it? Nik Speakman should have known when to stop or maybe he just wants to be different and look different than the rest of the humans. So, he settled for looking like a parody of them. Plastic surgery, always makes you look unique and one of a kind, different than the rest. That would be very true.
Also those fillers. Why, Nik Speakman, why? Why did he choose to do that to himself? Did he sacrifice himself to see what would happen if people got an overdose of fillers? Because why else? He should have really known when to stop because hello, do you not look at yourself in the mirror? No truer words had been written when a reporter wrote in an article about him that he looks like a PE teacher who won Euromillions and moved to LA.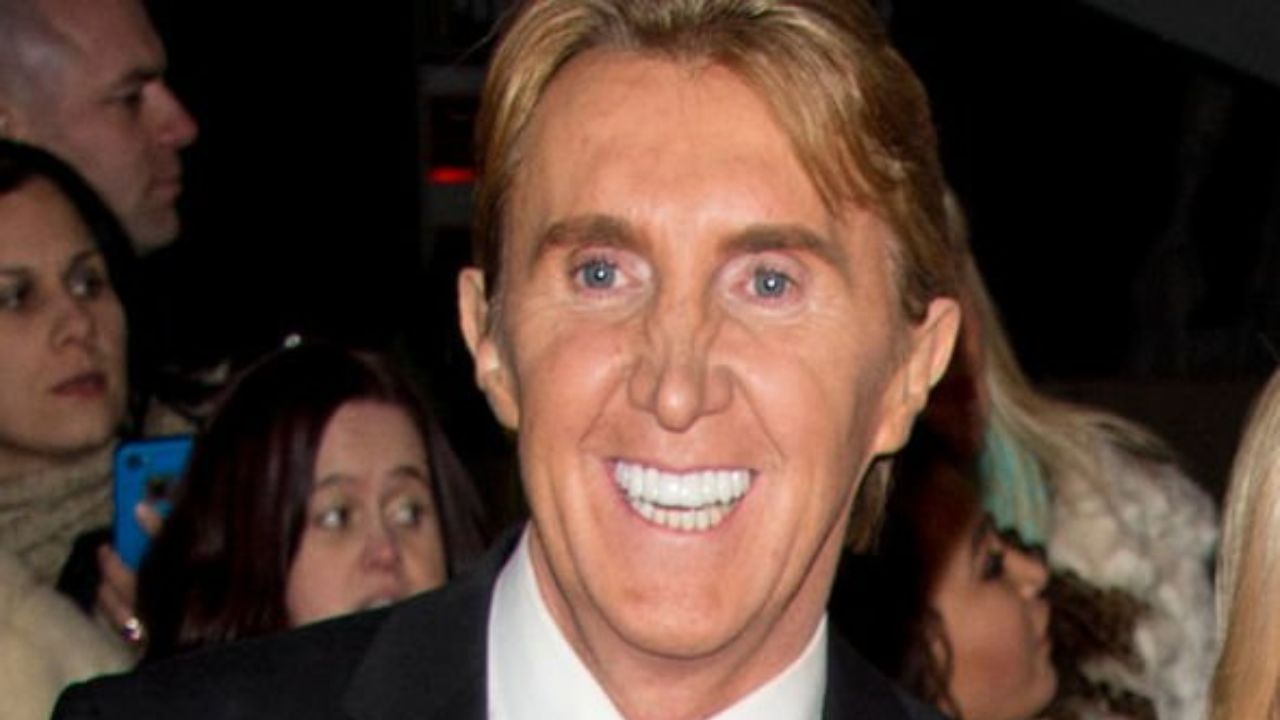 Nik Speakman has only admitted to getting a teeth-whitening procedure and always denied getting plastic surgery.
Image Source: Daily Express 
He might have gotten them because his cheeks started to deflate and lose volume as he started to age. Now, he got volume on those cheeks but gravity's working them and starting to pull them down because they now look incredibly shaggy. Also, not to mention how they are unevenly filled and one cheek is bigger than the other. Oh, the miracle of plastic surgery.
Besides Botox and fillers, Nik Speakman also got a procedure to whiten his teeth and once again, he didn't know when to stop and now, you can see his smile from a mile away. Remember Ross from that one episode of Friends where he leaves his tooth whitener 24 hours more than he was supposed to? It's exactly like that. Though this is not really plastic surgery, it's kind of what sets him apart in terms of his appearance.
However, note that Nik Speakman has not confessed to having plastic surgery despite looking the way he does. He has only admitted to teeth whitening. Remember how he responded when people talked about his cosmetic surgery?
Well, when the person said Nik Speakman had plastic surgery, they didn't mean it as a compliment. But whatever works for him.