Noah Cyrus has most likely had plastic surgery and fans are not in love with the end results. They think the singer should have gone with a better surgeon. They believe that she has had Botox, a nose job, dermal fillers, lip fillers, and chin implants. Noah Cyrus has never confirmed the plastic surgery speculations even though she looks drastically different in her before and after pictures.
Noah Cyrus has been in the public eye since she was a child. She built a career in the entertainment industry following in her famous father and sister's footsteps. As a child actress, she provided the voice for the titular character in the English dub of film Ponyo in 2008 and she also played several minor roles on shows like Hannah Montana and Doc.
She debuted as a singer in 2016 with the single Make Me Cry featuring Labrinth. She's released three EPs, Good Cry, The End of Everything, People Don't Change, and a full-length album The Hardest Part since then. After she began her singing career, she gained millions of followers who are tracking the changes in her face (that is supposedly not just her growing up) over the years to determine what procedures she has had. Let's learn more about Noah Cyrus' plastic surgery!
You might also like the plastic surgery stories of Blueface's mom and Sissy Spacek.
Noah Cyrus' Plastic Surgery: What Did She Do To Her Face?
Noah Cyrus (@noahcyrus) has most certainly had plastic surgery (a natural person doesn't have the kind of face she does). She allegedly has had Botox, a nose job, dermal fillers, lip fillers, and a chin implant.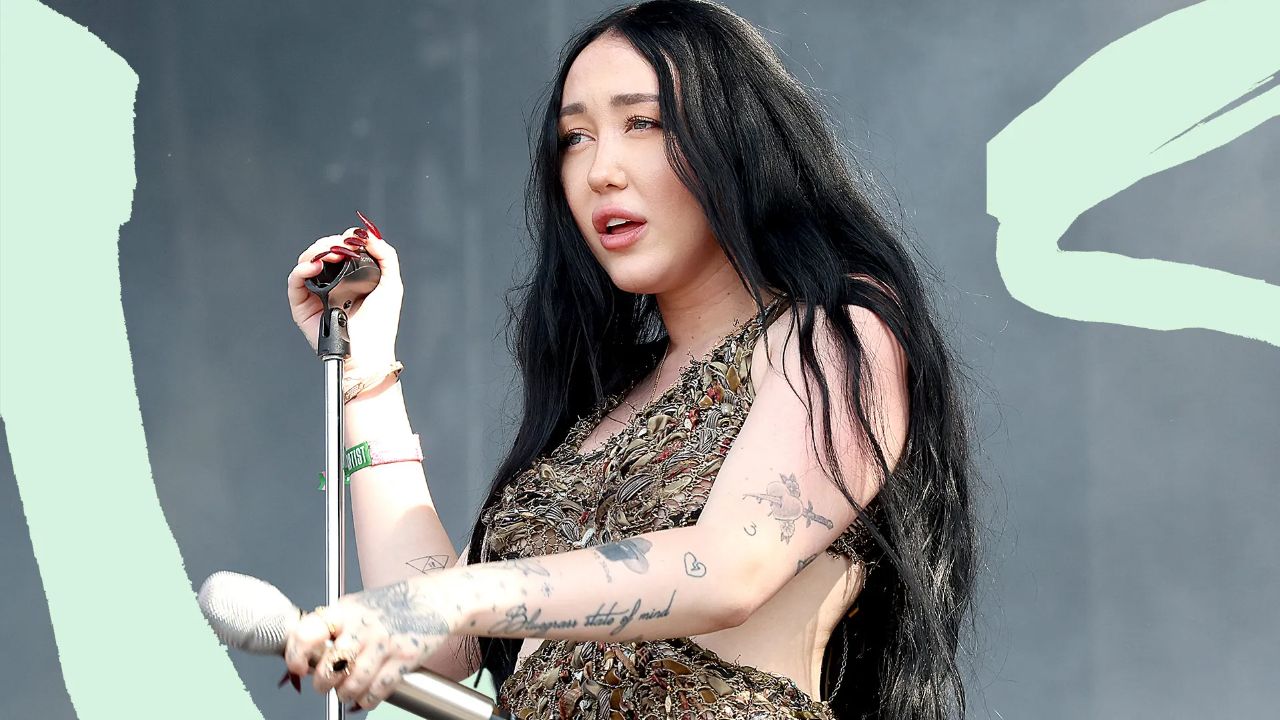 Noah Cyrus is highly suspected of having plastic surgery.
Image Source: Glamour UK
Cyrus' followers have had a field year (well, field years) watching her transformation play out in the public eye. She has changed so much in recent years that she now bears no resemblance to the person she was before. She could be a totally different person now. And I know people are going to say she just grew up and is just growing into her looks but when I say changes, I mean the changes that do not constitute natural aging. I mean the artificial enhancements, and plastic surgery, of course.
And you might think people are being too nosy with their speculations and going too far by overly scrutinizing Noah Cyrus' looks. But here's the thing. They are not really over-dissecting her appearance because the difference in her face is way too obvious. It's not subtle at all. Just look at the before and after pictures and you will see what I mean. She has so obviously had plastic surgery. The whole facial structure does not change with puberty. With her, her eyes, cheeks, nose, lips, chin, everything has changed.
What cosmetic procedures did she get to enhance her appearance? I doubt that you will ever hear it from Noah Cyrus herself so, make do with the speculations and experts' opinions. The singer allegedly has had Botox and a nose job. She also supposedly has gotten fillers injected into her cheeks and lips. She also seems to have done something to her chin. Overall, tons of plastic surgery for someone so young. According to a spokesperson of MYA Cosmetic Surgery,
I believe that Noah may have undergone the non-surgical treatment of fillers to her lips as she appears to have fuller lips compared to previous images - especially when smiling. The provider has ensured her lips still appear natural and in proportion to the patient's facial features.
Noah Cyrus Hasn't Had The Best Plastic Surgery!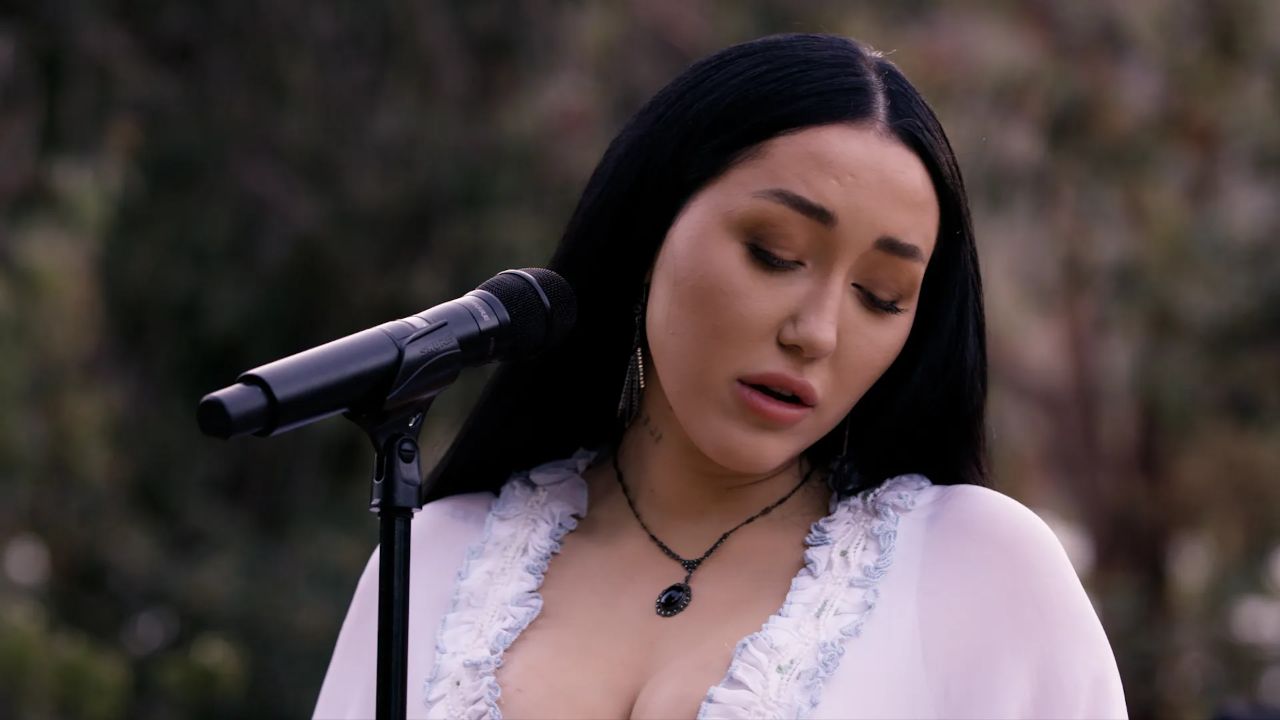 Noah Cyrus' fans do not love the end results of her plastic surgery.
Image Source: Rolling Stone
The spokesperson also claimed that Noah Cyrus appears to have had the non-surgical treatment of dermal fillers to her cheeks in order to reintroduce structure and increase the volume along her cheekbones. Well, her cheekbones are noticeably higher now and look enhanced. I can remember it not being that way. She had to have had plastic surgery to enhance her facial structure because that growth is so not natural and in some pictures, looks clown-ish. It's not about the sole facial feature, it's more about the facial harmony, people!
Anyway, as per another expert, a double board-certified plastic surgeon Dr. Vartan Mardirossian, Noah Cyrus seems to have used Botox to lift her brows and she may have opted for fat grafting and facial implants to maintain that plump and full look by increasing facial volumes in her cheeks, lips, and chin. Another plastic surgery expert named Andrew Miller claimed that Cyrus seemed to have had fillers in her cheeks and lips, and a chin implant as well.
If you ask the fans, Noah Cyrus should not have had plastic surgery because it has, in no way, improved or enhanced her appearance as well. They can see where she is coming from. I mean, she isn't a conventional beauty. She is very unique-looking and it looks as though she was unable to fit in with the Hollywood folks looking like that. Hollywood does not really appreciate anything unique. It's the same uninspired look they perpetuate.
Anyway, Noah Cyrus may have felt the need to have plastic surgery because of that reason and people feel bad about that. She should have let herself grow into her looks, they say. But it's too late now. She's already messed with her beautiful face to come back from it. Not that she would ever admit to it. Having cosmetic surgery, I mean. So far, she hasn't.