Patrick Christys has recently been flaunting his weight loss on his Instagram as he lost 4 stone in 5 months. The political analyst looks much more leaner and healthier now. 
Patrick Christys is an award-winning English freelance journalist and broadcaster who currently works as a political commentator for GB News. He also appears on Sky News, the BBC, and TalkRADIO frequently. He is frequently praised for his political analysis.
Patrick graduated from the University of Nottingham with a bachelor's degree in politics. He began working as a reporter/journalist at Trinity Mirror Group PLC after finishing his degree. He has since worked for reputable radio/news organizations such as Sky News and LOVE SPORT Radio. He was the youngest Overnight Editor in the history of both Express.co.uk and DailyStar.co.uk. He has broken several major political exclusives and successfully run a campaign for homeless military veterans.
Recently, viewers have observed that Patrick Christys has lost weight significantly and looks a lot healthier. As a result, people have been wanting to know more about his weight loss journey. Well, we've got you covered.
Previously, we checked on the weight loss stories of Julia Roberts and Freddy Dodge.
Patrick Christys Has Undergone a Weight Loss of 4 Stone in Just 5 Months!
Patrick Christys (@patrickchristys) posted a few pictures on June 26 on his Instagram and it has shocked many of his followers. Well, he flaunted his weight loss claiming he has lost 4 stone in the process. He wrote,
Thank you to everyone for raising £70k for mental health charity Mind. Two days until I dance on stage with the Dreamboys! I've upheld my end of the bargain - I'm 4 stone lighter now!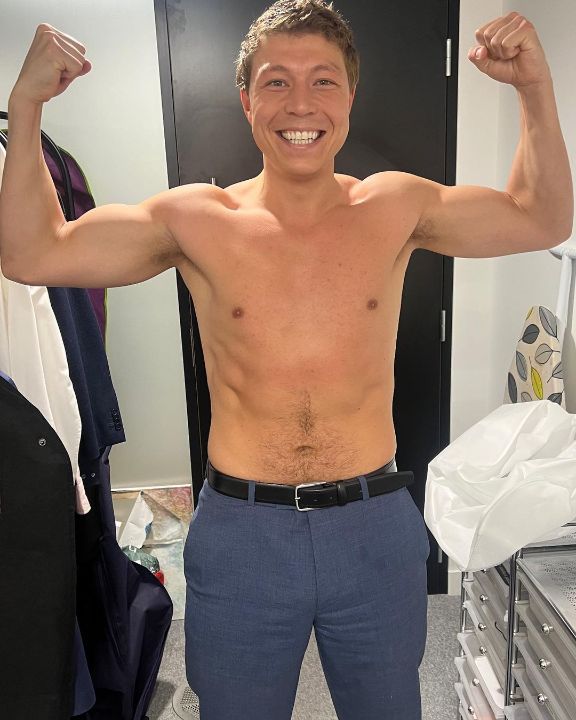 Patrick Christys lost 4 stone during his weight loss journey.
Image Source: Instagram
Two days ago, he performed on the stage alongside Dreamboys. The male Revue band even posted a video of the political journalist and praised his weight loss. According to Dreamboys, Patrick Christys worked on his body for over 5 months solely for his performance. They wrote,
Over the past 5 months Patrick has works tirelessly to get into shape losing stones and raising over £81,000 pounds in anticipation for his performance!
Patrick has clearly put on a lot of work to get into shape. He now looks a lot healthier and happier in his recent pictures. Losing 4 stone of weight is really not a joke. In case you're wondering, 4 stone equals 56 pounds. However, he has yet not revealed his secret to his weight loss.
Even though Patrick Christys has yet to share how he lost 4 stone in 5 months, we believe he worked hard in the gym and focused on his diet because his current physique suggests he has been hitting the gym a lot. It's good to see people trying to lose weight naturally. A lot of artificial ways, which are unhealthier by the way, have been introduced these days. Regardless of what the truth is, there is no denying Patrick looks more confident than ever and his weight loss could inspire many to stay fit.
Weight Loss at the Gym!
Weight loss at the gym requires a varied strategy that incorporates cardiovascular exercise, strength training, and a healthy diet. Cardiovascular workouts such as jogging, cycling, swimming, or utilizing cardio devices such as the treadmill or elliptical trainer are helpful for calorie burning and boosting cardiovascular fitness.
Strength exercise is also beneficial for weight loss since it helps increase lean muscle mass. Include resistance workouts in your program, such as weightlifting, bodyweight exercises, or weight machines. Building muscle not only improves your overall appearance but also raises your metabolic rate, allowing you to burn more calories even while resting.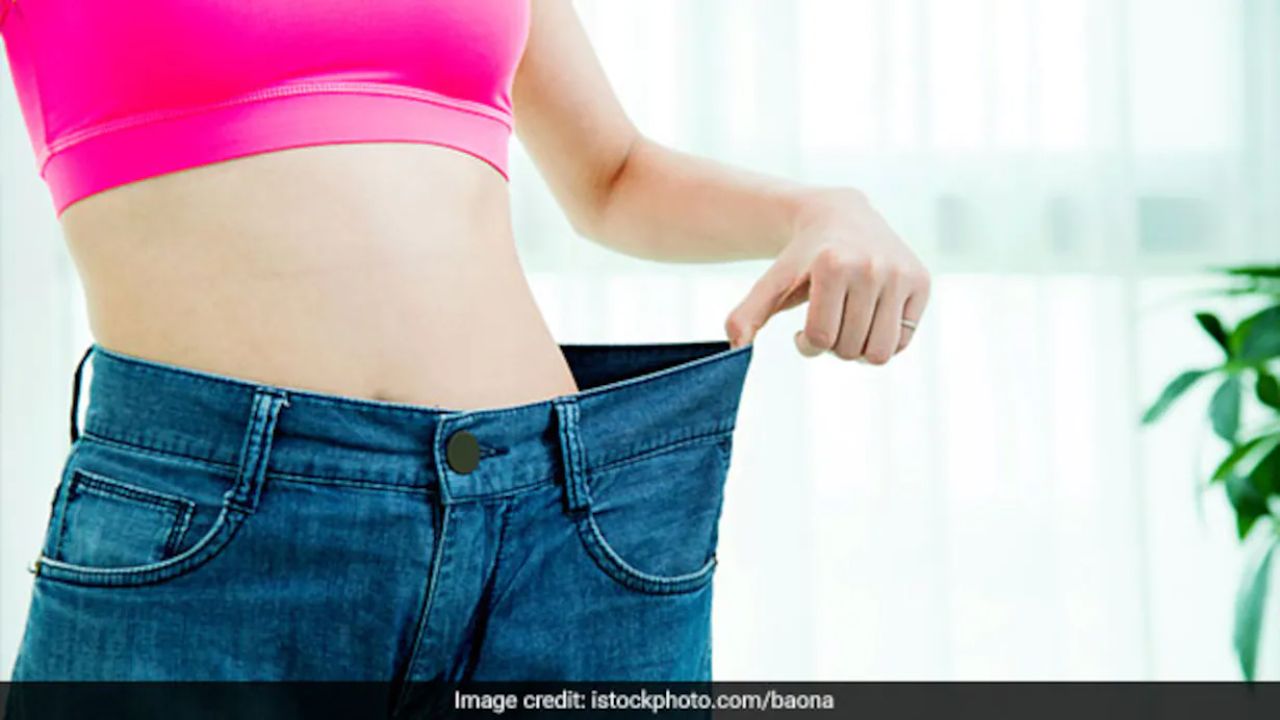 Weight loss at the gym includes cardio, strength training, and a healthy diet.
Image Source: NDTV.com
High-Intensity Interval Training (HIIT) is an excellent approach for burning more calories in less time. Short bursts of intensive activity are followed by brief rest intervals in HIIT. This sort of activity, which might include sprints, jump squats, or burpees, can assist improve cardiovascular fitness and enhance calorie expenditure.
However, it should be noted that exercise alone is insufficient for weight loss. It should be supplemented by a nutritious and well-balanced diet. Consume entire foods including lean proteins, fruits and vegetables, whole grains, and healthy fats. Stay hydrated, keep portion sizes under control, and avoid or limit sugary drinks, processed meals, and excessive snacking.