Phil Vickery's weight loss is still very jarring to observe even though it's been a long time since he lost weight. The former rugby player used to be much more buff and muscular than he is now. The difference is obvious. What's not obvious is what led to Phil Vickery's weight loss after he ended his rugby career. He has never shared the reasons behind his physical transformation.
Phil Vickery MBE DL is a very prominent figure in the rugby world and his name carries a lot of weight there. After all, he used to be the rugby union tighthead prop and member of the England squad. Not just any squad, he was one of the members of the World Cup-winning squad in 2003. And not just any member, he was the captain (though in another squad) and played in all seven matches in the tournament.
Raging Bull, as he was nicknamed, played in three Rugby World Cups (he was the captain in the 2007 tournament). He spent eleven years playing for Gloucester Rugby and then, in 2006, he joined the London side at London Wasps and stayed there until he retired. Well, Phil Vickery did not really retire, he was forced to retire from the sports because he could not continue playing with all the neck injuries he had sustained. His fans were sad to see him leave.
Maybe they are happy now to hear the news that he is going to be a part of ITV's latest sports documentary because they are going to be watching him train a team of prisoners. He is not going to actually play rugby but that's as far as we can get and fans seem excited. They are also curious to see his weight loss and how he has changed drastically from the time he had not yet retired. They want to know more about it. So, let's discuss Phil Vickery's weight loss!
Previously, we touched on the weight loss stories of Sasha Wass and Josh Mankiewicz.
Phil Vickery Rugby Weight Loss: He Looks Noticeably Slimmer Than Before!
Phil Vickery (@philvickery3) has changed a lot since the time he was forced to retire from rugby. He has undergone significant weight loss since then and now, he looks nothing like when he was active.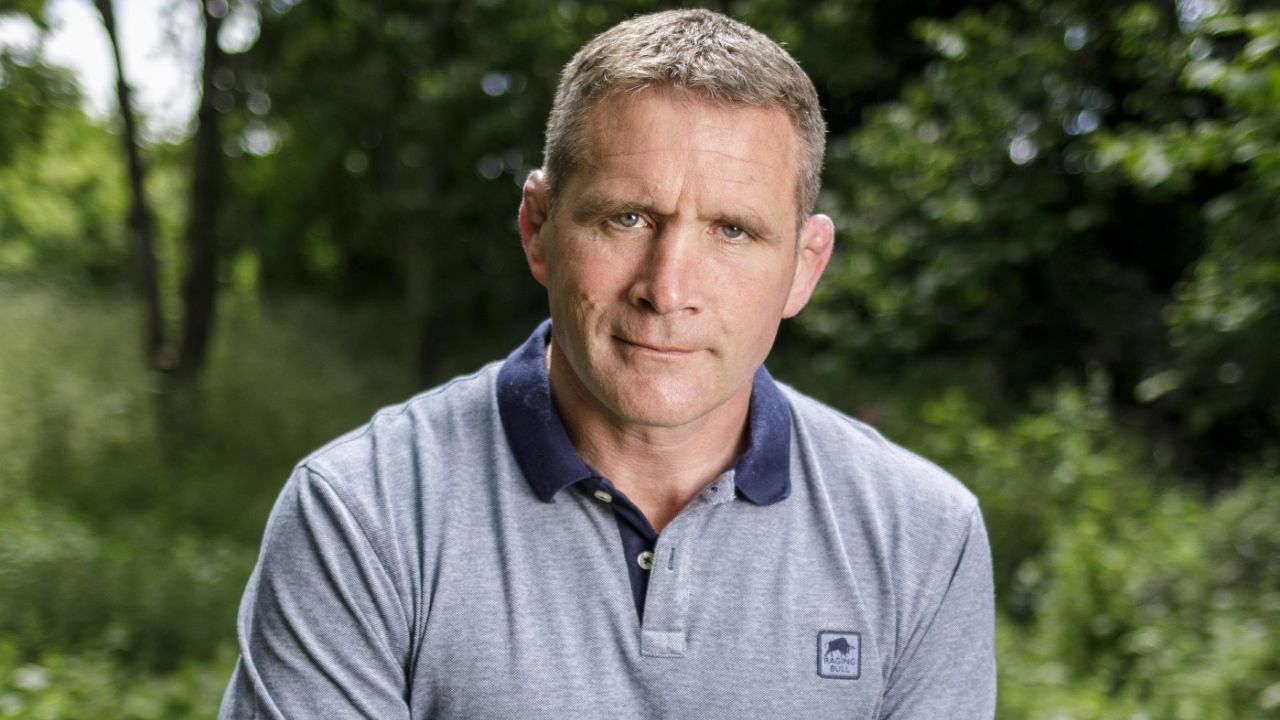 Phil Vickery has had a drastic weight loss since he retired from rugby.
Image Source: The Times
Fans of the Raging Bull, how excited are you to see him with his winning squad again? Everybody knows very well how sad you were when you had to watch him leave unceremoniously as he was unable to continue playing because of his neck injuries. Now, he has come back. Well, he's not playing rugby again, he's only training people in the sports but we will take it, won't we, because that's as far as we can get.
Phil Vickery along with Martin Johnson, Jonny Wilkinson, Lawrence Dallaglio, Jason Robinson, Will Greenwood, Ben Cohen, Mike Tindall, and Matt Dawson, the World Cup-winning squad of 2003, has participated in a unique challenge for ITV's latest sports documentary Grand Slammers. Though the premise of the documentary is very compelling and interesting, his appearance in it has managed to get as much attention to his weight loss as to the show.
The documentary follows the former Rugby World Cup winners as they attempt to build and train a team of prisoners (from HMP The Mount prison which homes one of the only remaining rugby pitches inside an adult male English prison) strong enough to compete against a formidable opposing team: the Australians. Isn't that interesting? And much more than Phil Vickery's weight loss.
Did Phil Rugby Have Weight Loss Because He Stopped Playing Rugby?
Fans think Phil Vickery lost weight because he stopped playing rugby.
Image Source: The Telegraph
But of course, his fans don't think so. Even though it's been more than a decade since he retired which was when he started to lose weight, still they can't get over his physical transformation. It's not like they don't know that he has lost weight and changed in all this time but because every single memory they have of him is from when he was actively playing rugby, they are used to seeing him that way. So, his appearance that reveals his weight loss never fails to disconcert them.
Phil Vickery used to be extremely buff and muscular when he was actively playing rugby. He had a massive frame. There's a reason why he was nicknamed 'Raging Bull.' However, now, things are different. He has changed so much since he retired. As everyone can see for themselves, he is now half the man he once was, in terms of physicality. He has lost so much weight that people can't help but talk about his weight loss.
Speaking of which, we can't exactly tell how much weight he's lost and how he did it because Phil Vickery himself has not talked about it so far. Made no references to it and gave no response to conversations surrounding it. He has maintained silence while people have continued speculating about it. Many tend to believe that he did not embark on a weight loss journey (it was not deliberate) but it just happened because he stopped playing rugby and with it, stopped training physically for that.
It's very possible that Phil Vickery is not as muscular as before because of this very reason but until he comes forward and says so himself, we cannot be entirely sure.