Razor Ruddock has undergone 7 stone of weight loss after receiving gastric sleeve surgery. He now looks completely different than before as evidenced by his recent pictures.
Neil "Razor" Ruddock is a club director at Enfield and a former professional footballer and television personality from England. From 1986 through 2003, he was a central defender and was ranked the 17th hardest footballer of all time. He made his Millwall debut at the age of 13, and he also played for Tottenham Hotspur, Southampton, Liverpool, West Ham United, Crystal Palace, Queens Park Rangers, and Swindon Town throughout his 17-year professional career.
Recently, Razor Ruddock has been in a debate due to his physical changes. The former Premier League player looks completely different in his current lean body transformation. As a result, many people have been curious to know more about his weight loss journey and also wonder about the secret behind his transformation. Well, let's get started.
You might also like the weight loss stories of Clive Mantle and Miquita Oliver.
Razor Ruddock Previously Revealed That He Underwent 7 Stone of Weight Loss by Receiving Gastric Sleeve Surgery!
Razor Ruddock (@neilrazorruddock25) has recently opened up about his astonishing weight loss after losing 7 stone, highlighting the benefits of his gastric sleeve surgery in September 2022. The 55-year-old former Premier League player told MailOnline that the surgery saved his life since his eating and drinking habits had been dangerously out of control.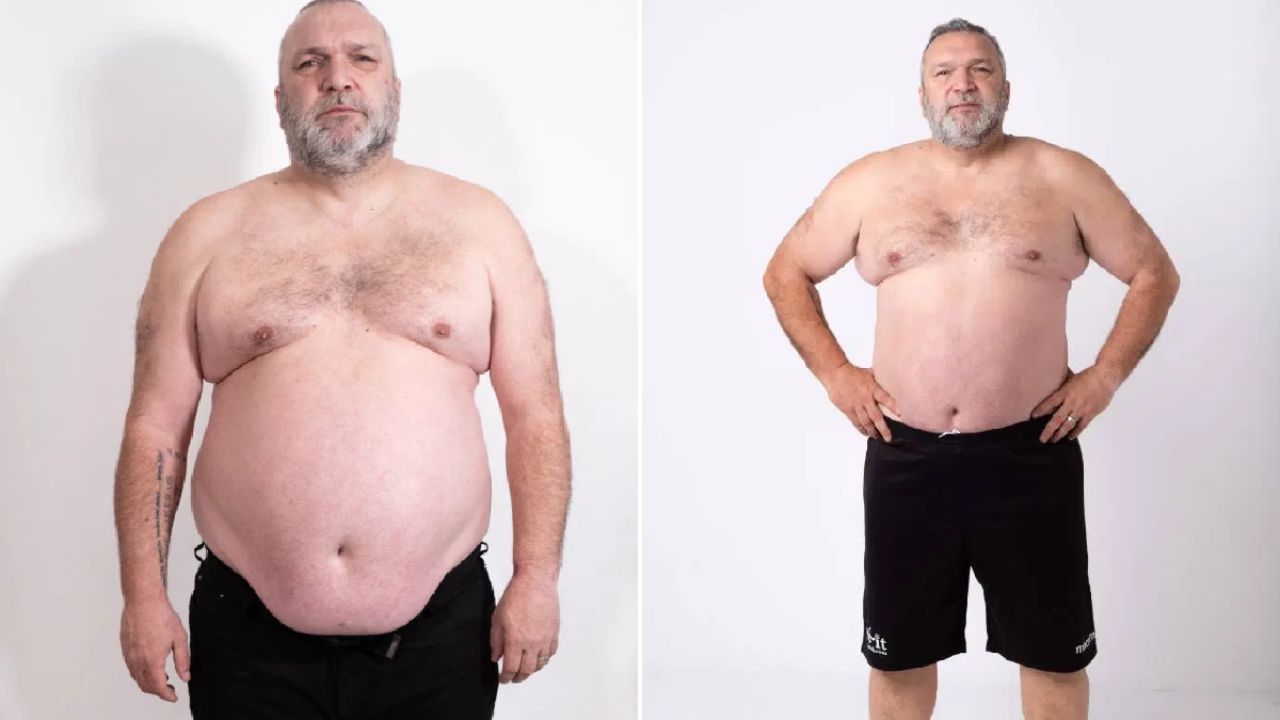 Razor Ruddock before and after weight loss.
Image Source: Metro UK
On May 22, 2023, Razor Ruddock took to Twitter to thank followers for their support during his weight loss journey, showing off his miraculous physique change pictures. Since then, he has appeared on popular television programs such as I'm A Celebrity... Get Me Out of Here!, Celebrity MasterChef, and Harry's Heroes.
Later, Razor Ruddock spoke at length about his weight loss journey on May 23, shortly after making a veiled dig at Liverpool's rivals. And, speaking on talkSPORT after Liverpool's 7-0 thrashing of Manchester United at the weekend, he stated,
It's a coincidence that I heard (reports saying) that I had lost seven stone on Sunday. Seven was a good number on Sunday! Obviously we did Harry's Heroes four years ago and I found out my heart problem, so I wanted to get fit. I got a pacemaker fitted and I was going to get fit, but then Covid hit and I became a lazy slob, sat at home listening to you lot and watching Bargain Hunt. I'm an expert on antiques now, let me tell you! I just got lazier and lazier, my health got embarrassing. I couldn't move, didn't want to go out and couldn't get anything to fit me.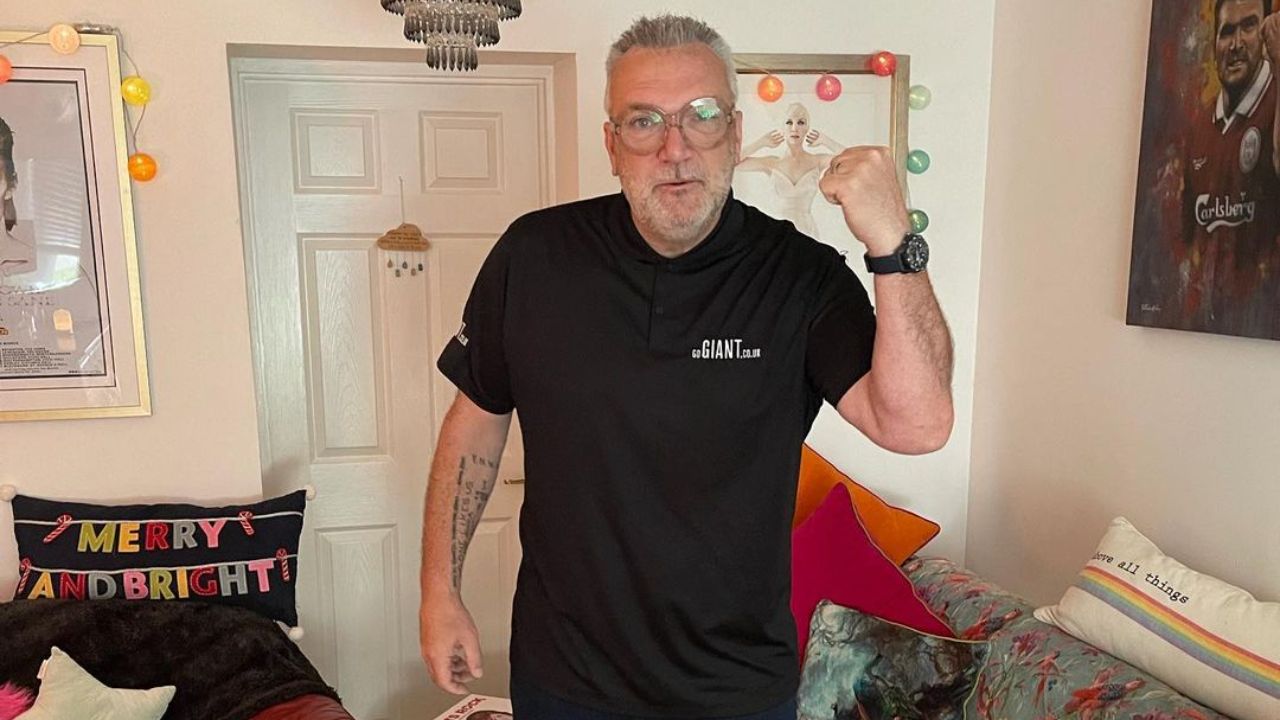 Razor Ruddock underwent gastric sleeve surgery.
Image Source: Instagram
In March, Ruddock told MailOnline exclusively that reality TV personality James Argent, who had gastric sleeve surgery in 2021 and then had a spectacular transformation, motivated him to make a shift. And recently, the former center-half once more credited Argent with inspiring him to lose seven stone, saying,
I met James Argent from The Only Way is Essex at a charity football match..He'd had the gastric sleeve operation and lost about 13 or 14 stone. So I thought, that's it. I've got to do something now, get this under control. I went to the doctor with bad ankles, bad knees. He told me to get in the gym but I was saying "I can't, my ankles and knees are too bad". Get on the bike, I can't. Swim, I can't, everything hurts.
However, as soon as he continued to lose weight, he could get in the gym. He also stated that he could do what the doctors and physios were telling him because he can run around now. He can get on a bike. He can walk up hills and play golf without the buggy. But the most important thing is that His head is now in the best place. Ruddock then added,
 I called it bad, sad, glad, mad syndrome. If I was mad, I'd have a drink and eat. If I was glad and happy, I'd drink and eat. So whatever emotion I had, my excuse was to eat and drink to get me out of that emotion. And the next day I'd feel bad so what did I do? Eat and drink again. It was a cycle and a routine I couldn't get out of, but now I'm out of it, I'm perfect.