Rollie Pollie from Baddie South recently underwent a BBL to shape her body the way she wanted it to be. When the reality star announced that she would be getting the surgery and documenting it on the Zeus network, fans expressed outrage against the network for not considering the result of the surgery. They insisted that Rollie Pollie should have weight loss surgery first before having BBL as it was highly dangerous for people with high BMI. However, so far, she seems fine.
It really took everyone by surprise when Rollie Pollie from Baddies South announced that she was going to get a BBL surgery and document the whole process with the Zeus network. Fans were shocked by this decision of the reality star to go under the knife because she really doesn't seem ready for a risky operation like BBL when she is overweight. Some of them even urged her not to go through with this. But she wants to be shapely and nothing's going to stop her. In fact, Rollie already had BBL surgery and so far, seems to be doing fine.
Also, check out the plastic surgery stories of Tracy Pollan and Janelle Monae.
Rollie Pollie's BBL Surgery: Fans Want Her to Start with Weight Loss Surgery!
Rollie Pollie from Baddies South decided to get a BBL surgery to get in shape and document her journey with the Zeus network.
Rollie said via TikTok video that she is getting a BBL and she seemed very prepared for all of it. She said that she could handle the pain and it also looked as though she was aware of the recovery process.
I'm getting a BBL. I'm getting a fat transfer. I had a C-section and I'm not worried about the pain 'cause I can handle that. All I gotta do is literally take my pills and get my a*s and motherf*cking do what I do, then sit down and rest probably for an hour a day so I can move around, make sure my legs are moving around, so I don't get blood clots.
Not all fans have been as supportive as she would have liked, but her 'baby' was and she gave him a shout-out for giving her the rundown of the surgery as he had one not too long ago.
You know, shout out to my baby, you know we was just on a phone for a while and he was giving me the rundown cause he just, you know, had surgery not too long ago, and shout out to my baby, he was really really helping me out with a lot of things. Yes, I'm about to get my BBL.
Rollie Pollie wants to shape her body herself in the way she prefers it. Even if she is big, she wants to make sure that she is shapely, shaped like a pear.
This is my last day. Not my...Tomorrow's my last day being a big girl. I'mma be a big girl but I'mma be a shapely big girl, y'll know like, I've always wanted this shape, and it's basically like a pear bigger like a pear shape BBW. So, it's like small at the top, big at the bottom, that's it. And umm, I'm gonna make sure that I take care of myself and get my drainage.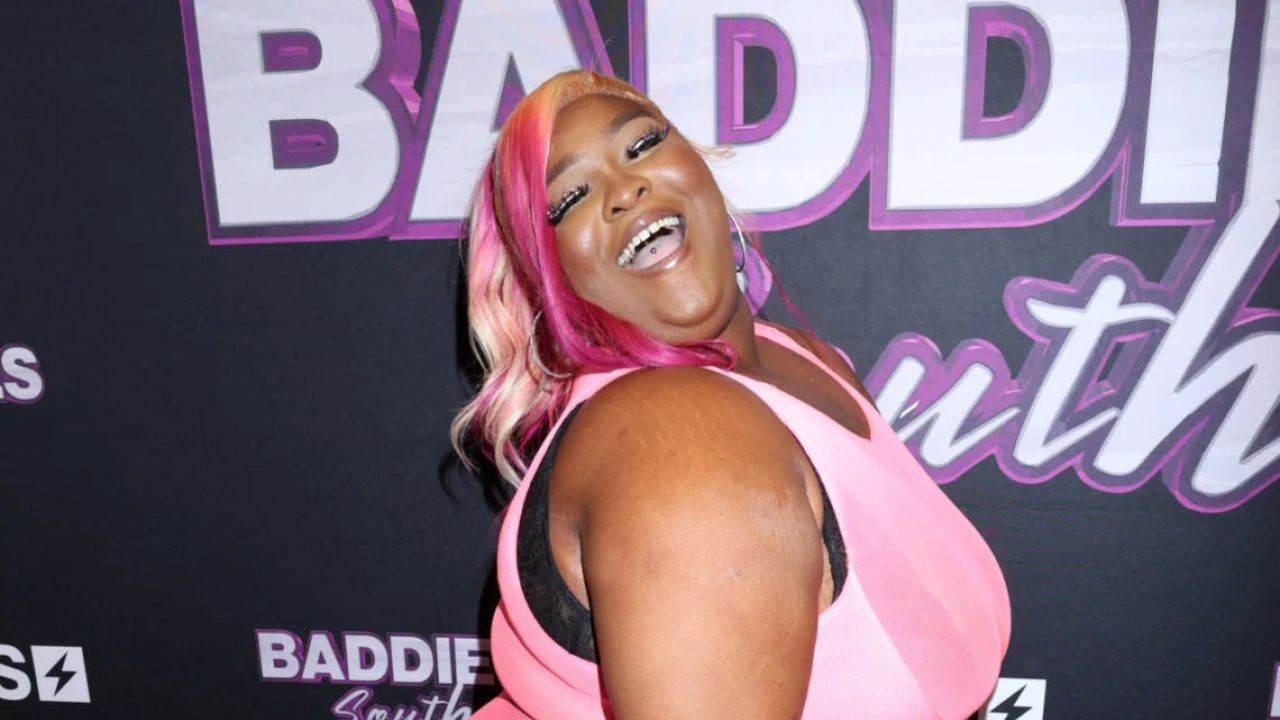 Rollie from Baddies South has undergone a BBL to shape her body.
Image Source: Reality Titbit
So, Rollie Pollie is getting the body she wants and good for her that she is doing what she wants but many fans are worried that BBL surgery might not be the way to go on about that. I mean, they love her. They had fallen in love with the Baddies South star for her wild humor and the fact that she didn't care what others thought about her. But this abrupt decision of her to get BBL seemed too wild and like it was taken because she had taken fat-shaming (what others had been saying about her) to her heart, which left her fans reeling.
Fans never saw something drastic like this coming because Rollie Pollie had said in a recent interview that she wasn't phased by other girls or their bodies which they took to mean that she was fine with her body and weren't expecting that she would be getting surgery to alter her body, much less a BBL surgery. She always was going on about how much she loved her body and all that. Now that she decided to change it, they were sad that she couldn't hold out the body-shaming and gave in to the insecurities that had started to creep on her.
Some of them expressed outrage against the Zeus network for choosing to document Rollie Pollie's BBL surgery for ratings and not considering the outcome of the surgery which they believe might endanger her life. The Baddie South viewers were horrified that some surgeon even green-flagged the BBL process for someone with such a high BMI. They insisted that she needed to lose the weight first and then proceed with whatever shaping of her body she wanted to do.
BBL surgery, many Reddit users said, was highly dangerous to obese people because of the risks of bleeding, fat embolism, and infection. And they were seriously worried that Rollie Pollie was going to Goal Plastic Surgery because it's the clinic that's known for doing BBL on black obese women at a low price and botching up most of the cases. It all seemed very unethical on their part.
Many viewers were of thought that Rollie Pollie should have had weight loss surgery instead of BBL if she wanted to change her body. She should have lost some weight first to change her body shape with BBL is what they are saying. Some of them even accused of her opting for the latter because she wanted the 'quick fix' and didn't want to put in the effort needed to have other surgeries.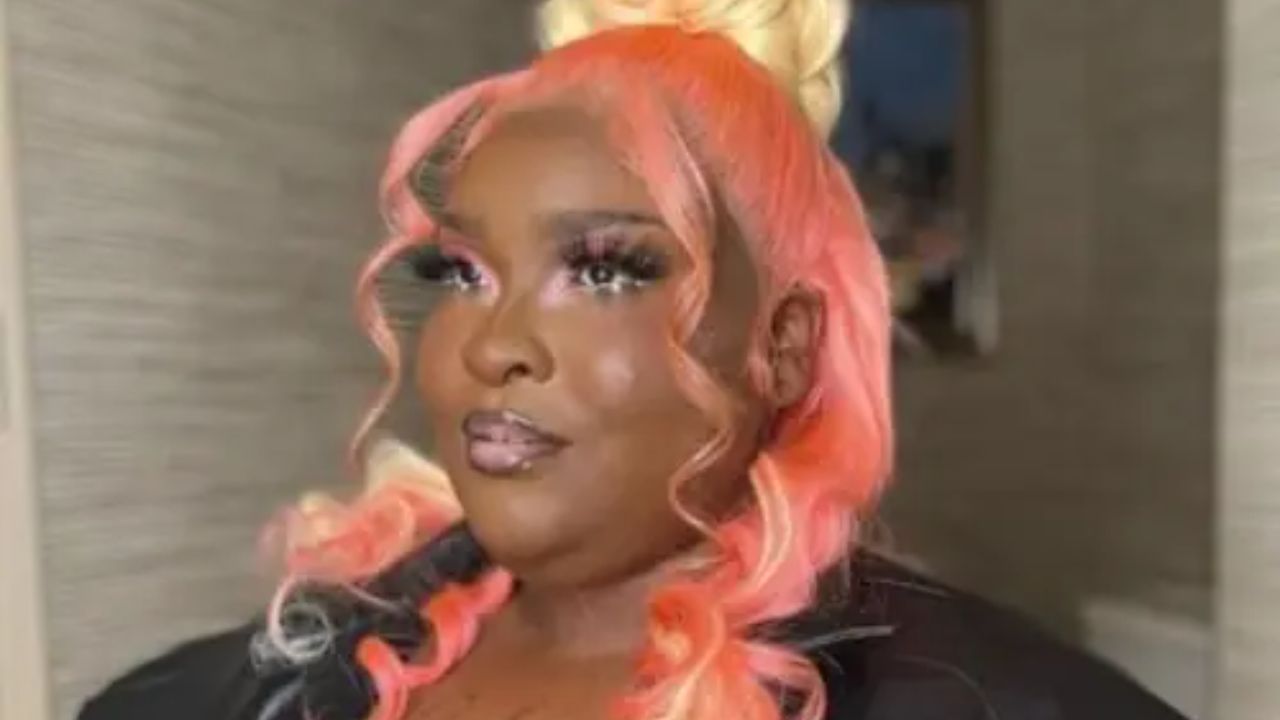 Rollie Pollie does not want to have weight loss surgery so, she opted to get BBL.
Image Source: Parle Magazine
However, Rollie Pollie was having none of it. She hopped on Instagram live to explain her decision to get a BBL and call out people for suggesting that she have weight loss surgery.
Why you gotta worried about me? Why the f*ck gotta you worried about me getting what the f*ck I'm getting? Bitch, I don't wanna be like you. I don't wanna go get the gastric bypass, I don't wanna go get a sleeve, I don't wanna do none of that. I had all f*cking...I had too many chances to get that. I don't want it. I want my body to be the shape how the f*ck I want to. Girls are getting me together and in the next six months, I'll be getting a tummy tuck.
The Baddies South cast also opened up about how she wanted to be in control of what shape she would be after the surgery which would not be possible if she had anything other than BBL. Rollie Pollie was afraid that she might not get the results she was hoping for with weight loss surgeries like gastric bypass and sleeve.
I don't wanna get too emotional right now because a lot of people don't know why I'm actually getting my surgeries and why I want it so fast and why I'm not going with the gastric sleeve. First of all, I'm not going with the gastric sleeve because I want to be able to contour my body how I want it to look. And I don't know how my body looks small. I haven't been small since I was 11. So, it's like what if I get the gastric sleeve and I get too small and then I be depressed? You know!
Rollie Pollie also opened up about her health problems and told people to stop bashing her for her decision to get BBL.
But the only reason why I'm doing this surgery is because I went to the doctor and this was way before...I was diagnosed with heart disease in my bloodstream and it was true to the fact that it was sitting in my body, just sitting there and it wasn't going away. People don't really know that sh*t that I go through like I'm so tired, I feel like I'm so tired of explaining myself to people. If y'll gon' support somebody, really f*cking support somebody, don't bash me for what the f*k I do like I'm trying not to cry. But I be going through so much with my f*cking health. My heart is healthy, my blood is healthy, everything is healthy. Don't stress, girls.
By now, Rollie Pollie's already had BBL surgery and so far, she seems to be fine. If you want to follow the whole procedure, tune in to the Zeus network.