People wonder if Ruben Studdard underwent weight loss surgery as he has lost a significant amount of weight over the years. While we don't know how much he weighs now, we know he was 450 pounds at his peak. Additionally, the American Idol winner claims he worked out with a trainer three times per week and added two self-guided workouts to his routine. Also, he credits his life-altering experience to his vegan diet, emphasizing that he does not consume any animal-derived products.
The extraordinary American singer/actor Ruben Studdard has left an indelible mark on the music industry. He has captivated audiences with his soul-stirring melodies and passionate performances. He has also ventured into television and stage work, demonstrating his versatility as an artist. His musical journey has been nothing short of awe-inspiring.
Recently, people are more interested in his fluctuating weight than his music. Studdard was known for his heavy physique but he has now managed to shed a lot of weight in recent years. As a result, people are curious to know if he had weight loss surgery to lose weight. Well, here is what we know so far.
Previously, we discussed the weight loss efforts of Martha Stewart and Lady Gaga.
Ruben Studdard Doesn't Appear to Have Undergone Weight Loss Surgery: He Attributes His Life-Changing Experience to His Vegan Diet and Workout Routine!
Ruben Studdard (@realrubenstuddard) has lost a significant amount of weight over the years leading fans to speculate if he had a weight loss surgery. However, he has not publicly disclosed undergoing any surgery to lose weight. While he benefited from his time at the Biggest Loser ranch in 2013, where he was able to focus solely on weight loss with the help of physical trainers, nutritious food, and financial incentives, it is important to understand that surgery is not a quick fix, but rather a multifaceted process.
The American singer was one of the heaviest contestants in the series. He was also diagnosed with Type 2 diabetes. The singer also 39 pounds during his time on the ranch and went on to lose additional 104 pounds afterward, but he admitted that the 4 weeks on the ranch were 10 times harder than he anticipated as well as mentally challenging. Although he didn't make it to the end of the season, Ruben was better because of his time on the show.
This is not the first time Ruben Studdard has lost weight. He weighed over 450 pounds when he first captured the nation's attention on American Idol in 2003 with his velvety voice. Studdard admits that he had never felt troubled by his appearance, despite his weight.
Ruben Studdard before and after weight loss surgery.
Image Source: Clubsclown
Following his victory on American Idol Studdard took proactive steps to improve his health and embarked on a weight loss journey. His motivation for making the change stemmed from his family's history of diabetes and high blood pressure.
Ruben Studdard joined Duke Diet and Fitness Center, where he successfully lost 70 pounds. The fitness center played a significant role in Ruben's weight loss journey by teaching him how to alter his eating habits. He made a decision to adopt a vegetarian diet just two weeks after completing the program. As he was not entirely unfamiliar with the gym environment because he is a former football player.
The second season American Idol winner dedicated three sessions per week workout with a trainer and added two additional self-guided workouts to his routine. He attributes his life-changing experience to his vegan diet, emphasizing that he avoids consuming any animal-derived products. He assumes healthy food options are available nationwide because it simply requires a bit of effort to locate them.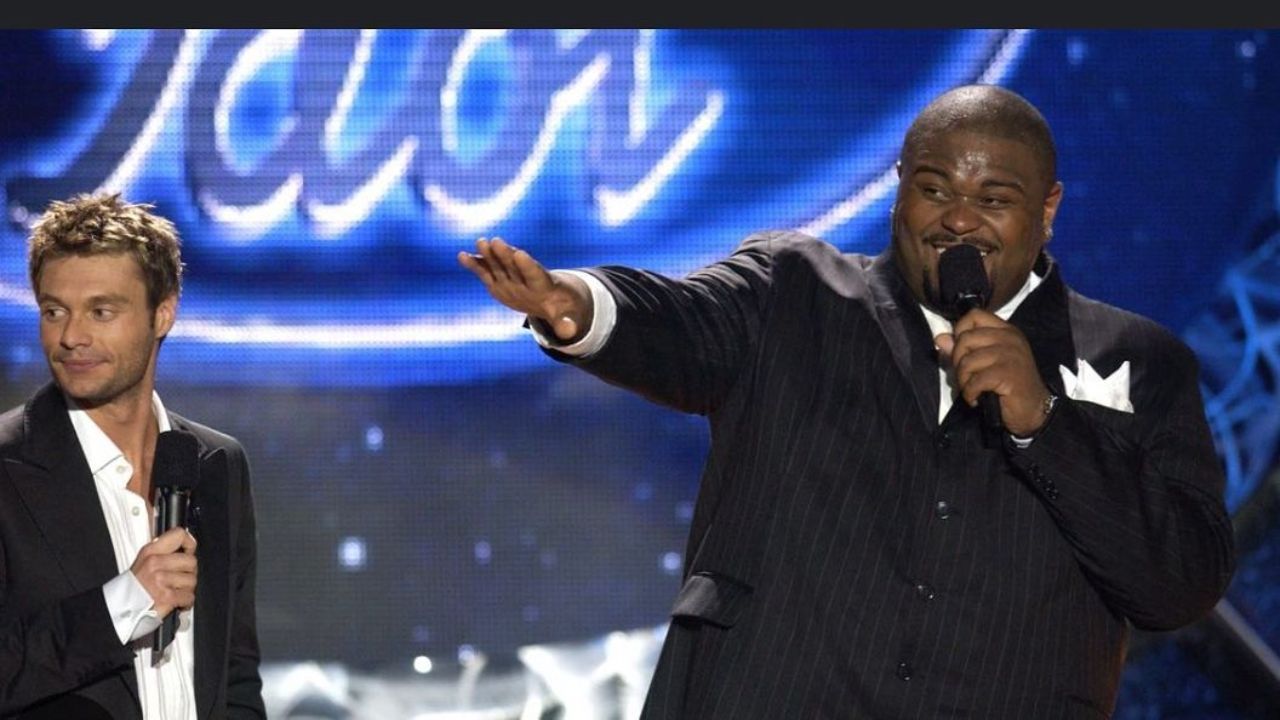 Ruben Studdard weighed over 450 pounds when he appeared on American Idol in 2003.
Image Source: Instagram
The 44-year-old musician and his wife follow a vegetarian diet, actively seeking out establishments that cater to their dietary preferences. Moreover, they prioritize leading a healthy lifestyle, aiming to set a positive example for their children. By making conscious choices about their nutrition and engaging in regular exercise, they strive to create an environment conducive to overall well-being.
As a result, we can say that Ruben Studdoard didn't have weight loss surgery to lose weight instead he followed a vegan diet and workout routine. He credits the Duke Diet and Fitness Centre with teaching him to change his eating habits. While we're not sure how much he weighs now, we hope that Ruben Studdard is living his healthiest life and keeping his diabetes under control.