SSSniperWolf had a very nasally voice and used to sniffle time and again before getting plastic surgery. On April 2017, she received a septoplasty to get her septum fixed. She now has a clear voice and does not sniffle at all. Additionally, we believe she has received lip fillers as well in order to increase the volume of her lips.
Alia Marie "Lia" Shelesh, who goes by the name SSSniperWolf on the Internet, is a Turkish-American YouTuber and actress who is well-known for her reaction videos, commentary, DIY videos, vlogs, and gaming videos. While she has over 5 million followers on Instagram, she has over 33 million subscribers on YouTube.
Early in 2011, she launched her YouTube career by posting brief vlogs on a channel named sexysexysniper. The channel gathered 50,000 members, but two years later, on January 19, 2013, she created a new channel and removed the old one sometime in the middle of 2013, probably due to the name. The name of her new channel, SSSniperWolf, is a reference to Sniper Wolf, one of the key antagonists and bosses in Metal Gear Solid, her favorite video game as a kid.
If you've watched a single SSSniperWolf's video in the last 4/5 years, you might have noticed her face does not look natural at all. Of course, she has received plastic surgery. And we've found many people have been curious to know what she looked like before plastic surgery. Well, we've got you covered.
Have a look at the plastic surgery stories of Josh Hartnett and Juno Temple.
Before Plastic Surgery: Sssniperwolf Had a Nasally Voice and Used to Sniffle a Lot While Talking Before Getting a Septoplasty!
There is no denying that many people praise SSSniperWolf's (@sssniperwolf) appearance regardless of what she posts on her YouTube channel. There aren't many people who are popular but as beautiful as her on the YouTube community. However, it's also true that her face does not look natural. Well, there's nothing to speculate about because she has been open about receiving plastic surgery since Day 1. And if you wish how she looked before, we got your back.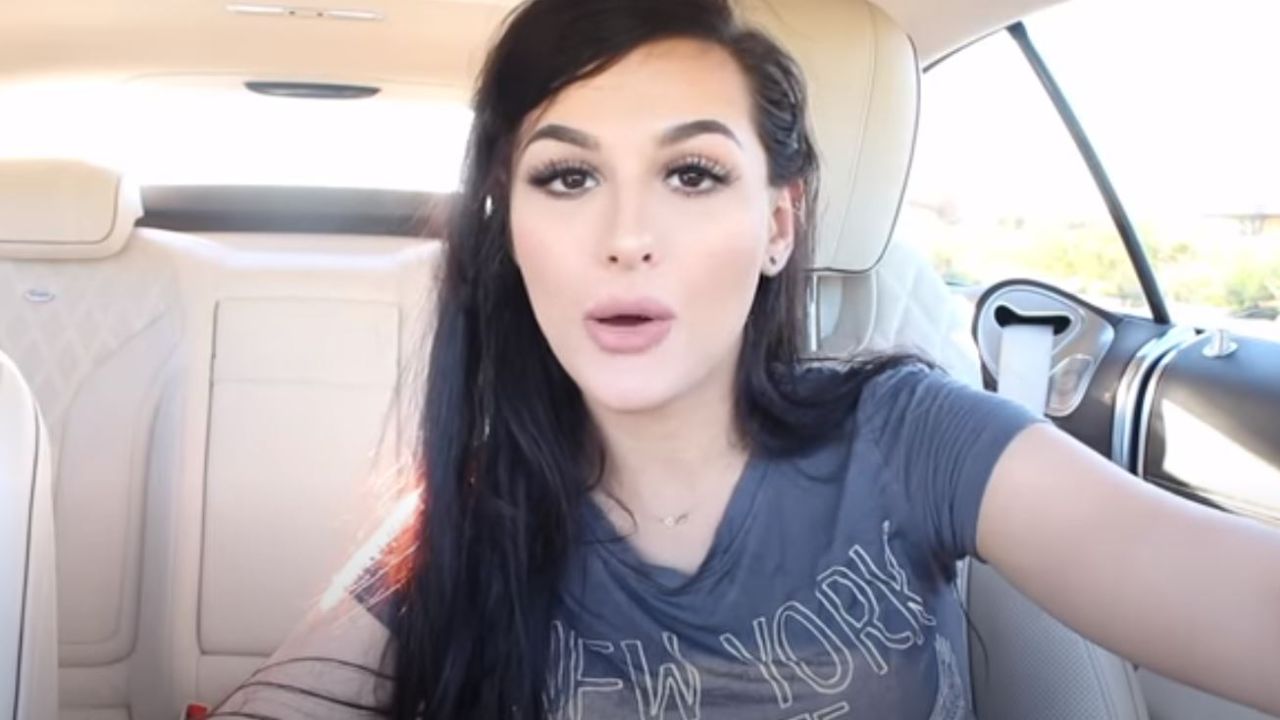 SSSniperWolf before plastic surgery.
Image Source: YouTube (@sssniperwolf)
On 19 March 2017, she posted a video of over 10 minutes about receiving plastic surgery. She clarified everything in the video, from why she was about to receive surgery to what she was going to get done. She had booked a date for her surgery for April of the same year.
If you watch any videos of SSSniperWolf before her surgery, you can clearly notice her voice was different from what it is now. And people always asked why she had such a nasally voice. Well, she revealed that she felt like her nose was always stuffed since her childhood. She even couldn't breathe fully out of her nose. Since she used to always sniffle while speaking, a lot of people even used to ask her if she was crying or upset. After visiting a lot of doctors during her childhood, she later found that she had a deviated septum.
A deviated septum is a disorder in which the septum, a thin bone and cartilage wall that divides the nostrils, is out of place or crooked. This misalignment may prevent the natural movement of air through the nasal passages, causing a number of symptoms including nasal congestion, breathing difficulties, snoring, frequent sinus infections, and headaches.
SSSniperWolf also revealed that she took a lot of time before coming to the decision of getting plastic surgery as she was terrified. Even though she had no problem with how her nose looked before the surgery, she made the decision as she didn't want to deal with the nasal voice and sniffling problem forever. We too believe her nose looked normal.
In the same video, she always clarified that the surgery she was about to get is not a nose job or rhinoplasty. It was septoplasty. This procedure is done to fix your two nostrils (septum).
SSSniperWolf after plastic surgery.
Image Source: Instagram
As of now, there is no doubt that SSSniperWolf's voice has been fixed and she no longer sniffles while talking. While her nose does not look natural at all, she still looks flawless and gets a lot of praise for her appearance.
Sssniperwolf Might Have Received Lip Fillers as Well!
In addition to septoplasty, we believe SSSniperWolf has received lip fillers as well. When you compare her before and after pictures, you can clearly see the difference in her lips. She has more volume in her lips these days.
However, she has neither accepted nor denied the rumor yet. We will surely get back to you as soon as we get any updates about her possible other plastic surgery procedures.