Stephanie Davis has openly admitted to undergoing plastic surgery procedures like a boob job and liposuction on her arms and belly. According to her, her body image was changed since having her five-year-old son, Caben, from a prior relationship.
Stephanie Ann Davis is an English actress who began her career with minor roles in British television shows before competing in the BBC talent show Over the Rainbow in 2010. She was later cast in the Channel 4 soap serial Hollyoaks, playing Sinead O'Connor from 2010 to 2015, and then again from 2018 to 2019.
Furthermore, she finished second in the seventeenth series of Celebrity Big Brother in 2016. Later, she was cast as Courtney Vance in the ITV serial series Coronation Street in May 2023
Previously, Stephanie Davis stated that she was going to treat herself to some plastic surgery for her birthday. The former Hollyoaks actress turned 29 at the time and planned to celebrate by going to Istanbul for surgery. Well, here is everything about her transformation.
Would you also like to check out the plastic surgery stories of Jennifer Grey and Hassie Harrison?
Stephanie Davis Has Openly Admitted to Receiving Plastic Surgery Procedures Including a Boob Job and Liposuction!
Stephanie Davis (@stephaniedavis88) previously showed off the results of her plastic surgery treatment, claiming that she now feels sexier than she did before. At the time, the 30-year-old actress was flying to Turkey with her boyfriend, Joseph Mckalroy to undergo the two surgeries after experiencing body changes as a result of pregnancy.
Stephanie Davis before and after plastic surgery.
Image Source: Daily Record
According to her, she had a three-hour operation at the Clinic Centre in Istanbul to increase her confidence, which included a boob job as well as liposuction on her arms and belly. The Celebrity Big Brother star went from an A to a DD and stated, "I love them. I keep staring at them in the mirror. I feel so womanly, I feel sexier."
Stephanie Davis later discussed it in an interview with New!, as reported by OK!, explaining that her body image has changed since having her five-year-old son Caben from a prior relationship. Her A-size breasts swelled to an E during breastfeeding and then returned to an A, with her stating that her breasts had deflated. She explained,
They were so saggy [...] I think every mum can relate to that. [...] I couldn't wear nice tops in summer because I didn't want to show how flat-chested I was.
The actress confesses to being self-conscious about her body and feeling repelled by it. She also admitted that she couldn't let herself go, even in the presence of her partner Joe. She even recounted how it affected her sex life, telling the publication,  "I'd be lying there, and I'd want to cover up or put a T-shirt on." Likely, she admitted that she felt ashamed of her physique and that it made her avoid having sex.
During that interview, Stephanie Davis also explained the reason for the liposuction, claiming that since having Caben, the area in the center of her stomach that had extended wouldn't go back. She also had surgery done on her arms since she had bingo wings, and she stated she hadn't intended on getting veneers on the trip but decided, "Why not while I'm here?"
Furthermore, Stephanie stated that she wished for a fresher smile and felt that it was part of the strain that comes with being an actor. However, she later admitted she was really scared about the latest surgery, but Joe held her hand the entire time. She described him as amazing and that he had taken care of her. She added that she won't get anything else done just yet, because she's put her body through a lot recently, though the actor hasn't ruled out future treatments.
Have a Look at Stephanie Davis' Career!
Talking about Stephanie Davis's career, she began acting at the age of seven, playing Gretl von Trapp in the Liverpool Empire Theatre's performance of The Sound of Music. A year later, she portrayed Little Nell in Her Benny, and two years later, at the age of ten, she earned the title role in the stage production of Annie.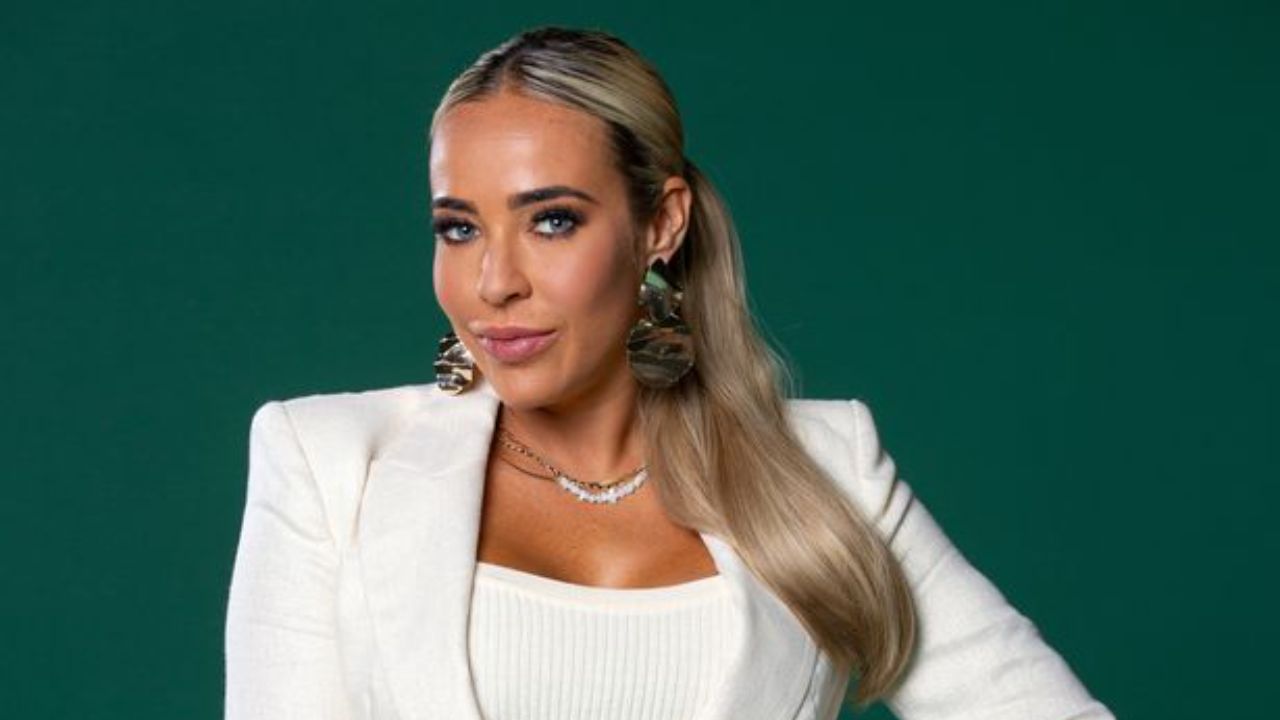 Stephanie Davis began her acting career at the age of seven. 
Image Source: Coronation Street Blog
She later started her television career with guest appearances in The Outsiders, Doctors, Parents of the Band, and Holby City. She then appeared on Over the Rainbow in 2010, a talent contest looking for an actress to play Dorothy Gale in Andrew Lloyd Webber's production of The Wizard of Oz. She made it to the seventh episode before being voted out after a sing-off against Stephanie Fearon.
Following her participation in Over the Rainbow, Davis was cast as Sinead O'Connor in Hollyoaks, making her on-screen debut on September 1, 2010. Her contract was officially terminated on July 16, 2015. Her representative verified that she was sacked from the job because she was unfit for work when she arrived on site. She later confirmed her return to Hollyoaks as Sinead in May 2018, over three years after being fired. And on May 16, 2023, she joins the cast of Coronation Street as Courtney Vance, a romantic interest for established character Aadi Alahan (Adam Hussain).