As of 2023, Swae Lee is in a serious relationship with his girlfriend, Victoria Kristine, with whom he recently had a son. The couple previously announced the news of their baby through Instagram. However, they have yet to become husband and wife. Additionally, he also shares custody of his daughter with his ex-girlfriend, Alina Martins. Yes, you read it right. The 29-year-old rapper is the father of 2 kids.
Khalif Malik Ibn Shaman Brown aka Swae Lee, an American singer, songwriter, and rapper, is one half of the hip hop duo, Rae Sremmurd, with his brother Slim Jxmmi. He achieved success as a member of Rae Sremmurd with the singles No Flex Zone, No Type, and Black Beatles, the latter of which topped the Billboard Hot 100 chart.
Since working with artists like Madonna, Ellie Goulding, Anitta, French Montana, and Post Malone, Swae Lee has developed a reputation for his melodies and hooks. His vocal prowess has led some of his peers and critics to refer to him as the songbird of our generation. In addition, Lee describes himself as a singer rather than a rapper.
Recently, Swae Lee was seen on Instagram posting pictures of himself with a baby on the side. Since the pictures were posted, many of his followers have claimed that the baby might be his own. But who is her mother? So, if you are curious to learn more about his love affair and wonder if the rapper has a wife/girlfriend in 2023, here is everything you need to know.
Also, check out the relationship status of Simon Callow and Tony Lockett
Swae Lee's Girlfriend in 2023: The 29-Year-Old Rapper Is Currently in a Relationship With Victoria Kristine, With Whom He Recently Had a Son!
As of 2023, Swae Lee (@swaelee) is currently in a relationship with his long-term girlfriend, Victoria Kristine. The couple recently had a son together, the same baby who was seen on his Instagram post. Even though they have yet to become husband and wife, the couple seems to have been together for a long time and enjoys each other company. However, there isn't much information about Lee's girlfriend at the moment, but we do know about Kristine's social media post before announcing the news of their first child.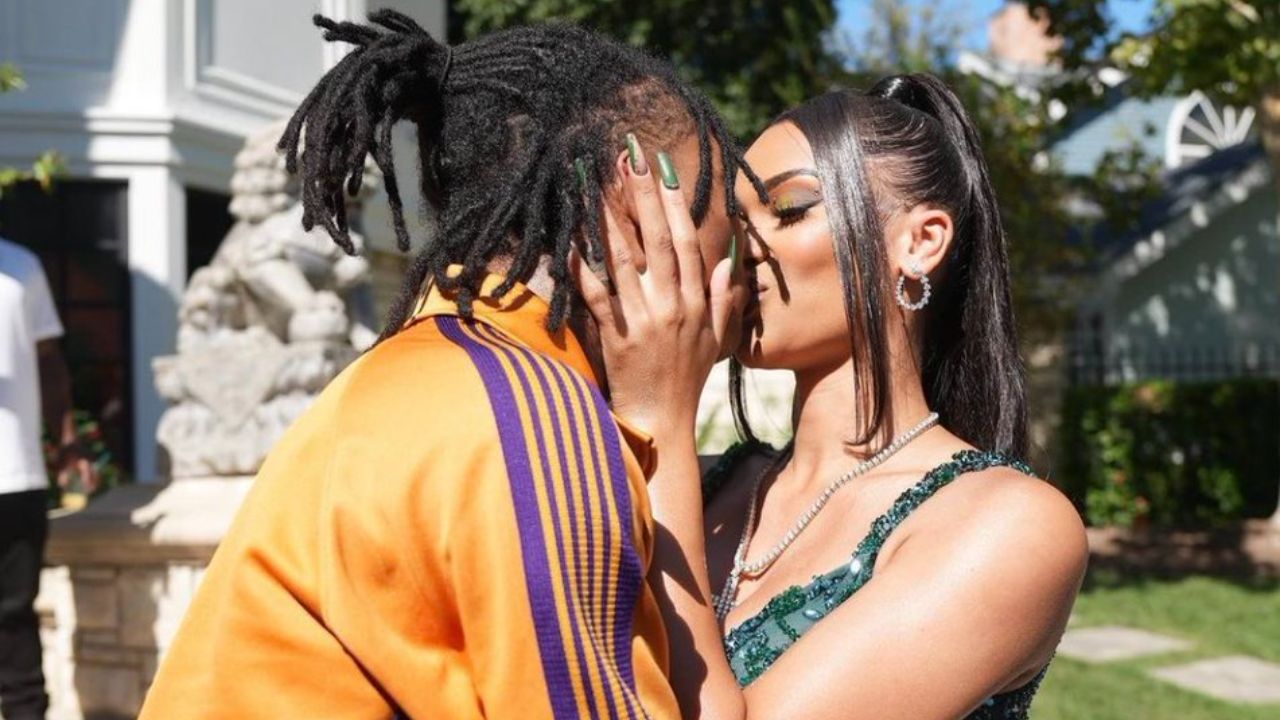 Swae Lee and his girlfriend, Victoria Kristine.
Source: Twitter
Victoria Kristine announced the news of her pregnancy on her Instagram page on August 30, 2022, alongside photos from the baby shower. The nursery was decorated with a safari theme, and Baby Brown — real name Khalif Brown — appeared in several photos. She captioned the photo, "Our little wild one is on the way." Likely, Kristine also confirmed the couple's pregnancy by writing "SON OTW @swaelee" on her Instagram (currently deactivated) Stories, before displaying a new Land Rover gifted by her "baby daddy" for the occasion.
However, this is not the first time that Swae Lee has become a father. That's right, the rapper has a beautiful daughter named Angel with his ex-girlfriend Alina Martins (@alinemartinsam), a Brazilian model who has been in the fashion industry for a long time. She walked the runways of Paris, Milan, Shanghai, and Los Angeles. Likely, she is also seen fully supporting and promoting brands through her various social media accounts, including Instagram.
The couple was happy and doing a very good thing in their life together. However, their relationship couldn't last for too long, and later decided to split up. The Rae Sremmurd rapper later submitted a petition for joint custody to a Los Angeles court in July. Currently, Lee is reportedly paying child support to Martins, who claims she has incurred $15,000 in expenses, rent, and prenatal care. Previously, Lee's lawyer Samantha Spector told TMZ,
Swae takes his role as a father very seriously. He's absolutely committed to sharing parenting responsibilities to give his daughter a healthy and loving upbringing.
According to TMZ, Swae's desire for a genuine relationship with his daughter—one that includes sleeping at his house and spending a lot of time with her—is the reason he is taking the matter to court.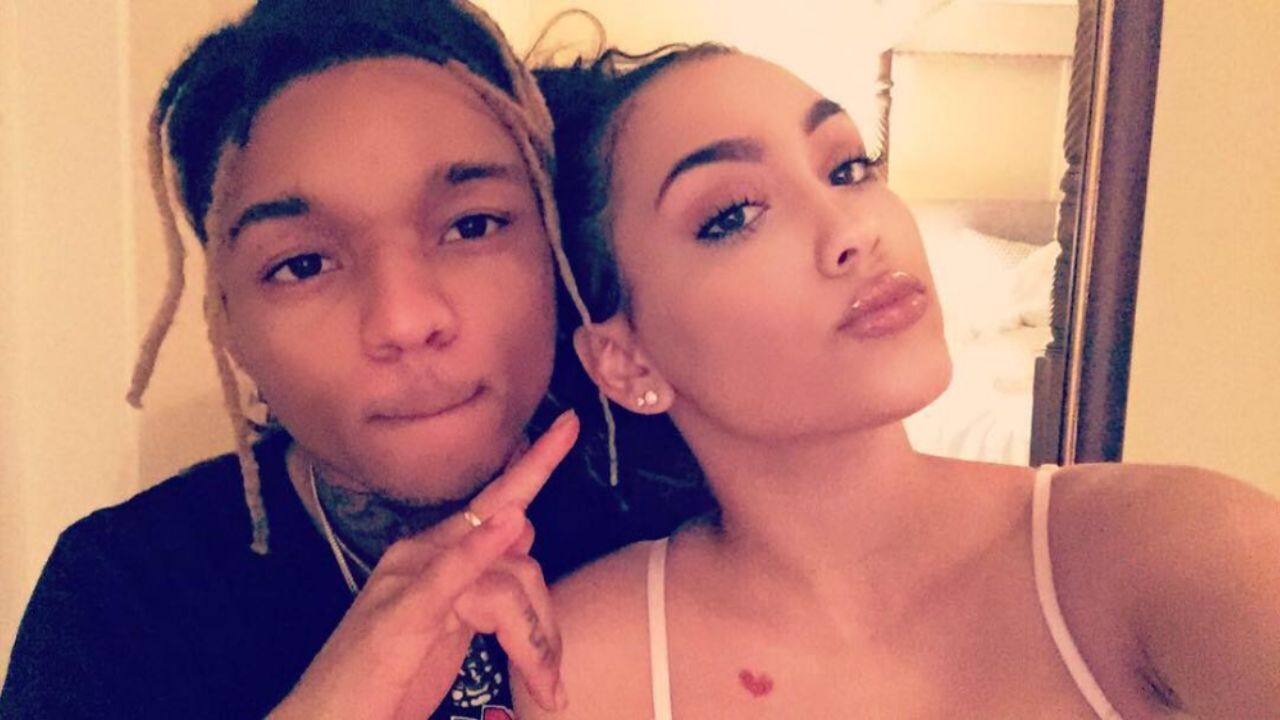 Swae Lee with his ex-girlfriend, Marliesia Ortiz.
Source: IDCrawl
In addition to Victoria and Alina, Swae Lee previously dated Instagram model Marliesia Ortiz (@marlie). However, they did have on-and-off relationships. Their romance was the talk of the town. They usually had massive brawls including when Ortiz was arrested in August 2019 for hitting the rapper. Likely, she also offered a $20,000 reward to anyone who could kill him on video. However, she later stated that she was angry and that it was meaningless. Additionally, she told Lee's mother in January 2020 that she was expecting a child and that the baby would be named Lee. However, Ortiz clarified that it was false news.