Everything you need to know about Netflix's Things Heard & Seen filming location. Was it filmed in Hudson Valley, New York? Details of Saginaw college, Red Hook, Willems, and Chosen.
Things Heard & Seen was shot at numerous filming locations in the Hudson Valley. This supernatural thriller takes place in 1980 in the fictional place called Chosen, New York. Larry Smith's camerawork is as stunning as the artwork depicted in the film.
The plot, which is rich in symbolism, extends past a portrait of a troubled couple. Dark mysteries, mystical artworks, and a paranormal presence are all apparent in the film.
The movie begins with Catherine Clare (Amanda Seyfried) abandoning Manhattan for a peaceful life with her husband, George (James Norton), in a suburban farmhouse.
Things Heard & Seen Filming Location - Was the Netflix Film Shot in Hudson Valley, New York?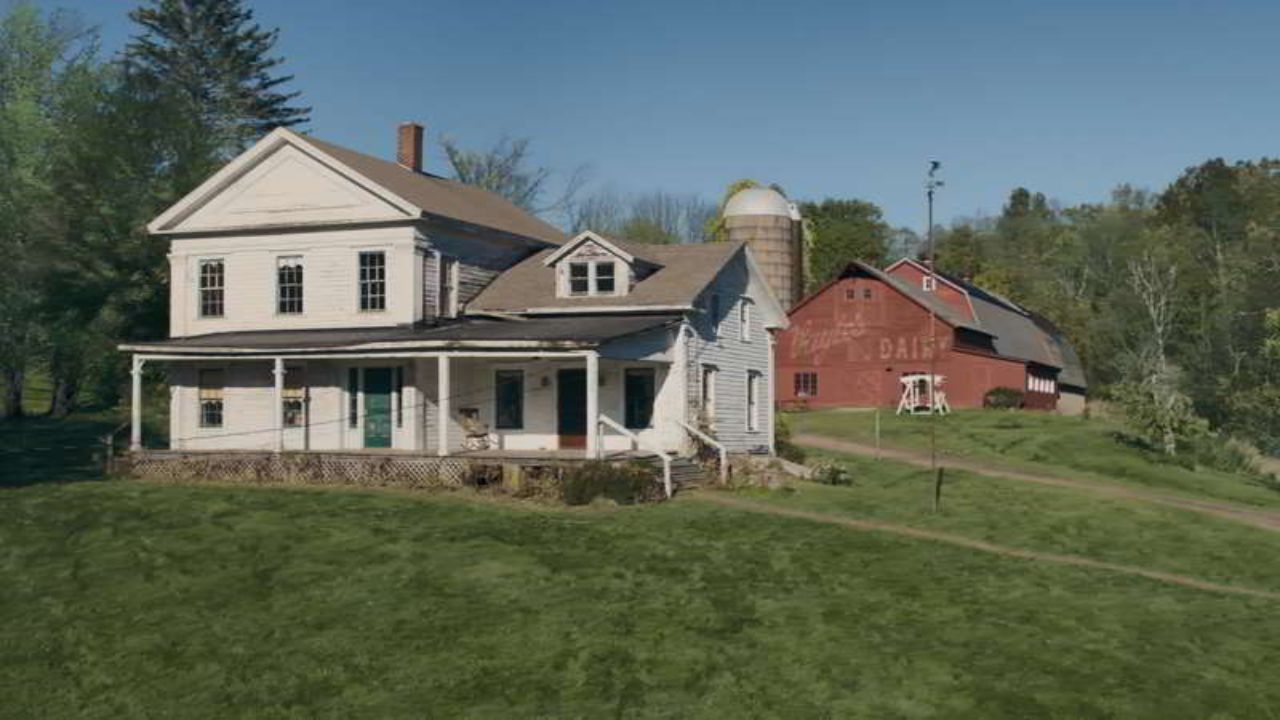 The filming location of Things Heard & Seen is Hudson Valley, New York.
Image Source: Atlas of Wonders
Despite the fact that movie theaters around the world have closed since 2020, new movies have made their way into Netflix with insane speed.
Things Heard & Seen, Netflix's latest horror feature, debuted on the streaming platform on 29th April, and it's swiftly established in the movie that the incidents on our screens occur at Hudson Valley, New York.
But what is the precise filming location of Things Heard & Seen, and did the newest horror project of the streaming giants genuinely use any Hudson Valley sites?
The intriguing movie that hit the streaming platform on 29th April 2021 recounts the story of Catherine and George Claire, a married pair who move from Manhattan to a tiny town in the Hudson Valley as George kickstarts his new career.
The movie, based on the Elizabeth Brundage novel All Things Cease to Appear (2016), makes it obvious soon after the pair's arrival that their relationship isn't as healthy as they had hoped, and things get worse when their house's dark and ghostly history is revealed.
Many who value realism would be happy to learn that Things Heard & Seen is shot in the same filming location as the movie claims. Having said this, although it was set in Hudson Valley, the area around Chosen and Saginaw College, where George begins his new career, are both made up.
According to Lohud, production on the project started in October 2019 and took place in more than 20 locations in the Hudson Valley.
The production staff set up filming location sites and used a recording studio at Tech City, on the previously IBM base, in the city of Kingston in Ulster County, New York.
The filming also happened in Red Hook, Rhinebeck, Millerton, Pine Plains, and Palenville, with famous sites such as Tivoli's Red Church and Red Hood's historic library making appearances.
The precise filming location of the house, though, is anybody's guess. This is due to the fact that the venue is currently owned by a local resident who lent it out for shooting.
The team battled to find an appropriate ranch house to act as the central spot during the location exploration period. However, according to Lohud, one of the directors Shari Springer Berman disclosed:
Someone said, I know somebody on the school board and they have a house.
Springer Berman stated the house was a no-brainer after entering it. She explained,
We wound up shooting at their house, and then it turned out his wife was part of the historical society.
Things Heard & Seen is currently streaming on Netflix.
What is 'Things Heard & Seen' on Netflix About?
Amanda Seyfried failed to land an Oscar at the 93rd Academy Awards on 26th April 2021, but she is still thriving as the lead star in one of the most talked-about horror movies on Netflix right now titled Things Heard & Seen.
Written and helmed by Shari Springer Berman and Robert Pulcini, the movie is adapted from Elizabeth Brundage's 2016 thriller/mystery/fiction/suspense novel All Things Cease to Appear.
The film depicts the tale of a young art history professor called George (James Norton) and his artist wife Catherine (Amanda Seyfried) who transfer to a small town in upstate New York after George receives a teaching job at a teensy local college.
Catherine notices something strange about the old farmhouse they've moved into instantly, but she'll soon learn the spirits of previous wives are the least of her concerns.
The Netflix film is an insane trip through art, passion, and loyalty that is partly romantic subplots and part horror story.
Things Heard & Seen premiered on Netflix on 29th April 2021.
Visit House&Whips for more interesting filming location details of your favorite movies.