Tony Lockett's weight loss has been the talking point about him for some years ever since he came out looking like a shadow of his former self when he was recruited to be a specialist coach for the Swans' forwards in 2017. The AFL legend said that he lost about 30 kilograms after he started to undereat or not eat at all and stayed off beer. Fans were shocked by Tony Lockett's weight loss and wondered if he became skinny because he was sick and had some illness.
Tony Lockett is considered one of the greatest full forwards and players in the history of the Australian Football League (AFL). The former Australian rules footballer played for the St Kilda Football Club and Sydney Swans. He was legendary and had an astonishing sports career. He was inducted into the Australian Football Hall of Fame in 2006 and rightfully upgraded to Legend status in 2015.
He happened to be one to break Gordon Coventry's record of kicking the most goals he kept for 62 years. He became the most prolific goalkicker in VFL/AFL history eventually finishing with 1360 goals from 281 games. He also became the first full forward to be awarded the Brownlow Medal in 1987. He also won the Coleman Medal four times. But let's talk about his weight loss.
He has gotten incredibly skinny since the time he used to play. His drastic transformation has got fans all worried about his health because they think that he might be sick or have some kind of illness. So, they want to know how he lost weight and if it was all him or if it just happened because he was unwell. Like I said, let's talk about Tony Lockett's weight loss!
Also, check out the weight loss stories of Chris Christie and Juno Temple.
Tony Lockett's Weight Loss: He Looks Very Thin and Sick; Fans Want to Know What's Wrong With Him and How He Lost Weight!
Tony Lockett underwent a drastic weight loss of about 30 kilograms in 2017 and he seems to have maintained that.
Tony Lockett who is known for being a recluse surprised everyone when he made a rare public appearance to celebrate St Kilda's 150th anniversary. The rarity of the event coupled with his appearance created a strong buzz about it. And though he usually keeps a low profile, he became the most talked about. First, people were stunned. Then, they were shocked to see his weight loss. He had gotten incredibly thin. He looked so skinny that his fans wondered if it was because he was sick or had any illness.
Tony Lockett got his fans worried about him who were all like what's wrong with him? Well, nothing really. The AFL Hall of Fame Legend has been that way for years. Don't you remember when he himself shared details about his weight loss about five years ago? He looked incredibly skinny back then as well - the same as now. That's a lot different than how he used to look when he was playing. But he has been that way for years.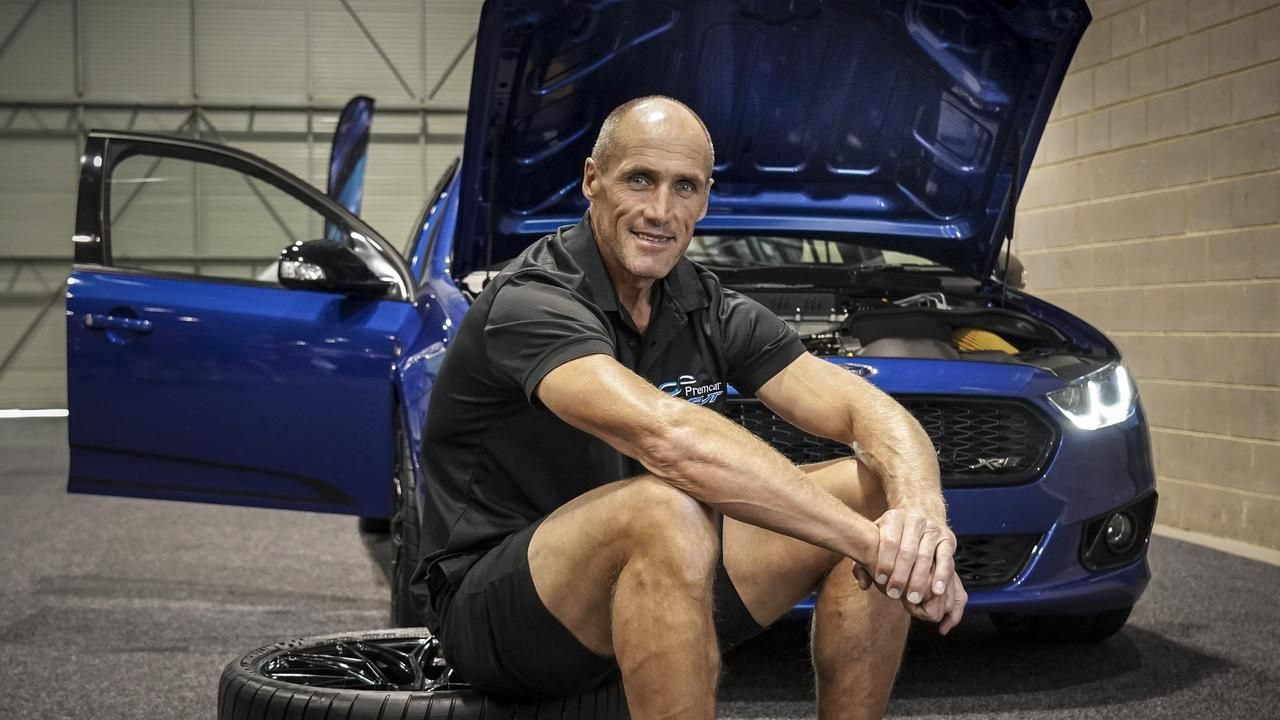 Tony Lockett underwent a drastic weight loss in 2017 and dropped down to 97 kilos from 125 kilos.
Image Source: The Mercury
In 2017, when he was recruited by the Swans to work as a specialist coach with the team's forwards, it was Tony Lockett's talking point. People didn't care that the former full forward would be working closely with the Swans' forwards. They just couldn't get over how thin and some even said sick he looked. And in an exclusive interview on The AFL Footy Show, he shared that he had trimmed down from 125 kilograms to 97.
I was about 124 kilos I reckon when I decided enough's enough so I jumped on the scales, I was 124, 125. I thought that's enough incentive to get something done here. There's no eating basically. There's only one way you lose weight and that's not eat at all. I've been off the frothies (beer) too.
Now, do you remember? Tony Lockett underwent that drastic weight loss that quickly became the source of worried for his fans who were concerned if his being thin had anything to do with some illness. However, they need not have worried because it was a conscious decision on his part. He had decided to lose weight because he didn't want to be 124 kilos and when he did it really well, losing weight. He underate and he even gave up the frothies.
Tony Lockett's weight loss was so eye-catching that it even hijacked the event when he was inducted into the Sport Australia Hall of Fame in Melbourne. The Sydney champion said that the induction was an 'incredible honor' and may have wanted to talk more about it but people only wanted to know about his weight. They were just focused on how the greatest goalkicker in the game's history looked like a shadow of his former self in his big moment.
Tony Lockett got fans wondering if he was sick or had some kind of illness with his weight loss.
Image Source: Fox Sports
Fans were all over social media making comments about his weight loss. One wrote that they didn't recognize him in his slimmed-down version from his playing days and the other wrote, "There's only one Tony Lockett...even less of him now." He used to be well over 100 kilograms when he played and he packed on even more weight following his retirement in 2002 only to come out of his hiding years later as that incredibly skinny man.
But can you really blame him for wanting to lose weight? Tony Lockett's weight was a talking point throughout his illustrious career, which was marked by bags of goals, injuries, suspensions, and more goals. In 1993, when Swans took on the Saints, someone released a pig onto the Sydney Cricket Ground with Lockett's renowned no.4 and Plugger (his nickname) written on its side. Don't be surprised by his weight loss. He was not even excused for being unable to maintain his weight because of his chronic asthma.