Grab all the details of the American comedy horror-thriller movie Freaky which is directed by Christopher Landon. 
Freaky is an American horror-comedy movie that was directed by Christopher Landon. Unlike any other serial killer movie - the storyline of the movie follows Kathryn Newton alongside, Vince Vaughn as Blissfield Butcher.
In the movie, the series killer aka Vince's body gets swapped with one of his victims Kathryn while trying to slaughter her. And then the fun begins but we'll not be spoiling many stories ahead but will be discussing the movie filming locati0n as most of the viewers seems to be curious.
Where is the 2020 Freaky Filming Location?
The 2020 movie Freaky filming location was filmed in Duluth and Alpharetta, Georgia, USA. And in the movie, we see a high school which to be more precise is Denmark High School located at 645 Mullinax Rd, Alpharetta.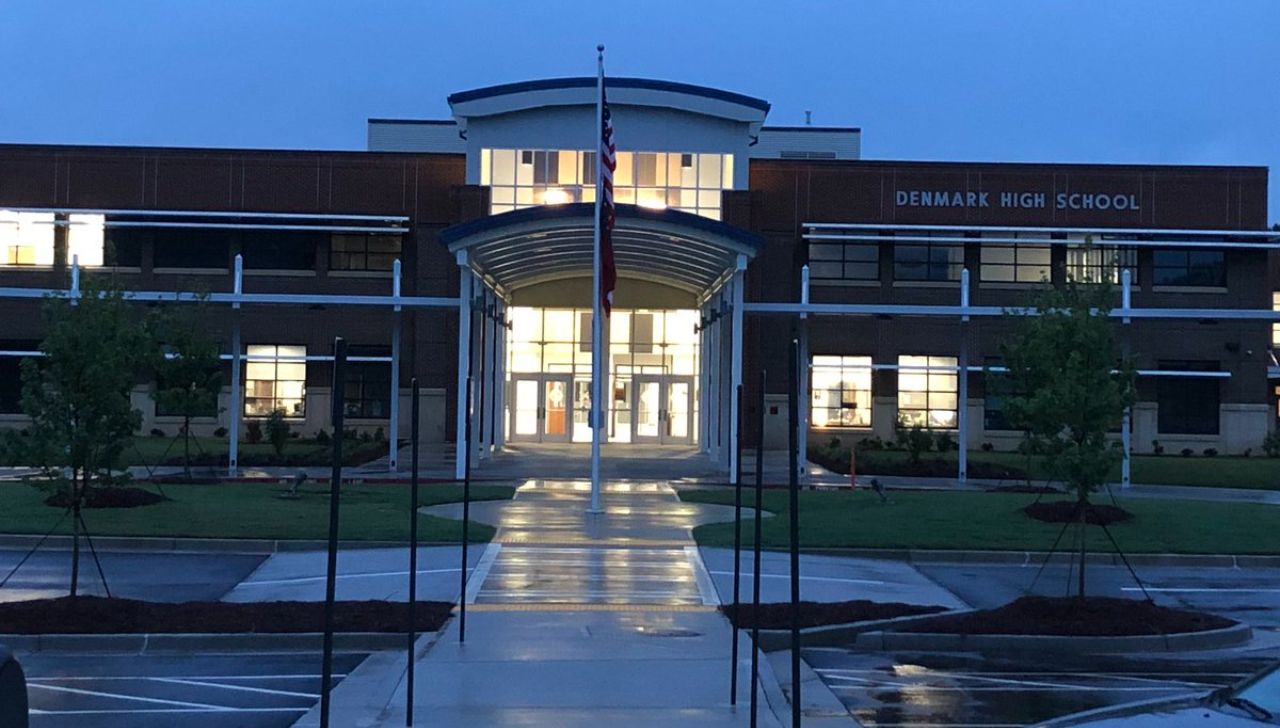 Snippet of Denmark High School.
Image Source: HFL
Talking about all the filming locations, the movie was filmed in Alpharetta, Beauty Master Duluth, Covington Square, Denmark High School, Ring Rd NW, Tandy Key Ln NW, and Satellite Blvd NW.
You May Like: Disney High School: The Musical Shooting Location – Where was It Filmed?
We hope you enjoyed reading this article, for more Filming Location articles make sure to bookmark House & Whips.