David Wain has so obviously had a nose job and he has admitted to it numerous times. In fact, the comedian has often made jokes about his rhinoplasty. David Wain said that he had to get a nose job at 14 to fix his deviated septum but when it didn't help his breathing, he had another surgery at 24.
David Wain got his start in the entertainment scene when he began his career as a member of the sketch comedy troupe The State. They got their own TV show on MTV and he directed many of the sketches for it. He later went on to direct as well as co-write six feature films including Wet Hot American Summer, The Ten, Role Models, Wanderlust, and They Came Together.
He also played small roles in most of the films and TV series he produced or directed. He did a voice role as The Warden on the 2008–2014 Adult Swim animated series Superjail!, and he also provided the voices for Courtney Wheeler and Grover Fischoeder on Bob's Burgers since 2012. He is very funny as well as infamous for his nose job. His nose never goes unmentioned when it comes to him. It's fascinating to see the interest that people take in such a dull topic. Let's discuss David Wain's nose job!
Previously, we touched on the plastic surgery stories of Jo O'Meara and  John Corbett.
David Wain's Nose Job: He Had To Fix His Deviated Septum!
David Wain's fans love discussing his nose job.
Image Source: The Hollywood Reporter
Everyone and their mother knows that David Wain (@davidwain) has had a nose job because he has not just admitted to it several times but also made jokes about it. But still, people can't stop bringing it up and talking about it whenever it comes to him. One might expect that confirmation of plastic surgery would put an end to all the speculations and discussions because there would be nothing to talk about. But they are wrong to expect that because the comedian's rhinoplasty and nose never goes undiscussed.
There's nothing to talk about David Wain's nose job. He had a very large nose when he was younger and after he got rhinoplasty, it no longer looked the same. It had been altered to appear much smaller than before. Where his nose used to be much wider along the bridge as well as base, after the plastic surgery, he had thinned the bridge and narrowed his nostrils as well. There's nothing interesting about it, less so because the Stella creator has always confirmed getting the procedure (he's even tweeted about it) but it is still talked about a bit too much.
However, one thing to note about David Wain's rhinoplasty is he did not have that done for aesthetic reasons. Well, at least he said so. The Wet Hot American Summer director said that he got a nose job for medical issues. Apparently, he couldn't breathe properly which is the reason why he had to get surgery to fix that. The change in the appearance of his nose just happened to happen. It was not intentional, at least not on his part. That's what he said.
People love to bring David Wain's nose job a lot and they have. In response to that, he has addressed his plastic surgery numerous times. He may have thought that staying silent about it would make his rhinoplasty more 'mysterious' which would lead to people talking about it more. That could be why he confirmed that he had the plastic surgery. Every time he talks about it, he stresses that he had the surgery to fix the deviated septum.
David Wain On His Nose Job: He Had Breathing Issues!
In a Reddit AMA, when David Wain was asked about his nose job, he wrote in response,
Had to get surgery to fix deviated septum age 14 - my mom said "while you're in there, why not fix up your nose!?" I didn't realize there was something wrong with it. But my mom and HER mom had their noses done so I thought it was just something people do. They changed the look of it quite drastically but didn't help my breathing which was the point. So I had another surgery at age 24 - but that one was just internal. Fascinating story right?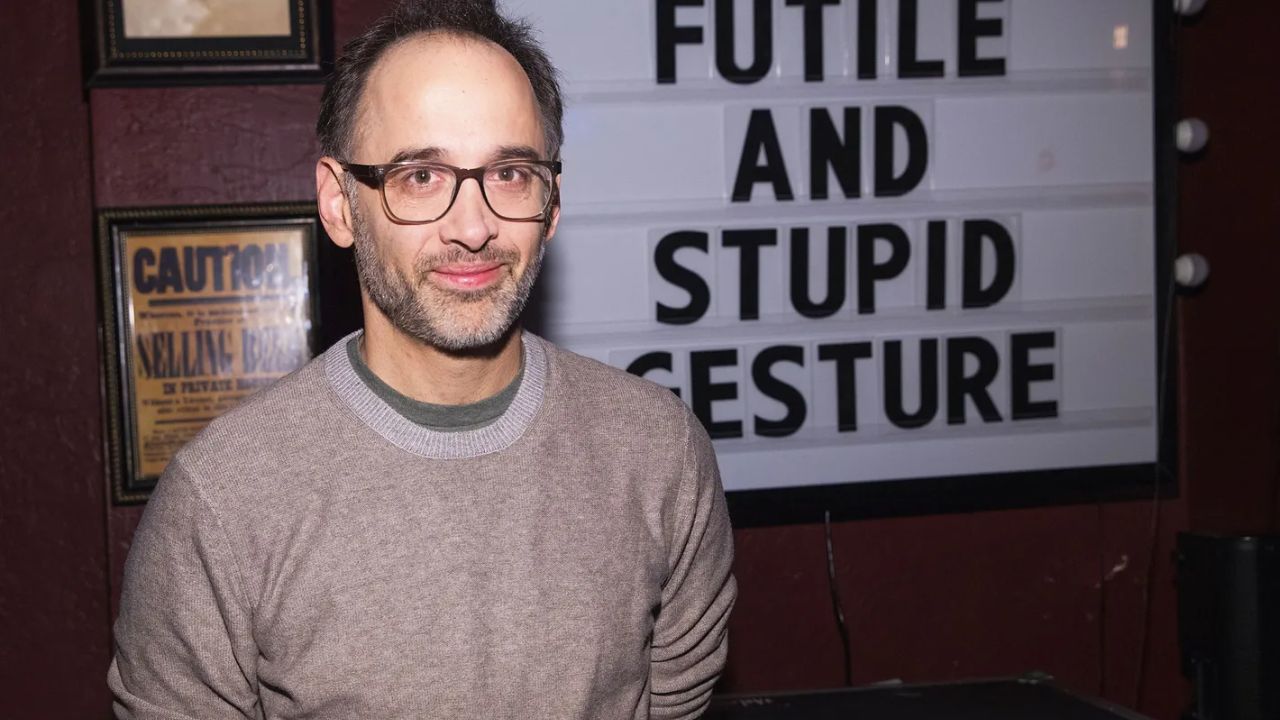 David Wain said that he got a nose job to fix his deviated septum.
Image Source: Vulture
So, turns out that David Wain has not had one but two nose jobs not because he wanted to alter it but because he had breathing issues. As per his own admission, he first got rhinoplasty when he was 14 because he had to fix his deviated septum. It didn't fix his issue but it did change the look of his nose. He got surgery again at 24 but that time, it did not alter his nose, it was just internal.
That's all about David Wain's nose job. Don't bring it up again and again because it's not that interesting and he might get bored of talking about it. Sometimes, he can't even take the questions regarding his rhinoplasty seriously and makes jokes about it. In an interview, when he was asked about that, he said,
I couldn't breathe out of my nose. I went to a plastic surgeon, and she said I had the worst deviated septum that she had ever seen. She only partially fixed the deviated septum but completely changed my nose around. I used to be able to put quarters up my nose, now I can only put dimes.