Every time Emilie Ullerup makes media appearances or every time her movie releases, the discussion about her weight gain takes over social media. The same questions surface each time: Is the actress pregnant? Did she have a baby? Well, not at the moment and not recently, no. She has been a mother of two for a while and Emilie Ullerup's weight gain is simply her giving birth to two children and age. She has looked that way for a while and the change in her physique is not recent.
Emilie Ullerup is best known for her portrayal of Ashley Magnus on the television series Sanctuary and Bree O'Brien on the Hallmark Channel drama series Chesapeake Shores. She is the actress who played Julia Brynn on the remake television series of Battlestar Galactica in 2006. She later went on to star in the recurring role of Dale Travers in Hallmark's Signed, Sealed, Delivered movie series.
She has returned with a new Hallmark movie Retreat to You and her appearance in the new movie has sparked weight gain speculations about her. She has noticeably gotten bigger than before and fans want to know if she is currently pregnant or if she has given birth recently. Let's discuss Emilie Ullerup's weight gain!
Would you also like to read the weight gain stories of the Terese Willis actress and Jade Thirlwall?
Emilie Ullerup's Weight Gain: She is Not Pregnant and She Has Not Had a Baby Recently!
Fans have noticed that Emilie Ullerup (@emilie.ullerup) has had a weight gain and they want to know the whys and hows behind the change in her physique. What they specifically want to know is if she is pregnant or if she has had a baby recently because apparently, those are many people's hunch.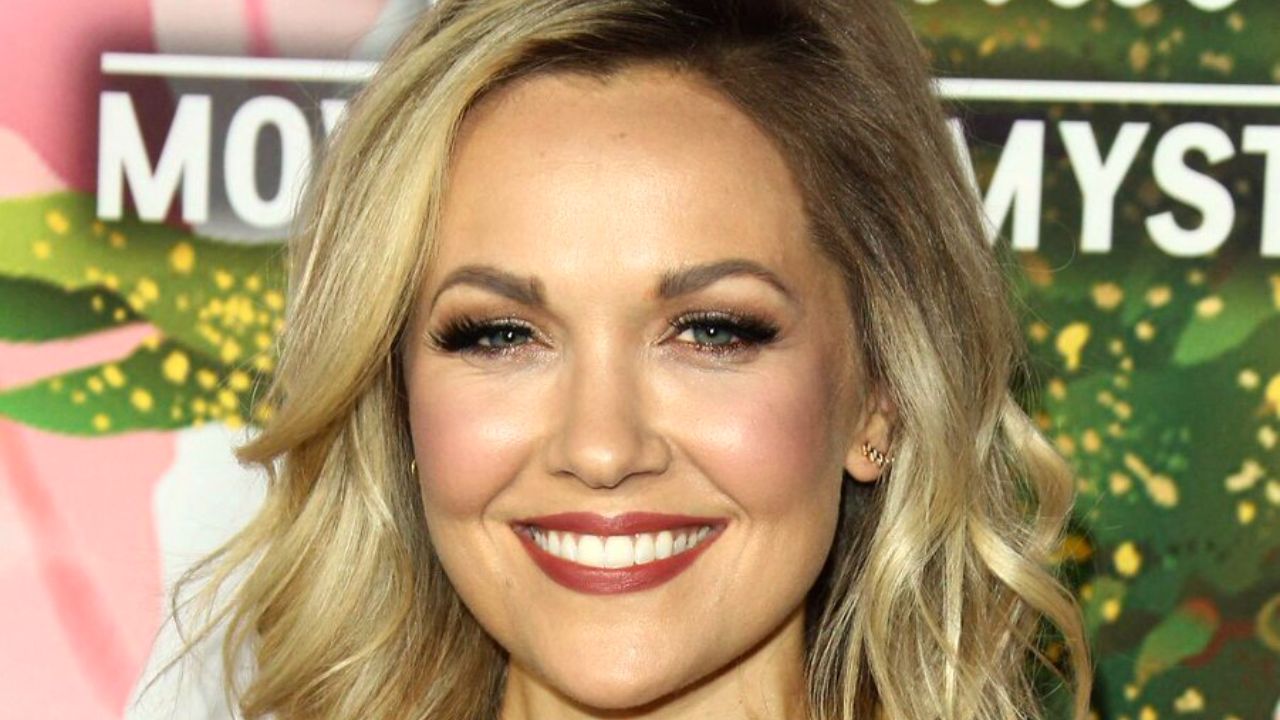 Emilie Ullerup's fans want to know about her weight gain.
Image Source: X.com
So, your favorite Hallmark actress is back on Hallmark Channel with yet another romantic movie. She has returned to the channel with Retreat To You and the viewers have already fallen in love with the film. But, most importantly, they have noticed that she does not look as slim as she did before and appears much bigger and they have started discussing not just the movie but her weight gain as well.
The conversations surrounding Emilie Ullerup's physique are not recent and I don't know if you have noticed it or not but every time her name comes up in the media or she appears in the media or her movie releases or she comes in the news cycles, her weight gain unfailingly comes up because according to people, she has noticeably gotten so bigger compared to before that you can't ignore and not think about it.
Every single time she's in the limelight, it's the same question that surfaces. Is she pregnant? Or did she have a baby? Not many people seem to understand that there might be other reasons than pregnancy or childbirth that can cause weight gain in women because she has looked that way for a while now and why do they think that she's pregnant or that she's had a child each time? They are very limited in their imaginative abilities, aren't they?
If anyone still wants the answer to those questions, let me spell it out clearly for you. No, Emilie Ullerup is not pregnant currently, and nor has she given birth to a child recently. So, her very obvious weight gain is not because of those reasons. As for what's it about, it's not very hard to figure out, is it? It's because she has been unable to find time for herself like before that she is not slender and fit like she used to be when she was young.
Emilie Ullerup Has Not Responded to Discussions About Her Weight Gain!
Emilie Ullerup has not addressed the discussions about her weight gain.
Image Source: Distractify
Emilie Ullerup used to be very slim and had a slender and perfect physique when she was young. Now, it appears as though she has let herself go and that might be the very reason that has caused her weight gain. If you have noticed she has been sporting a bigger physique for a few years now and if you can remember clearly, she has looked that way since she had her first child.
Now, she is a mother of two after she gave birth to her second one in 2022. It seems like she has carried extra weight in her ever since she got pregnant. She has not been able to bounce back from her pregnancy weight like people expect celebrities to. Maybe she's busy with her kids and so, she has not been able to manage time to work out to get fitter and attain the slender body she had before because life happened. It could also be that she does not consider being slim a priority. If so, that's her choice.
But we don't know if it's her choice because Emilie Ullerup has not responded to the weight gain speculations about herself. Also, if she is happy and content with her life, who are we to bother her with fitness advice and such? Maybe we should just let her be and stop with the discussions about her weight because she has been sporting her mom bod for a while and there's nothing to know about it other than that she is unbothered with her physique.