Jeremy Paxman appears to have undergone a slight weight gain. He looks a little bigger than he was several years ago. The former Newsnight presenter has not yet acknowledged the fluctuation in his weight but his fans speculate that Jeremy Paxman might have had weight gain due to the side effects of medications and therapies that are used to manage the symptoms of Parkinson's disease. 
Jeremy Paxman has served as a newsreader for the BBC Six O'Clock News, he was the presenter for the BBC Two program Newsnight, and he has hosted the Breakfast Time and University Challenge. Is there any show he has not been a part of? He had to stop sometime, right? Only nobody imagined that he would have to retire because of Parkinson's disease.
It not only put a stop to his career, but it also seems to be exerting him physically as well. He has clearly undergone a weight gain in the last few years and it might be because of his condition. Though he has not revealed what caused him to gain weight, fans speculate that he might have put on a few because of Parkison's disease itself or it's just a side effect of medications and therapies. Here's everything to know about Jeremy Paxman's weight gain!
Also, check out the weight gain stories of Jaret Reddick and Oti Mabuse.
Did Jeremy Paxman Have a Weight Gain?
Jeremy Paxman seems to have had a weight gain in the last few years.
Image Source: Yahoo Life UK
This Monday was an emotional affair for Jeremy Paxman and his fans because it was his last day as a host of the University Challenge. He has been hosting the student quiz show for over 29 years, ever since the BBC revived it in 1994 and now, he's quitting it. Amol Rajan, broadcaster and the former editor of The Independent is going to replace him as the face of the show, and Paxman, like all the viewers, will be watching it from his home.
Anyway, as Jeremy Paxman is stepping away from his long-time job as a host, his fans have been looking back on his career and as they did that, they came to the realization that the former television presenter has had a weight gain. He definitely looks bigger than he was a few years ago. Not by much but the change is noticeable. If you are thinking that he doesn't really look huge from any angle, you are right. He does not but several years back, he was very thin and now, he isn't. And that's all the difference.
While some people are celebrating Jeremy Paxman's career to bid farewell to him after all these years, there are a few who are curious to know more about his weight gain and how that came to be. They want to know if he has made any changes to his diet that might have caused him to put on some pounds. Or if it just happened because of aging or something? Aging has been known to cause weight gain in people.
If people are waiting for Jeremy Paxman to acknowledge the change in his body and explain how he had that weight gain, then they are up for nothing because the former broadcaster has not yet done that and don't expect that he will because he has never responded to fans' curiosity before. Now, all fans can do is speculate the reasons why Paxman might have gained weight.
Jeremy Paxman has quit as a presenter of University Challenge because of Parkinson's disease.
Image Source: Radio Times
Is Jeremy Paxman's Weight Gain Caused By Parkinson's Disease?
Do you know why Jeremy Paxman ended his stint as the longest-serving current quizmaster on University Challenge? That's because he was diagnosed with Parkinson's disease in 2021 and he cannot go on for a longer time. Many people who are only realizing that now are wondering if his weight gain has anything to do with his disease.
The former Newsnight presenter said that he got diagnosed with his disease after suffering a bad fall while walking his dog Derek. He also shared that his doctor had already spotted the slower and lower facial reactions, which is known in neurology as a "Parkinsonian mask" on Paxman while observing him on University Challenge. It's one of the symptoms of the condition that a person's facial muscles are affected. Another symptom is the change in weight. Weight loss mostly but in some cases weight gain as well.
As Parkinson's disease advances, the patient's weight fluctuates. While a significant proportion of patients lose weight, weight gain is not unheard of. Besides, Jeremy Paxman, when he confirmed that he was diagnosed with the neurological condition, also told that he had been receiving excellent treatment and his symptoms were mild. Those excellent treatments might have caused weight gain in him.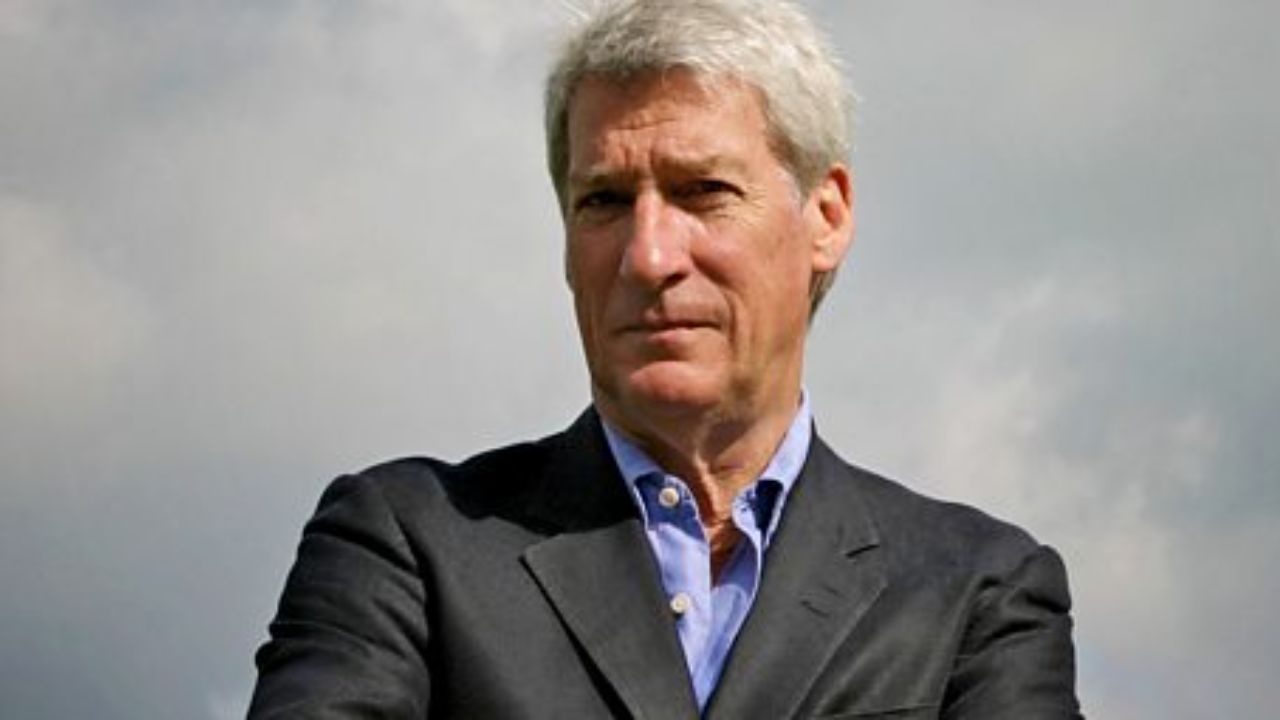 Jeremy Paxman's weight gain is speculated to be a side effect of the medications or therapies for Parkinson's disease. 
Image Source: BBC
Some therapies and medications for Parkinson's disease are known to cause fluctuations in weight. For instance, dopamine agonists, given alone or if it is given with formulations of levodopa to manage the symptoms of the condition, lead to compulsive behaviors such as binge eating, which ultimately results in weight gain. Other medications that are used to treat psychiatric complications of PD and therapy such as DBS (Deep brain stimulation) can also contribute to weight gain.
However, until Jeremy Paxman himself confirms that he gained weight as a result of the medications and therapies, these are just speculations.