Kaley Cuoco played a pregnant woman in the new dark comedy Based on a True Story and fans wonder if she underwent weight gain in real life to depict her character in the show. As it turned out, the actress really was pregnant while filming the show, so she actually had weight gain in real life and she was encouraged to gain for the show. In fact, the pregnancy was written into the show because Kaley Cuoco was expecting.
Kaley Cuoco is back in a new dark comedy Based on a True Story and fans are loving it. In a series that is really a parody of America's obsession with true crime, she plays the role of a real estate Ava Bartlett who, along with her husband, sets out to make the world's hottest true crime podcast with a serial killer. And, by the way, she is pregnant in the show. You might have noticed the baby bump and weight gain.
If you are wondering if she gained weight for the show or if she used prosthetics and a fake bump because it looked very much real, then we have got it covered. Here's everything to know about Kaley Cuoco's weight gain!
There are more weight gain stories of Lizzy Caplan and Brittany Higgins that you might find interesting.
Did Kaley Cuoco Undergo Weight Gain For Based on a True Story? Or Was She Really Pregnant While Filming The Show?
Kaley Cuoco carried her pregnancy weight gain in Based on a True Story.
Image Source: CNN
Either Kaley Cuoco (@kaleycuoco) has undergone weight gain in real life or it's just her character Ava Bartlett from Peacock's Based on a True Story who is pregnant at the start of the series and remains so for the entirety of the first question. What the viewers want to know is if she actually gained weight for the role or if it was a fake bump and prosthetics in the show.
Well, as it turns out, it was not fake bump and prosthetics but Kaley Cuoco underwent weight gain for real but it was not for the show, she gained weight because she was really pregnant while filming the show. In fact, there were no initial plans to have her character pregnant in the show but when Kaley informed the producers and showrunners that she was expecting, they decided to go along with it. That detail was based on a true pregnancy.
It must have been a weight off her shoulders that Kaley Cuoco didn't have to do anything to hide her pregnancy weight gain while filming because it was written into the show. She did say it was awesome and cool to be pregnant on the show because she could still eat what she wanted and wear what she wanted and it worked for the character. She also talked about how it added the stakes for these characters and for the show like things in the series are spiraling out of control and then, they have a baby on the way.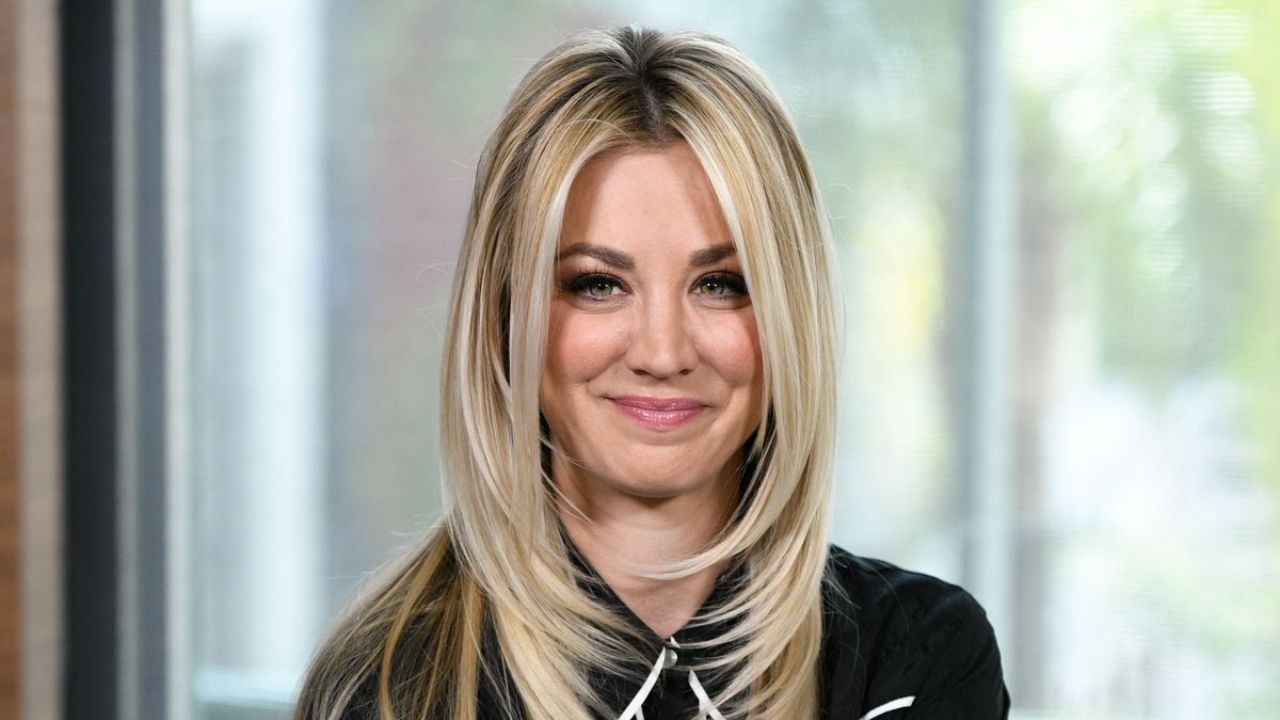 Kaley Cuoco didn't have to hide her weight gain because her pregnancy was written into the show.
Image Source: Digital Spy
Kaley Cuoco Was Encouraged To Have a Weight Gain For The Show!
Maybe that's why the producers of Based on a True Story went along with Kaley Cuoco's pregnancy and wrote it in the show. In fact, she was encouraged to have weight gain which she said was a first for her in her entire career and she began working as a child. Because of that, she was really able to lean into her pregnancy while filming the show and she enjoyed the whole experience.
I remember one of our producers and our showrunner was like, 'You need to eat more.' ... And I was like, 'I have never heard that before!' So I'm like, 'Sure! Happy to!' It was freeing. You've seen every part of my life − good and bad − in front of everyone. And so it was kind of cool to show this too. Why not? Why not just own it and wear short shirts and let my stomach hang out? I did the swimsuit scene, and I did all these different things, and it felt right. And I'm very proud of it, and I hope it inspires other women to be like, 'It's fine. We can still do it all.'
Kaley Cuoco was encouraged to gain weight while filming Based on a True Story.
Image Source: Variety
Kaley Cuoco said that she started filming for Based on a True Story when she was about five months pregnant which means her pregnancy weight gain was very much visible. All of what you see with Ava is what was really going on with Kaley in terms of their size and pregnancy. As The Big Bang Theory star said, they really let her be her and really let her do her Kaley thing and it didn't take the focus away from the story.
I love that not much changed with the added pregnancy; they were still the same. They still did all the crazy stuff they had, all the fantasy scenes, all the crazy things. So I kind of loved the way they incorporated it, but it was not the main part of the show at all.
Kaley Cuoco had nothing to worry about when it came to her weight gain. In fact, she was allowed to lean into her pregnancy. She could eat as much as she wanted and she did. She revealed that she "pretty much ate anything that was edible" while on set.
I weirdly craved ice the entire time. I just wanted crushed ice, like, aggressively. I was always at craft service, and I brought everyone down with me. I also craved In-N-Out. I introduced Tom Bateman to his first In-N-Out burger, I'd like the world to know.