Rickie Fowler's weight loss speculations started after he showed up to the 2023 US Open looking a bit slimmer than he looked a year ago. Fans wonder if he lost weight to improve his physique and get in shape for his game. Rickie Fowler has not revealed why he underwent a weight loss journey and what exactly he did to lose weight.
Rickie Fowler, despite the ups and downs in his career and game, is undoubtedly one of the most skilled professional golfers in America. He was not the number one ranked amateur golfer in the world for 36 weeks in 2007 and 2008 for no reason. And on January 24, 2016, he did not win the Abu Dhabi HSBC Golf Championship and make it to the top four in the Official World Golf Ranking just 'cause. That was his career high. One of his best moments.
The sports personality had another one of those spectacular moments in the recent 2023 U.S. Open as well when he made history by being one of only 3 golfers to shoot 62 in a major championship. In the latest golf tournament played at the Los Angeles Country Club, the audience noticed Rickie's weight loss. He appeared much slimmer than he did a year ago and that's what his fans are talking about right now. Let's discuss Rickie Fowler's weight loss!
Previously, we touched on the weight loss stories of Jim Gaffigan and John Whaite.
Has Rickie Fowler Had a Weight Loss?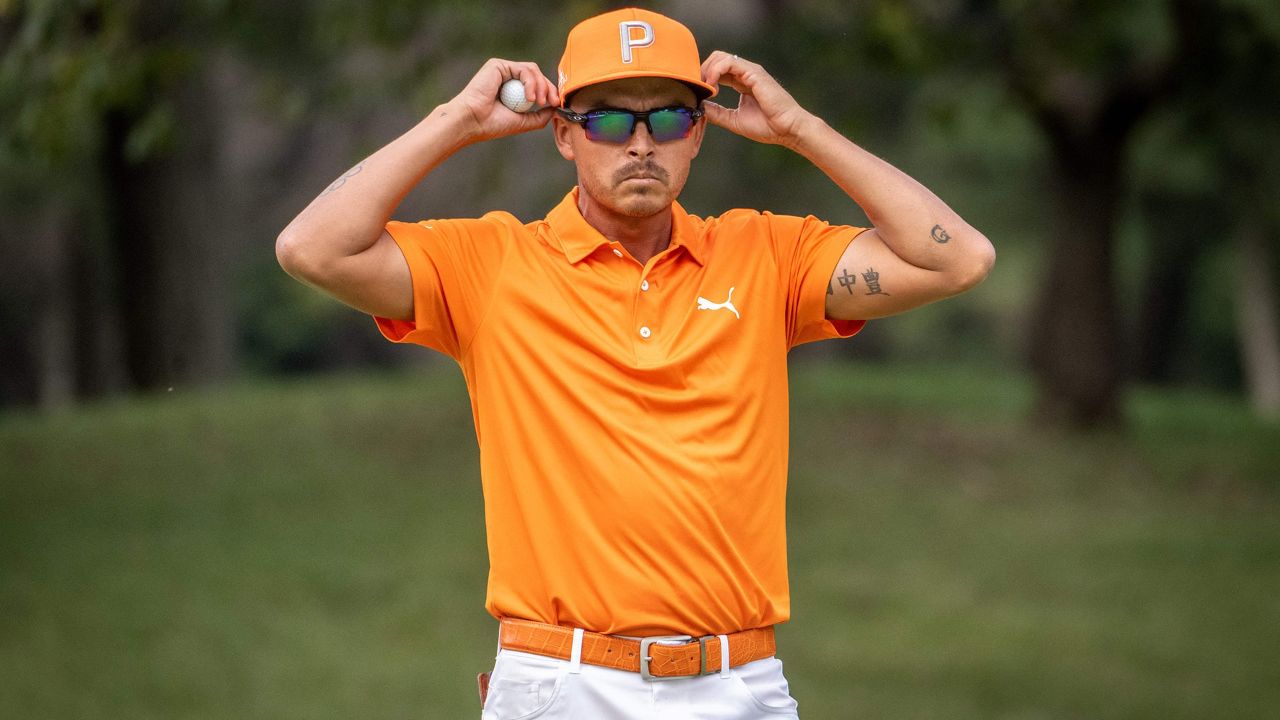 Rickie Fowler seems to have undergone weight loss recently.
Image Source: Golf Channel
Rickie Fowler (@rickiefowler) may not have won the 2023 U.S. Open (he was very close to victory but he fell short after a weekend of leads and Wyndham Clark went on to secure his first career major) but he sure got everyone talking about him with his classy response to his opponent's victory. Also, another talking point about the tournament, when it came to him, was his weight loss.
Rickie appears to have gotten a bit slimmer than before. Just a year ago, he looked different and a little bigger. Not by much so, a casual observer might have missed it. But if you compare his recent photos with those that were taken a year ago, you might have noticed that he had a slight pooch on his belly. He does not have that anymore and that might be because he went on a weight loss journey since then.
Rickie Fowler has not much talked about his weight loss, unlike his fans who are only discussing that and wondering how he did it. They especially wondered if he lost weight to improve his shape in order to get ready for the U.S. Open because he didn't carry much extra weight in the first place. After all, it wouldn't be the first time he did that. There was a time when he was in a slump and he did everything to get in proper shape and to improve his game to get out of that slump.
Fans wonder if Rickie Fowler lost weight to get in shape and improve his game.
Image Source: Fox News
The golfer was kind of in a slump a year before. We do not know how he was feeling when he was stood on the practice range at The Country Club in Brookline as he hoped that he might get a chance to tee off at the tournament. Because he was the second alternate at the 2022 U.S. Open, he was hoping that someone would pull out of the event and he would get a ticket to compete. His hopes were wasted. He might have wanted to make the best of his opportunity at the 2023 U.S. Open. Maybe that's why, focusing on his physique, he underwent a weight loss.
Rickie Fowler did something similar in 2021 to come out of his prolonged slump and give direction to his career that had gone wayward. He had just come off his two worst seasons. He, whose most recent worldwide victories came in the 2019 Waste Management Phoenix Open, got just one top 10 in 18 starts and he failed to make the FedEx Cup Playoffs first time since 2009. He dropped to 125th in the official world rankings. It was a bad time for him and he was prepared to do anything to say goodbye to those times. What he did for that was go on a six-week mini-fast and undergo a weight loss.
How Did Rickie Fowler Have Weight Loss?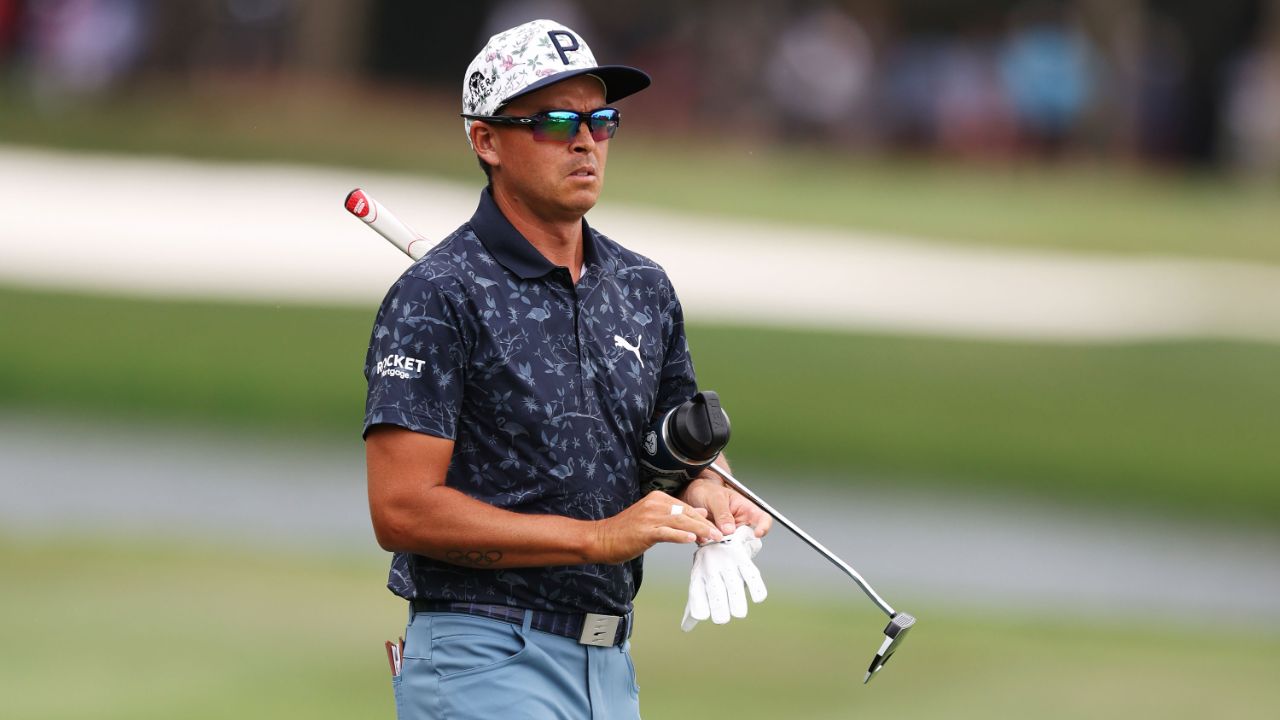 Rickie Fowler did a mini-fast for six weeks and lost 5 pounds in 2021.
Image Source: Golf Digest
Rickie Fowler underwent weight loss after doing a mini-fast for six weeks during which he avoided carbs and fruit and had everything healthy. He even worked out during the offseason. All of that resulted in him losing 5 pounds of his body fat which would make a great difference to an athlete. He was expecting to improve his physical state and the shape of his game.
For six weeks, Rickie Fowler did intense workouts, he practiced hard, and he stuck to his no-carbs-and-fruits diet. He only ate plates that had high protein, high fat, and a lot of greens. Even on the weekends, he did not take a break, he would go for leaner proteins and less fats. He also drank a lot of tea at night so that he would not want to snack. No wonder he had a weight loss. He seemed very sincere in his efforts despite having cheat drinks sometimes.
I was finally able to have a few drinks over the weekend, but I didn't have too many, because going six weeks eating clean, I didn't want to push it. It wasn't the most fun. But it was a good stretch and it was about holding myself accountable, with Allison helping out on the nutrition side, and my trainer looking over the physical aspect. It was a good way to clean out. I'm fresh and ready to go.
Rickie Fowler might have done something similar for his recent weight loss. He hasn't revealed what exactly he did. Until then, we are just speculating.