Toby Keith's weight loss has got his fans concerned for his health. The country singer returned to the stage after a while and people noticed that he had gotten extremely skinny. Even though the weight loss is not surprising given that Toby Keith announced his stomach cancer diagnosis last summer, fans are worried about him. 
Toby Keith is an extremely influential and incredible country music singer and songwriter. His 19 studio albums, 2 Christmas albums, and 5 compilation albums have vouched for that. His charting 61 singles on the Billboard Hot Country Songs charts, including 20 number-one hits and 22 additional top 10 hits, is also proof of his influence. He was awarded the National Medal of Arts by former President Donald Trump in a closed ceremony alongside Ricky Skaggs on January 13, 2021.
He was doing very well until he was diagnosed with stomach cancer. That's when he had to step away from music to focus on his health. When he appeared in public after a while, he was revealed to have undergone extreme weight loss which worried his fans. Let's discuss Toby Keith's weight loss!
Also, check out the weight loss stories of Joey Chestnut and Michael Rubin.
Toby Keith's Weight Loss: What's Going On With Him?
Toby Keith (@tobykeith) appears to have undergone a significant weight loss that has got his fans concerned about his health.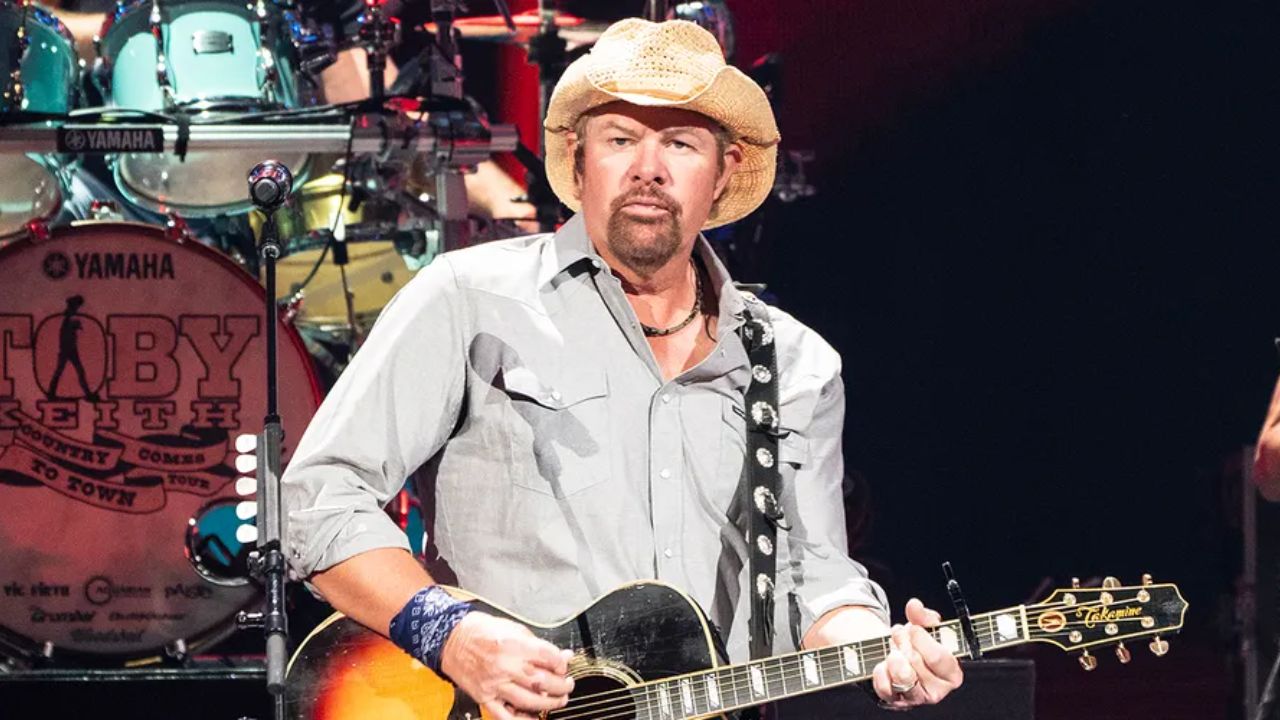 Toby Keith's drastic weight loss got his fans worried about his health.
Image Source: Fox News
The Should've Been a Cowboy hitmaker gave a pleasant surprise to his fans when he made a comeback and returned to the stage over the holiday weekend for a couple of performances. It was his first one since he shared that he had been diagnosed with stomach cancer last summer. Everyone was happy to see him after a while as he smiled and sang his way through two two-and-a-half-hour-long shows at Hollywood Corners which is the bar and music venue he owns in Oklahoma but as his weight loss began to sink in, they started getting worried about him.
People were well aware that Toby Keith wasn't in the best shape (health) right now because just the previous fall, he had announced that he got diagnosed with stomach cancer and was receiving chemo, radiation, and surgery. His drastic weight loss shouldn't have surprised them except that just last month, he updated his fans on his health, saying that he was feeling pretty good and he was hoping to tour again by the end of the year if he could keep his strength up.
Because he talked about touring, fans thought that the I Love This Bar singer was in a better place healthwise. He did say that he was still receiving chemotherapy even though his blood tests were improving and his tumor had shrunken by a third. But he also said that he was undergoing immunotherapy treatment and seeing a nutritionist and that he just needed a little bit of time to just rest up and heal up. So, nobody expected him to look that worryingly skinny. His weight loss got his fans concerned for his health.
Did Toby Keith Have Weight Loss Because of Stomach Cancer?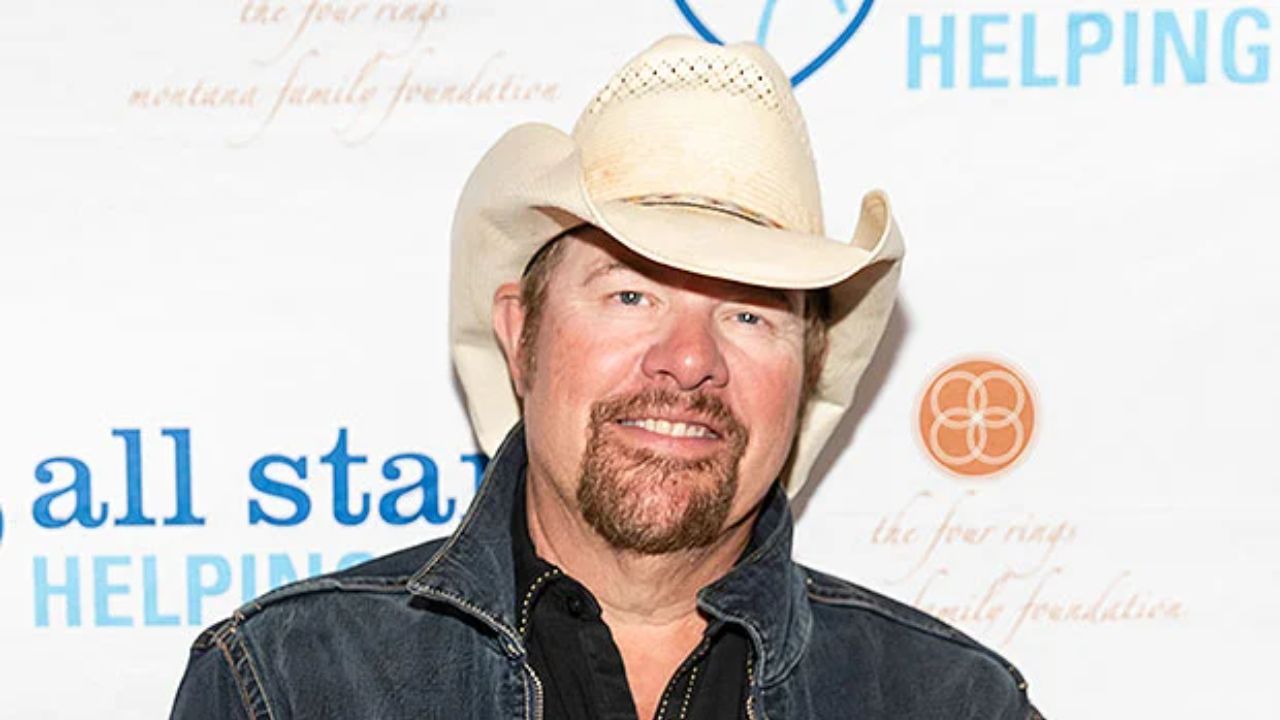 Toby Keith looked as frail and skinny in December 2022, his first public appearance since his cancer diagnosis.
Image Source: Hollywood Life
But maybe fans should have been expecting Toby Keith's weight loss because he appeared very skinny just six months ago, in December 2022, when he made his first public appearance since the announcement of his cancer diagnosis. He had said back then that he was positive that he would be back on stage soon but people didn't really believe that because he looked very frail.
They were alarmed to see the sight of the singer with his skeletal frame, sunken eyes, and slouching posture. He was reportedly more than four months removed from his treatments then but his body wasn't recovering and he looked the worst with the weight loss. Florida-based oncologist Dr. Jerome Spunberg said that Keith looked like he had lost well over 50 pounds.
He said that Toby Keith likely had gotten a partial or full gastrectomy to treat his stomach cancer which could have mitigated his capacity to eat enough to put on weight. But because he had stopped treatments, the oncologist believed that weight loss was not a good sign and he should have been putting on weight.
The country star admitted that his body was strained and that it was pretty debilitating to have to go through all that. But he was always hopeful and positive and said that he would be looking at something good in the future if everything stayed hunky-dory. Nevertheless, what he looked like made more effect than what he said and his weight loss got people concerned about his battle with cancer.
Many people thought that the stomach cancer was taking a toll on Toby Keith's body and was worried that he was losing the battle. A lot of them desperately wanted to be reassured that he was fine and that weight loss was just a side effect of medication or something. Because he looked skinny to the point that he was unrecognizable, they wanted to know what was going on with him.
So far, Toby Keith has only said that he is recovering and doing well. He has said nothing about the disturbing weight loss.