Khalid was involved in a car accident on June 2023, just hours before taking the stage at Maryland's FedEx Field as Ed Sheeran's support act. According to Ed, he was not seriously hurt but needs some time to get better. However, the singer has yet not made any information public about his incident till today. 
Khalid Donnel Robinson, better known by his stage name Khalid, is an American singer and songwriter signed to Right Hand Music Group and RCA Records. He gained popularity following the release of his debut studio album American Teen, which was given a 4 platinum certification by the Recording Industry Association of America (RIAA). The album produced the top 20 US singles Location and Young Dumb & Broke which was certified Diamond by the RIAA.
Later that year, Khalid collaborated with Alessia Cara on Logic's US top 10 single 1-800-273-8255, which led to his nomination for Song of the Year at the Grammy Awards. The following year, he recorded the No. 1 pop hits Love Lies with Normani and Eastside with Benny Blanco and Halsey, both of which tied the record for the longest-charting songs on the Mainstream Top 40 chart and entered the Billboard Hot 100 Top 10.
Recently, the rumor was circulated all over social media that Khalid got involved in a car accident and had to miss Ed Sheeran's recent stop on his '+ - = x ('Mathematics') Tour.' As a result, his fans and followers have been shocked by the news and are curious to know what really happened to them and wonder if the rumor weren't true. Well, we got you covered.
Find out the stories about Anne-Marie-Duff and Kerri Okie.
Khalid Was Involved in a Minor Car Accident in June 2023!
According to a People article published on Sunday, June 25, singer Khalid (@thegr8khalid) needed time to recover after being involved in a car accident. Ed Sheeran announced the incident on his Instagram Story on Friday, June 23rd, 2023, informing his fans that  the Young Dumb & Broke singer will not be opening his gig in Washington, D.C.  Sheeran wrote, "Thankfully he was not seriously hurt and he's taking the time needed to get better."\
Khalid was involved in a car accident on June 2023, just hours before taking the stage.
Image Source: Instagram
The circumstances surrounding Khalid's accident are currently unknown. Sheeran didn't say much about what happened to Khalid, other than that he's fine. He even chose to stand in for Khalid by performing a stripped-down version of his most recent album, Subtract, which came out in May. Sycamore, which is not normally on his main set, was one of the songs he played for the audience. The song was inspired by his wife Cherry Seaborn's cancer diagnosis while she was pregnant with their second child. Later, he told the crowd in a video posted to social media,
Usually when I start playing, it's like pitch-black and now I get to see everyone. It's awesome. This is pretty fun. I kind of feel like when you're the main act, there's a bunch of pressure because people have paid to see you but I feel like when you're the opening act you're sort of like, 'Let's have fun. Let's play songs.'
Similarly, Ed Sheeran made a point of thinking about Khalid during his initial set. He wished him luck and all the best, saying, "I just want to say, before I introduce this next song, that I really hope Khalid gets well soon and that he'll be joining us in Boston."
How Is Khalid's Health Today?
According to the sources, just hours before taking the stage at Maryland's FedEx Field as Ed Sheeran's (@teddysphotos) support act, Khalid was involved in a car accident on June 25, 2023. However, Khalid has not provided any update on his condition or shared any specifics about his car accident until today. But, his fans and supporters have raced to social media to send him their well wishes. Where one person commented on his Instagram,
Khalid, so sorry to hear you were in an accident. You're such a bright light and I hope you're able to rest up, heal, and feel better soon!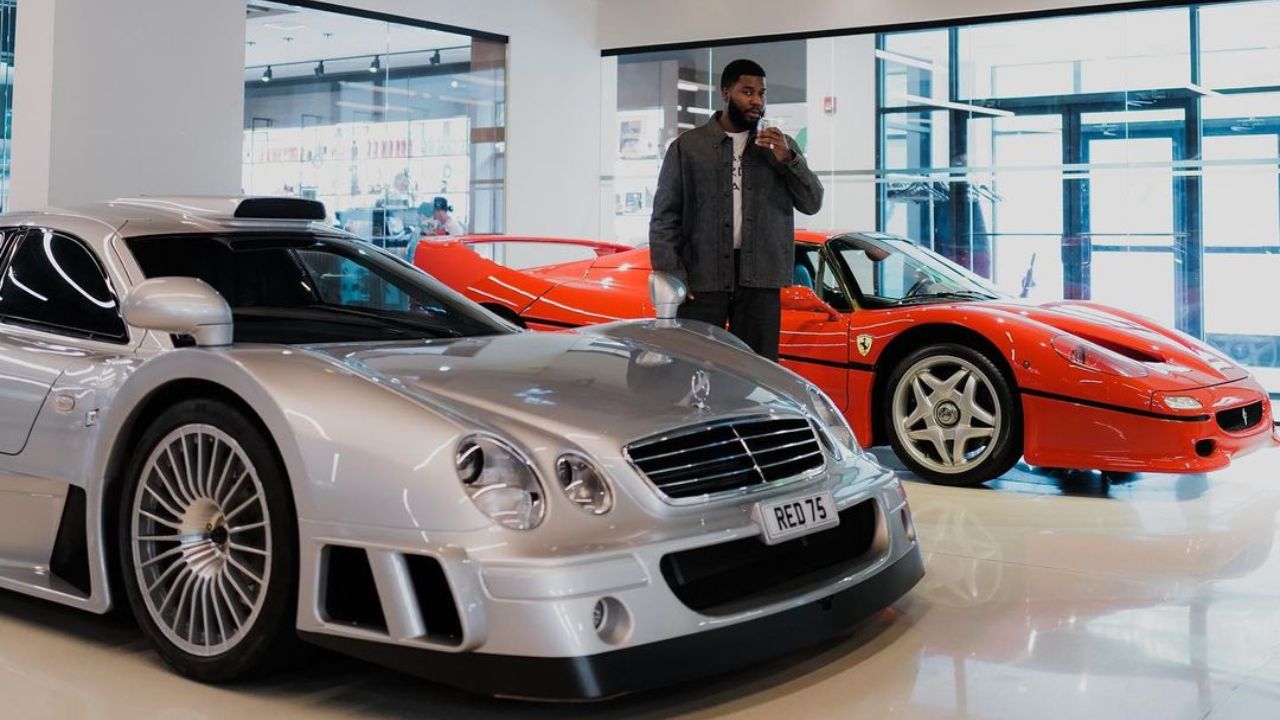 Khalid has not disclosed anything about his health.
Image Source: Inatagram
At the time, Ed Sheeran provided fans an unexpected pleasure, albeit in bad circumstances, by performing more of his own songs before his officially scheduled set. He informed the large crowd that Khalid, best known for songs like Beautiful People and Young Dumb & Broke, is on the recovery. Later, he stepped up to the microphone considerably earlier than billed and announced, '[Khalid] was in a car accident this week. He's recovering and we wish him the best.' The Thinking Out Loud singer then joked,
If people don't know I was going to be the opening act today, people are going to walk up to me today like, "This show isn't what I thought it was. I thought there'd be more fireworks".