Young Thug has shocked his fans with his dramatic weight gain. In the new pictures of the rapper taken in the court, he looked like a different person. He's gotten very fat. He's allegedly 100 pounds heavier than when he was free. Fans think Young Thug's weight gain is due to his drug-free lifestyle and healthier eating now that he's in prison. 
Young Thug only rose to mainstream recognition in the hip-hop community in 2014 when he released the singles Stoner and Danny Glover. It also boosted his overall popularity when he featured on T.I.'s About the Money, Tyga's Hookah, and Rich Gang's Lifestyle. It hasn't been even a decade since he started out but he's gotten so ground-breakingly massive in the rap scene. Now, anyone can distinguish it's him from his eccentric vocal style and he is hailed as an influential figure of his generation. His music has impacted the modern sound of hip-hop and trap music profoundly.
It's sad to see that Young Thug's talent is now mostly wasted while he's behind bars. He has been held in Fulton County Jail since May 2022 on RICO, illegal drug, and illegal weapon charges, and his bail has been denied. It does not look like his fans are going to get to see much of him except for occasional glimpses of him from the court. Speaking of which, he has gotten fat, hasn't he? He looks much heavier in the new pictures taken in court. And now, everyone's going on and on about his weight gain.
Previously, we touched on the weight gain stories of Jorja Smith and Jackie O.
Young Thug's Weight Gain: He's Supposedly Put on 100 Pounds!
Young Thug (@thuggerthugger1) has undergone significant weight gain. Though it's not exactly known how much he weighs now, some unverified reports allege that he's gotten 100 pounds heavier.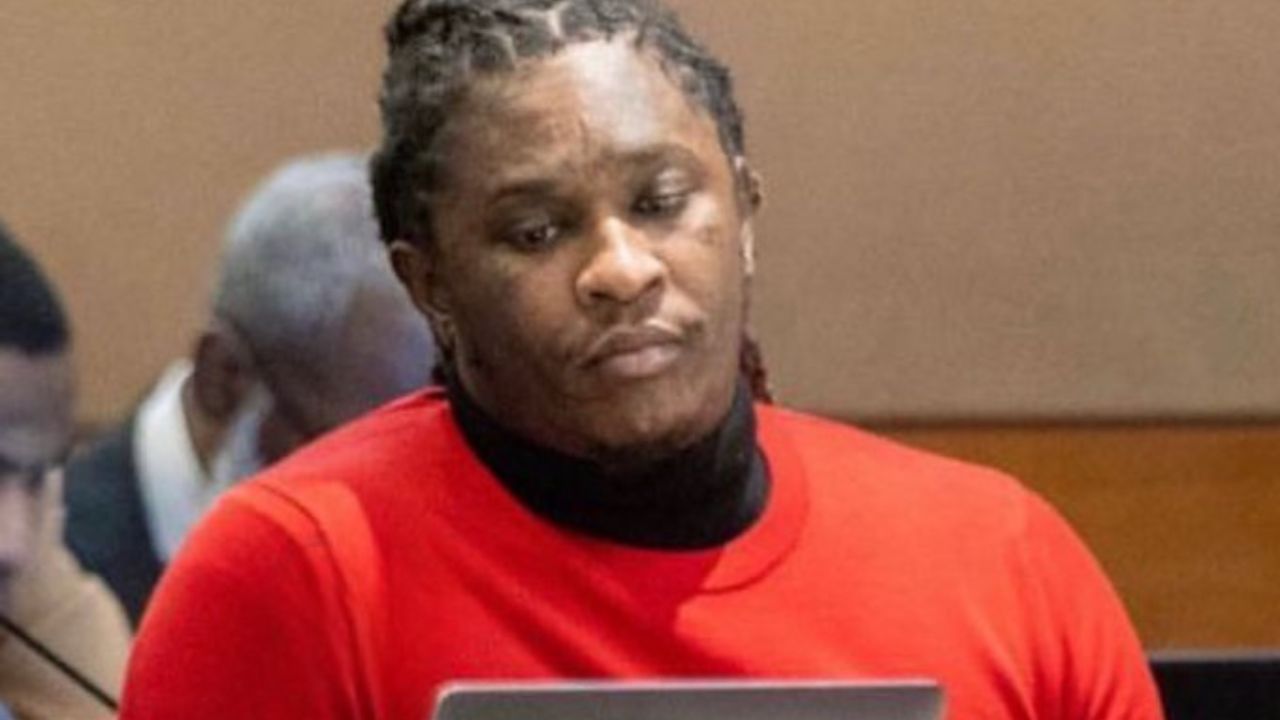 Young Thug has had a noticeable weight gain.
Image Source: Twitter
The Danny Glover rapper has been incarcerated for more than a year now and it does not look like he's getting out soon. The RICO charge that he was jailed for seems to be an offense people can't get bail for but his fans miss him all the same despite it all. He has released his music while in prison but it does not look like they will be seeing him soon, except during his brief court appearances, speaking of which, he recently appeared in court and now, fans cannot stop talking about his weight gain.
Young Thug is a fat man now. As some people said, he's a big thug now. The new pictures of the rapper from the court show it all. The jury selection for his trial was finally wrapped and he made an appearance in court for that which revealed his new physique. He looks so different now with the new weight on him that many of his fans were not even able to recognize him in the beginning. His weight gain came across as a shock to them.
It was not something that they were expecting. His fans were more worried about his mental state and they didn't think much of his physical state which is why they were taken aback to see him so fat. Well, fatter than before because he is not exactly overweight, just heavier than before. It's not known how much he weighs now because come on, he's not going to talk about his weight while he's in jail but as per some unverified outlets, he's allegedly had a weight gain of 100 pounds.
Did Young Thug Not Having Drugs Led to His Weight Gain?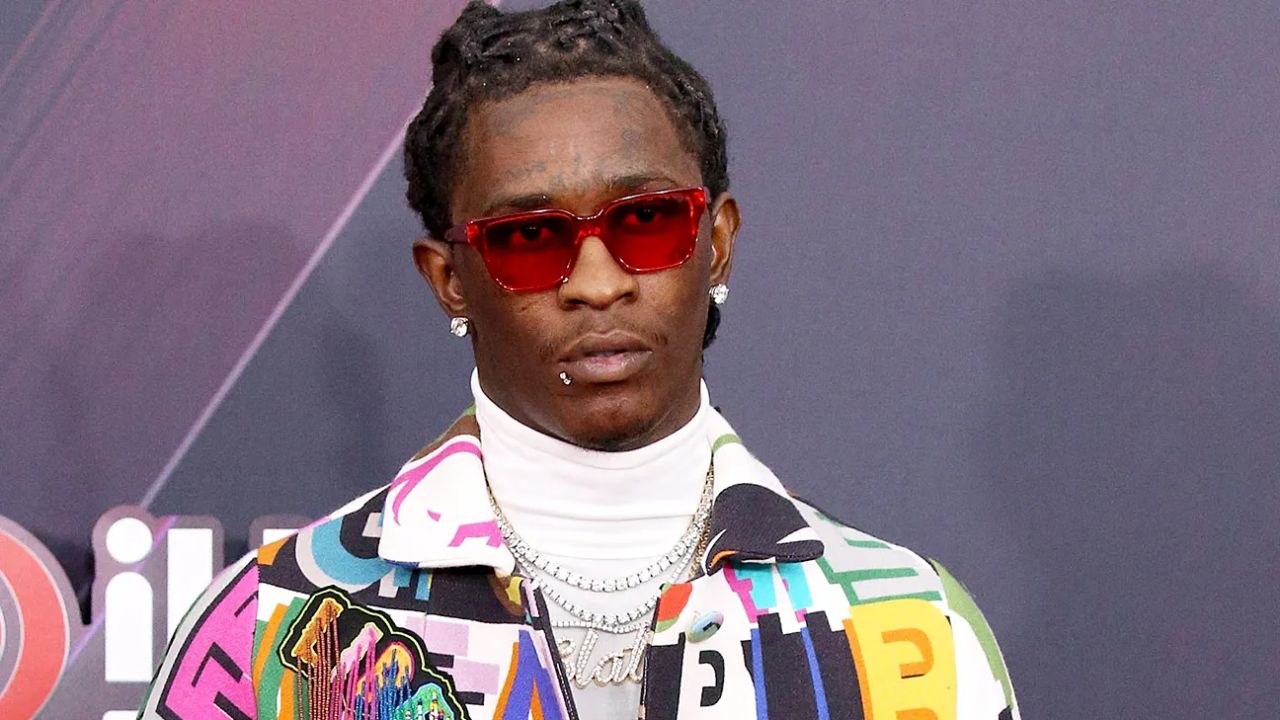 Young Thug's fans think he gained weight because he stopped taking drugs.
Image Source: The Hollywood Reporter
And then, there's another question. How did he gain weight? About that, fans seemed to have made a lot of speculations. According to them, the Stoner rapper put on weight because he could not get stoned anymore in prison. So, they are not worried about his physical health. In fact, they believe that Young Thug has had a healthy weight gain because it's what being drug-free has led him to.
His followers are convinced now that he only used to be skinny (before he was jailed) because of his use of drugs and now that he can't take drugs anymore, he's gotten to his real weight, his real self. They are out there celebrating his physical transformation and commending his healthy weight gain.
That's what happens when you no longer on drugs and lean and all the bad shit!
Another comment said,
When you remove all those substances from your body your appetite increases.
Young Thug's legal team has claimed that the prison lifestyle has caused physical harm to the rapper and tried to use that to push bond on grounds of his poor health but let's let his fans celebrate his weight gain.