According to Andy Goode's social media post, he has recently undergone weight loss of 2 Stone and 2 pounds (14 kilograms). It was all possible after the former rugby union player took part in a demanding Wattbike program.
Andrew James Goode aka Andy Goode is a sports commentator and former rugby union player who played over 400 games and scored over 4,000 points during his 18-year professional career. He played professionally for Leicester Tigers, Saracens, Worcester Warriors, Wasps, and Newcastle Falcons in England's Premiership Rugby, CA Brive in France's Top 14, and the Sharks in South Africa's Super Rugby.
Throughout his illustrious career, the legendary rugby player was known for his tenacity in defying the conventional belief that a fly-half should be slim and agile. Despite his size, this glove-wearing sports star continued to flourish in the top tiers of European rugby, refusing to let his larger-than-average stomach impair his performance, both literally and metaphorically.
However, things all seem to have changed for Andy Goode now. He is recently on his weight loss journey after retiring from rugby. Many people believe he has completely changed his body. Well, if you are curious to know more about his transformation, we are to help.
Also, check out the weight loss stories of Amber Rachdi and John Corbett.
Andy Goode Recently Underwent 2 Stone and 2 Pounds (14 Kilograms) Of Weight Loss After Taking Part in a Demanding Wattbike Program!
Andy Goode (@goodey10) has recently shared an important update on his extraordinary weight loss journey over the last couple of months. The former rugby union player, who now appears much lean and thin than he used to be, stated on Twitter,
End of week 5 of my: @wattbike challenge and I'm 14kgs/2 stone 2lbs down! 1 week and a few more Kgs to lose I hope! #whothehellhaveIturnedinto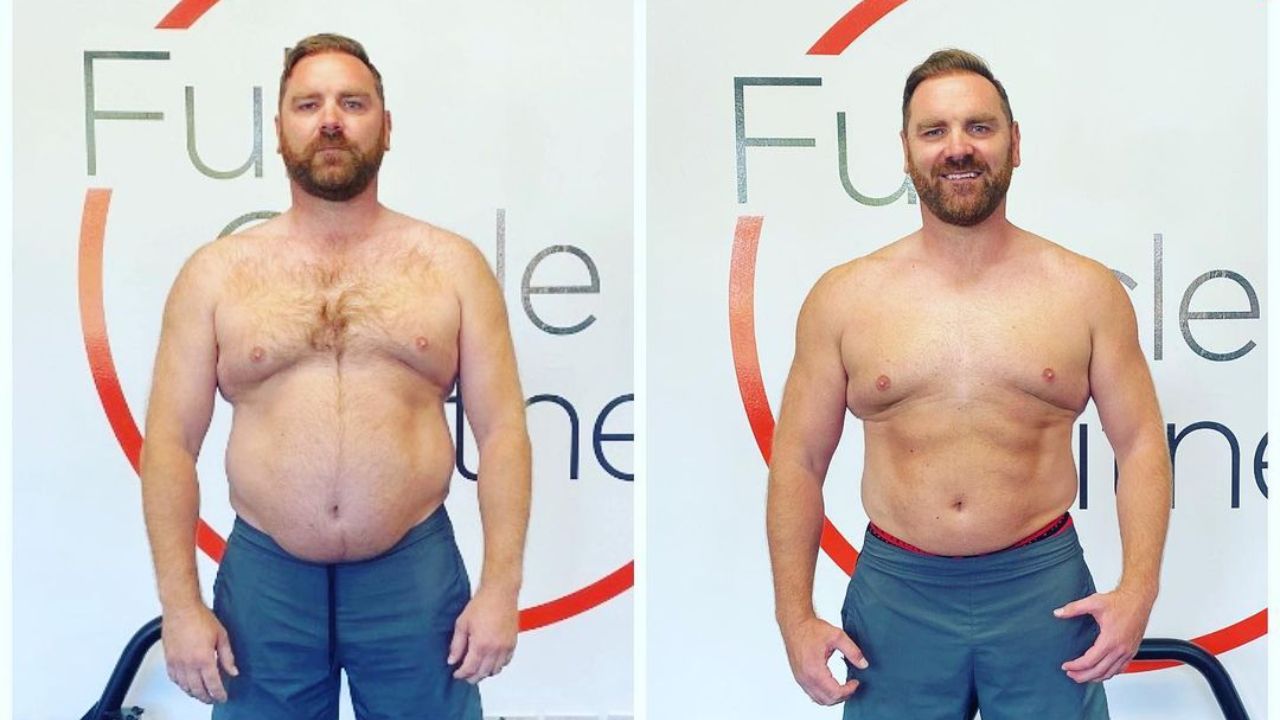 Andy Goode before and after weight loss.
Image Source: Instagram
The retired rugby union professional had an incredible 18-year career in which he played over 400 games and scored over 4,000 points, making him the second-best Premiership Rugby scorer of all time. His match weight was approximately 97kg, but he's found himself with a little more wood to move since hanging up his boots. After taking part in a demanding Wattbike program, he was able to lose an amazing 2 stone and 2 pounds (14 kilograms).
According to the reports, Andy Goode, who wants to reduce weight but not at the expense of having a beer, was been trying to shed weight and win a post-workout recovery pint. His 6-week training plan was created by All Blacks Strength and Conditioning Coach Nic Gill, a rugby icon, and is intended to rebuild Andy from the ground up.
Furthermore, Andy Goode's general course will be suitable for all Wattbikers who are starting from a low base of fitness - this is a fantastic program for beginners and those returning to training after a break. The first week is all about getting you acclimated to the bike and progressing from there, carefully planned to gradually and significantly build fitness from the ground up.
What Exactly Is Wattbike? How to Maximise the Use of Your Indoor Bike Trainer!
If you've been to a gym, you've almost certainly seen the unmistakable Wattbike Pro and Wattbike Trainer in red, black, and white. Although the Pro and Trainer remain in Wattbike's lineup of indoor bikes, if you're looking for an interactive home trainer, the Atom is likely the Wattbike option for you.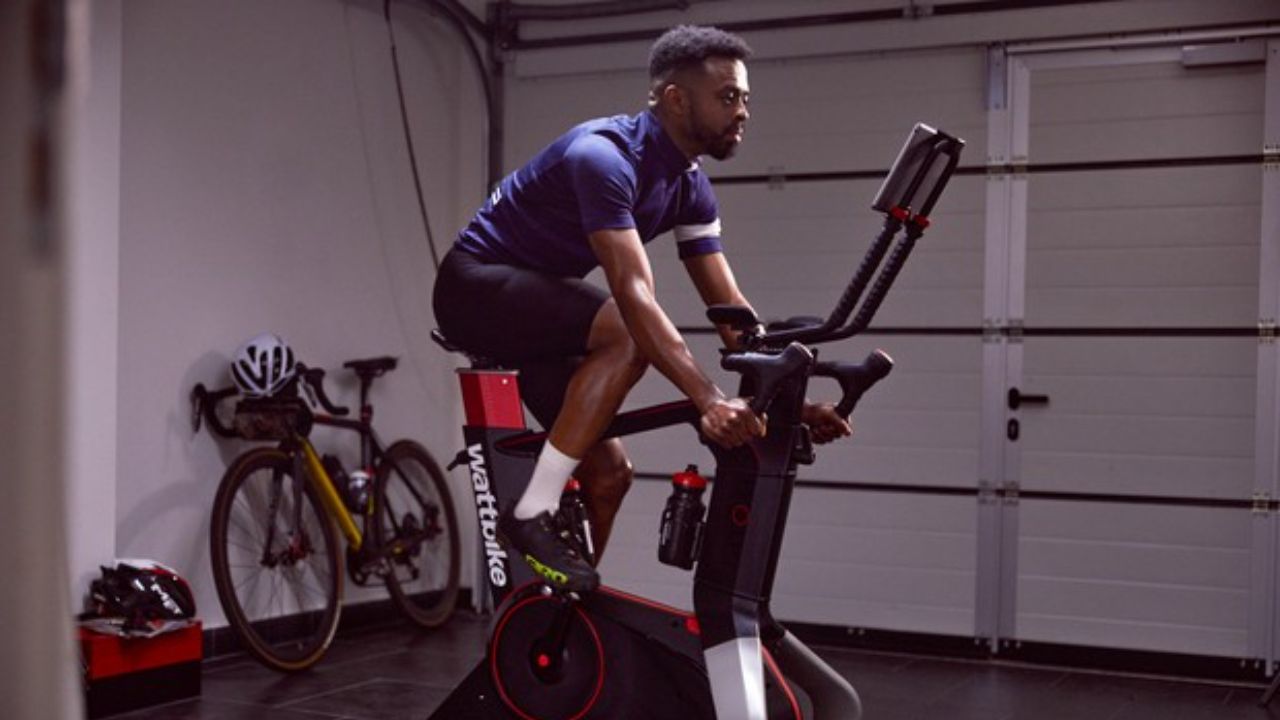 Wattbike is the perfect fat-burning weapon for those who are short on time. 
Image Source: BikeRader
The Wattbike Atom is visually distinct from its elder siblings. The Wattbike Atom has a futuristic appearance suitable for a modern indoor trainer, with its hyena-like side profile, primarily black body with red markings, sweeping aluminum legs/supports, and blade-like Seatpost (clearly not an aero advantage indoors, but it looks aggressive).
The Wattbike Atom's first incarnation was unveiled in 2017 with the tagline The world's smartest indoor bike. Since then, the world, especially the world of home trainers, has changed dramatically. In order to compete and improve, the second generation Wattbike Atom (the 'Wattbike Atom (Next Generation)') was released in mid-2020.
The Wattbike Atom (Next Generation) weighs 40kg, with 170mm cranks, a Q-factor of 160mm (the distance from the outside of one crank to the outside of the other), and may be used by riders ranging in height from 5 feet to 6 feet 5.
It's impressive that it can duplicate gradients of up to 25%, has a power precision of +/- 1%, and has a resistance range of 0 to 2,500 watts (not many people will require that much resistance). To put it another way, if the Wattbike claims you're putting out 200 watts, your real output could range between 198 and 202 watts.