Charley Hull has undergone significant weight loss by simply following a strict diet and exercise routine after her husband, Ozzie Smith, pushed her to work harder.
Charley Hull is an English professional golfer who has found success in both the Ladies European Tour and the LPGA Tour. She was born in Kettering, Northamptonshire, England, on March 20, 1996. Hull showed an early interest and skill in golf, beginning to play at the age of two and competing in her first tournament at the age of nine.
Her breakthrough came in 2012 when she represented the United Kingdom and Ireland in the Curtis Cup. At the age of 17, she also became the Solheim Cup's youngest contestant in history. Her performance in these tournaments helped her in gaining notoriety and establishing herself as a potential young golfer.
If you've been watching Charley Hull since her early professional days, you might be aware that she didn't the same as she now looks as she has lost significant weight in recent years. Impressed with her impressive current figure and her stunning transformation, many people have been interested to know more about her weight loss journey. Well, we've got you covered.
Have a look at the weight loss stories of Nadia Sawalha and Lacey Turner.
Charley Hull Credits Her Weight Loss to Her Husband, Ozzie Smith!
Right before the global pandemic in 2019, Charley Hull (@charley.hull) was not a typical fit athlete. Her appearance clearly indicated that she had a lot of fat stored on her body. Thanks to her husband (fiance at that time), Ozzie Smith, who also happens to be an MMA fighter, she underwent a drastic weight loss transformation by simply following a strict diet and exercise routine.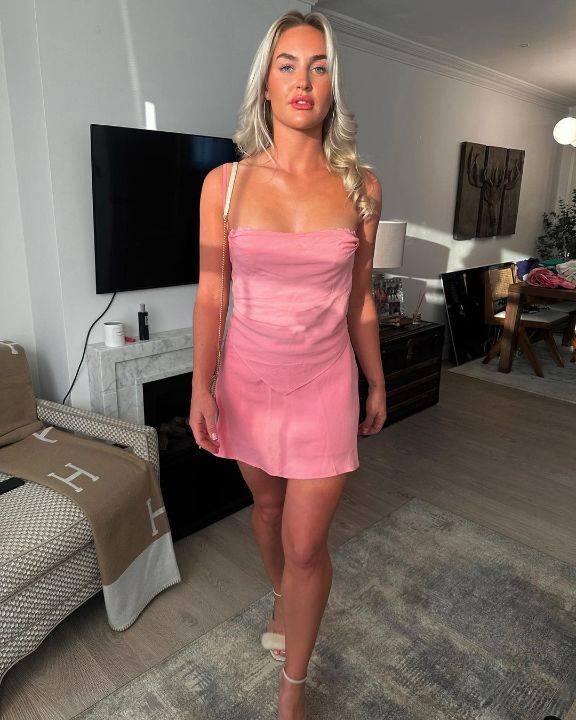 Charlie Hull looks stunning absolutely stunning after a weight loss.
Image Source: Instagram
In a July 2019 interview, she thanked her partner, Ozzie, for pushing her to become better every day which eventually led her to weight loss. She said,
I think I'm a different player now, and there's no question that Ozzie has been a huge help. He's helped me address issues with my game. He's quite strict with me and makes sure that when I go to the gym I don't just go along and get distracted. If I'm practising my short game, he makes sure that I have a plan and don't get too wrapped up in it.
In the same interview, Charley Hull reported that she had lost 10 kg of weight. She added,
I've lost 10kg through a combination of diet and exercise and I feel a lot healthier and sharper. I used to suffer badly from jetlag but now I get over it much more quickly, which is a huge plus.
It has been 4 years since she made the statement. We're pretty sure she underwent further weight loss. If you compare her before and after pictures, you can clearly see the difference in her appearance. She looks absolutely stunning, healthy, fit, and positive now. While fitness doesn't affect the game of golf like the other sports, we're certain Charley Hull feels more confident in her game because of her current body shape.
Meet Charley Hull's Husband, Ozzie Smith!
Charlie Hull married MMA fighter Ozzie Smith on September 21, 2019. Their wedding took held in Hull's hometown of Kettering, Northamptonshire, England. Before their marriage, the couple dated for nearly two years. Smith allegedly proposed to Charlie on Christmas Eve in 2018, and the couple married a few months later, in September 2019.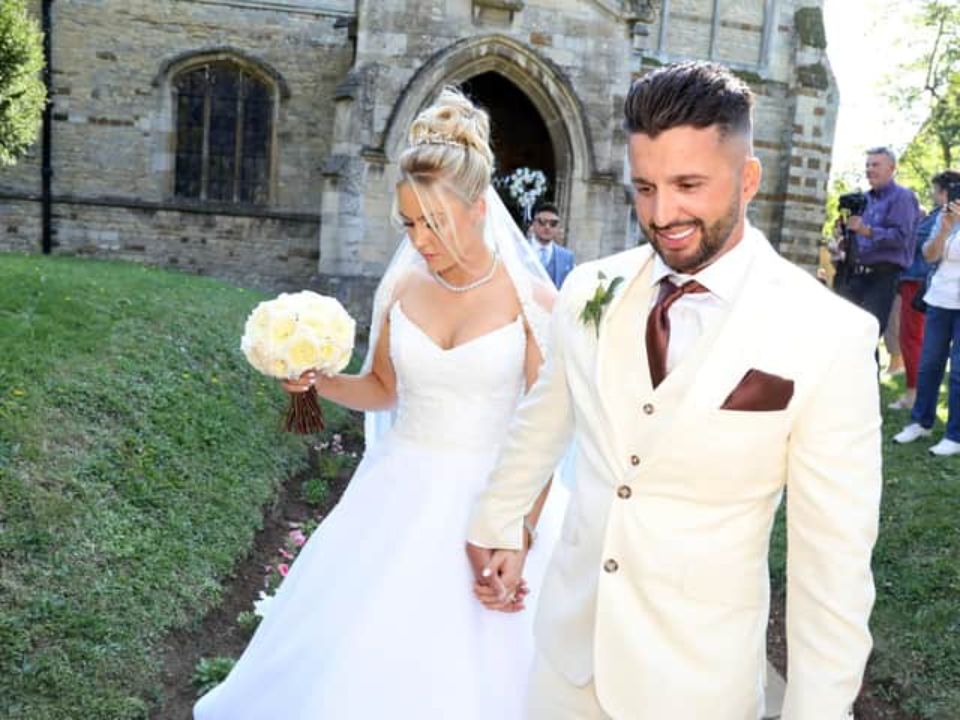 Charlie Hull and her husband, Ozzie Smith.
Image Source: Information-Crandle
Hull invited Smith, her then-fiancee, to the ANA Inspiration a few months before their wedding. According to Golf Digest, the golfer emphasized the sacrifices she and Smith made to help each other advance in their separate careers. Hull said of skipping out on a golf tournament to go support Smith during one of his MMA fights. He said,
I had that week off to watch him fight and he won, so I'm proud of him.