Deborra-Lee Furness must have had plastic surgery because it's not possible for anyone her age (67) to look as young as someone in her forties, fans believe. After the actress' appearance at the Met Gala 2023, fans can't help but suspect that she has had Botox, a facelift, eyelid surgery, and lip filler. Deborra-Lee Furness has not confirmed those plastic surgery speculations. 
Deborra-Lee Furness rose to fame when she starred in the 1988 movie Shame. She went on to do several television shows such as Stark, Correlli, and Fire, before she focused on doing social work assisting orphans globally. Because she did not continue acting - a profession that would have her in the limelight, when she married Hugh Jackman, he overshadowed her in terms of popularity.
But her recent appearance at the Met Gala 2023 seems to have reversed that because all people are talking about is how 'Deb ate' and how 'she looked so gorgeous.' People can't get over how young she looked and how it seemed like there was no age gap between her and Hugh Jackman. They can't help but speculate what plastic surgery she had to look like that? Let's discuss Deborra-Lee Furness' plastic surgery!
Also, check out the plastic surgery stories of Anna Wintour and Joe Swash.
Did Deborra-Lee Furness Get Plastic Surgery? Fans Were Stunned to See How Young She Looked at the Met Gala 2023!
Deborra-Lee Furness is suspected of having multiple plastic surgery procedures including Botox, a facelift, an eyelid surgery, and lip fillers in an attempt to retain her youth.
Deborra-Lee Furness stunned fans with her most recent appearance at the Met Gala 2023. She and her husband Hugh Jackman both were dressed to the nines for the gala but it was she who mesmerized the viewers. Dressed in a figure-hugging, black semi-sheer Tom Ford gown, she looked exquisite. She had accessorized her look with black heels and dramatic diamond earrings which just added to her look. Anyone that stunning would surely spark plastic surgery speculations and Furness has too.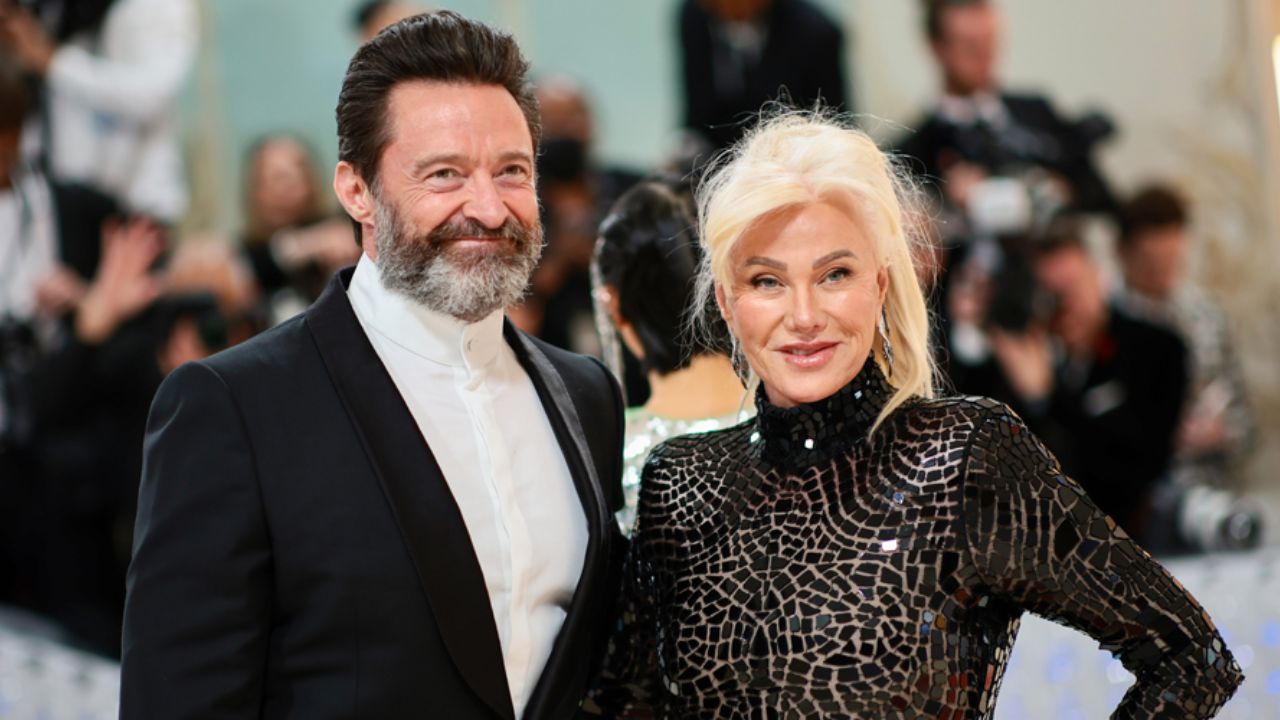 Deborra-Lee Furness (Hugh Jackman's wife) sparked plastic surgery speculations with her appearance at the Met Gala 2023.
Image Source: Just Jared.
Besides, it's not just that Deborra-Lee Furness looked gorgeous but it was also that she looked extremely young due to which fans began to wonder if she has had the aid of plastic surgery to retain her youth. Because just take a look at her pictures from the Met Gala 2023 and say if she looks like she is 67. She has not aged at all, that's what the fans are saying on social media.
But that's just not possible. It's a law of nature that you age as you grow older. And Deborra-Lee Furness is no exception. So, what's the secret of her young looks? Well, plastic surgery obviously. She could have the best skincare regime but still, it would not be enough for her to look decades younger than her actual age. She may not admit it but she has to have cosmetic procedures done. The fact that she has not aged is proof that she has had work done in itself.
Now, what plastic surgery has Deborra-Lee Furness had? Given how smooth and completely wrinkle-free her forehead looked in the Met Gala 2023, she has had Botox for sure. There are no lines on her forehead at all and no wrinkles on her face at all, which is not normal for people her age. She must have had the anti-wrinkle injection to remove the creases on her face that had started to appear at one point. Besides, she has that frozen look to her that's inexplicable without Botox. Sometimes she looks as though she can't move her face.
The actress also appears to have undergone a facelift procedure. She looks young and it's not just because of the lack of wrinkles on her face. It's also because her cheeks look tight. If they had sagged and drooped down, people would not be admiring her young looks. Also, her cheeks look so slim and she has a chiseled jaw look that makes it look like she's defying aging and gravity. That's not possible without plastic surgery.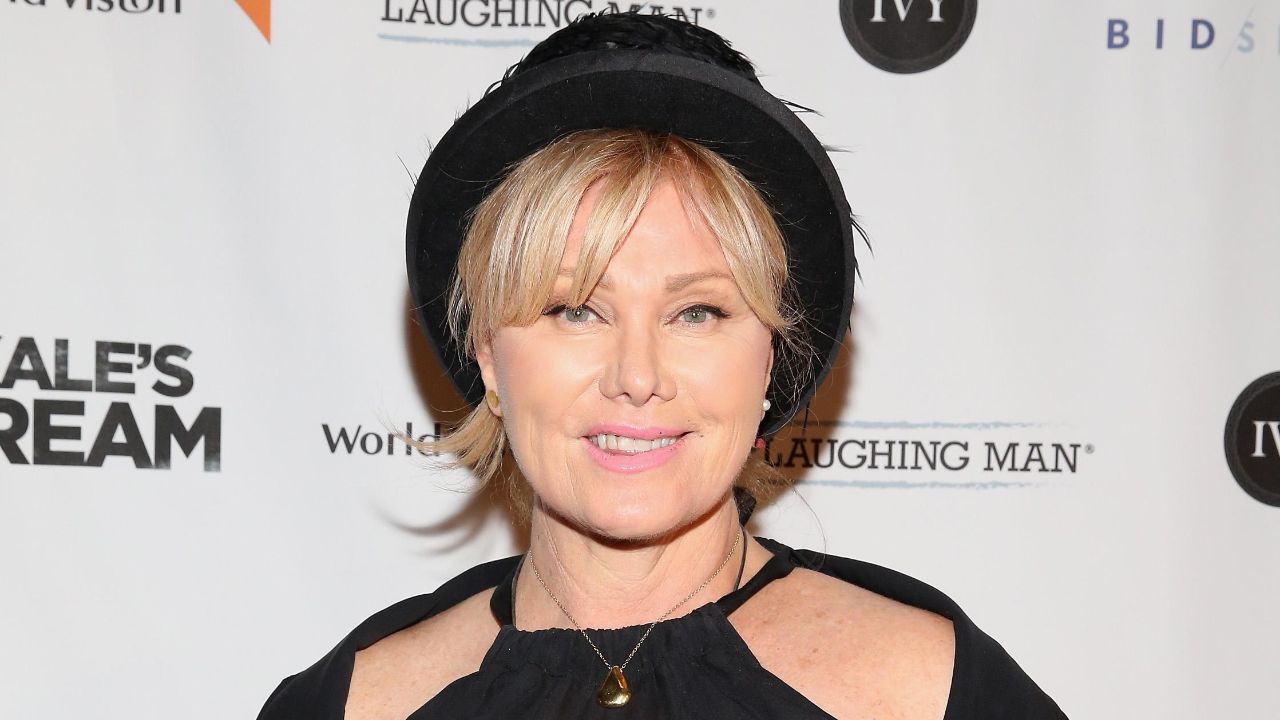 Deborra-Lee Furness has never responded to cosmetic surgery speculations about her.
Image Source: The Sun
And have you ever taken a look at Deborra-Lee Furness's eyes? She had to have plastic surgery done to rejuvenate the area around her eyes, right? How high are her eyebrows? Did she have a brow lift? Probably. Did she have eyelid surgery? It certainly looks like that. Her eyelids look narrower than before and it just makes her look young and fresh. Her eyes look as though they have been reshaped and that has worked out for her.
Deborra-Lee Furness' lips also looked very puffy which could only mean that she has had lip fillers. Though lip fillers are not technically plastic surgery, they are still cosmetic procedures that have resulted in her looking so young, so they count.
However, all these are just speculations and there has never been any official confirmation or denial from the subject of plastic surgery speculations -Deborra-Lee Furness herself - that she has had cosmetic procedures. However, tabloids once reported that she went under the knife despite her husband telling her that he wants to age gracefully with her because she was uneasy about the age gap between her and Hugh Jackman.