Eden Hazard has faced a lot of issues with the comments about his weight gain and injuries in the last few years. In 2020, the former footballer was criticized a lot when he showed up 5 kgs overweight at Real Madrid after the off-season. He said that he would lose weight quickly as he gained it and he has. But even then Eden Hazard has never been able to evade the questions of his weight gain.
Eden Hazard is widely regarded as one of the best players of his generation and in the history of the Premier League. The former professional footballer used to play as a winger or attacking midfielder. He is much beloved among football fans and widely known and appreciated for his creativity, vision, dribbling, and passion. He has not just played for the clubs but he has also played at an international level, representing his country.
He recently announced his retirement which stunned his fans who were sad to see him leave. His announcement opened up a lot of discussions about the last few careers for his career when things hadn't been going very well for him. A lot of the conversations fixated on the criticisms he had received about his physique gain in recent years. Let's go into detail about Eden Hazard's weight gain!
Previously, we touched on the weight gain stories of Kim Kardashian and Wayne Rooney.
Eden Hazard's Weight Gain: He Put on 5 Kg in 2019 While On Vacation!
Eden Hazard (@hazardeden_10) hasn't had the best career in recent years. Struggles with maintaining fitness and physique have plagued him and it has been hard for him to cope with frequent injuries. Everything seemed to be working against him and after having faced a lot of criticism over his weight gain and injuries, he has decided to retire from football.
Eden Hazard struggled with remarks over his weight gain in the last few years.
Image Source: Daily Star
Maybe we didn't see it coming but we weren't really surprised when he announced his retirement because really, his career has taken a steep nosedive and he was facing a lot of heat from everyone who kept taking shots at his weight and mocking his injury issues. His fans were blindsided for a while when he departed Real Madrid a year before his contract expired and there were rumors that he had signed with other clubs. But once they realized that he was not going to come back, they thought in hindsight the discussions about his weight gain and injuries.
In 2019, Eden Hazard's arrival at Real Madrid for his first preseason training became quite a hot topic of discussion because he was revealed to have put on five kilograms during the off-season. He had also sustained an injury that delayed his competitive debut and he really struggled to adapt at the club during the initial months. He had a slow start and many blamed his weight gain for that. He was criticized for not maintaining himself.
When the Belgian soccer star could no longer avoid responding to that, he explained that he had put on 11 pounds over the holiday season because he ate a lot. He didn't see any option other than to admit that he had had weight gain and promise to do better in the future. Eden Hazard was "too fat" and he addressed that in an interview with the French sports newspaper L'Equipe,
It is true that I gained some weight between the seasons. I am not going to hide it. If I am on holiday, I am on holiday. I gained five kilograms. I am the type that gains weight easily, but also loses it quickly once I start watching it. When I was 18, playing with Lille, I weighed 72 to 73 kg. After that, I became more muscular and weighed about 75 kg. This summer, it was 80 kg, but I lost the extra weight in about ten days' time.
Eden Hazard's Response to Being Asked About His Weight Gain!
Eden Hazard did shed those 11 pounds afterward but that was not the last time he would have to face speculations and criticisms about his weight gain. In 2022 during the FIFA World Cup, as he was coming after a shock 2-0 loss to Morocco, he was left stunned when an Egyptian journalist asked him why he had gained weight.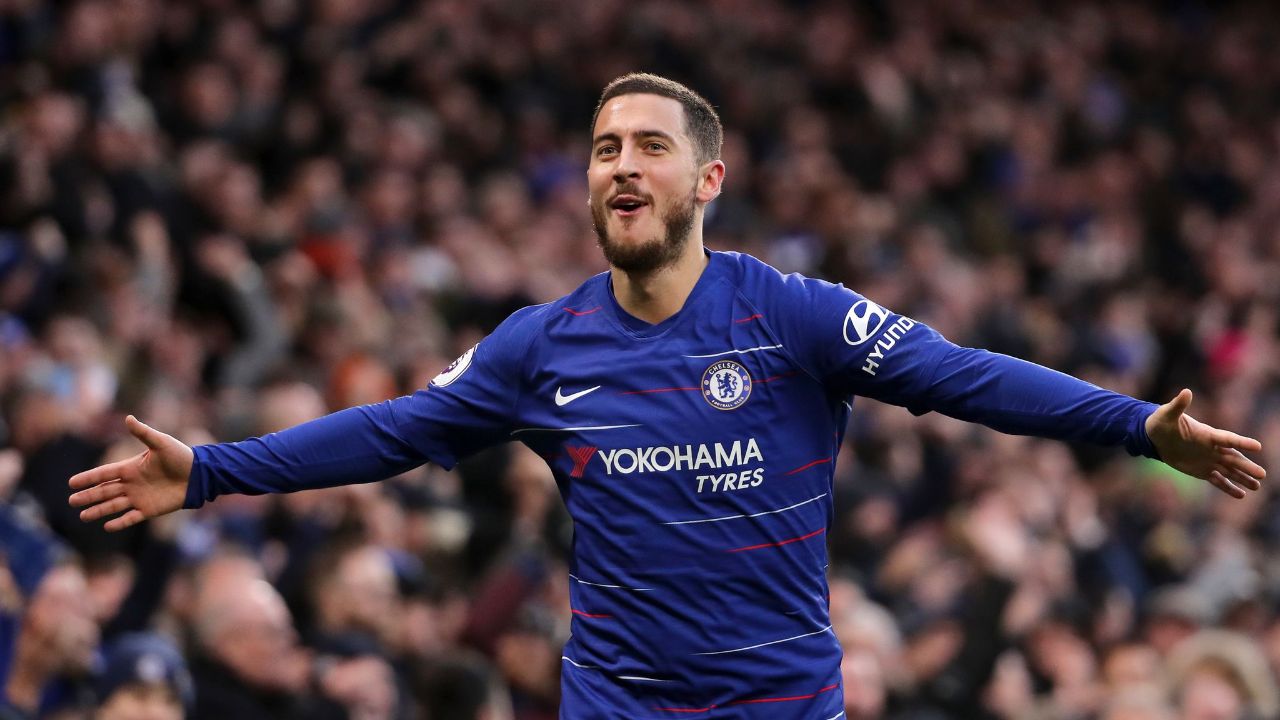 Eden Hazard did not appreciate the questions about his physique.
Image Source: Sky Sports
He did not see it coming - the questions about his physique - as he was taking questions from the media when the reporter not just stated that they had noticed that Hazard had gained a little weight but asked him to explain the reason behind his weight gain. In the midst of his failing to make an impact on the World Cup, he was asked about his physique and he was left stumped for a moment when he was asked,
Recently, we noticed that you have gained weight. How are you dealing with this and what caused it?
Eden Hazard was not really having it when he had put so much effort into the game and had maintained his physique for that. So, he denied that he had put on weight and said,
No, that's not true. My weight has remained stable. I always work hard on my fitness and I think that's the most important thing.
When the journalist, who was later rejected a selfie by Hazard when he asked for it, was asked about his line of questions directed at the former Madrid player's physicality and his weight gain, he doubled down on it and said,
I think he seems to have gained a bit more weight compared to Belgium's practice match against Egypt. I wanted to know if there was a particular reason behind it and how he will change it. That's why I asked the question. Was he angry when he had to answer it? Perhaps. But Eden Hazard is a big star in football. When he transferred to Real Madrid, everyone expected him to make a big impact. Only he was always injured.