Based on the Fear Street book series by write R. L. Stine, Netflix got the film rights back in 2020 after the production company parted ways with 20th Century Fox. With a trilogy of movies made and ready for release in July, within weeks of one another, fans may be wondering where the film was shot. Well, we've got all the Fear Street filming locations detail for you, with the primary place being Atlanta.
Fear Street is a teenage horror/slasher movie about a small town in Ohio called Shadyside. It is set in 1994 when a group of teenagers figure out a series of horrific events might be connected with one another and now they are being targeted. So, two lovers across hundreds of years need to figure out how to escape the evil that is bent on finding them.
From East Point, Georgia to defunct malls in Atlanta, the location is substituting for Shadyside, Ohio. While Shadyside is a real location in Ohio, for filming purposes the cast and crew were situated in Georgia aka Hollywood of the South. There are a few locations to get through so bear with us as we detail all the Fear Street filming locations.
Fear Street Filming Locations - East Point, Georgia is Where It All Began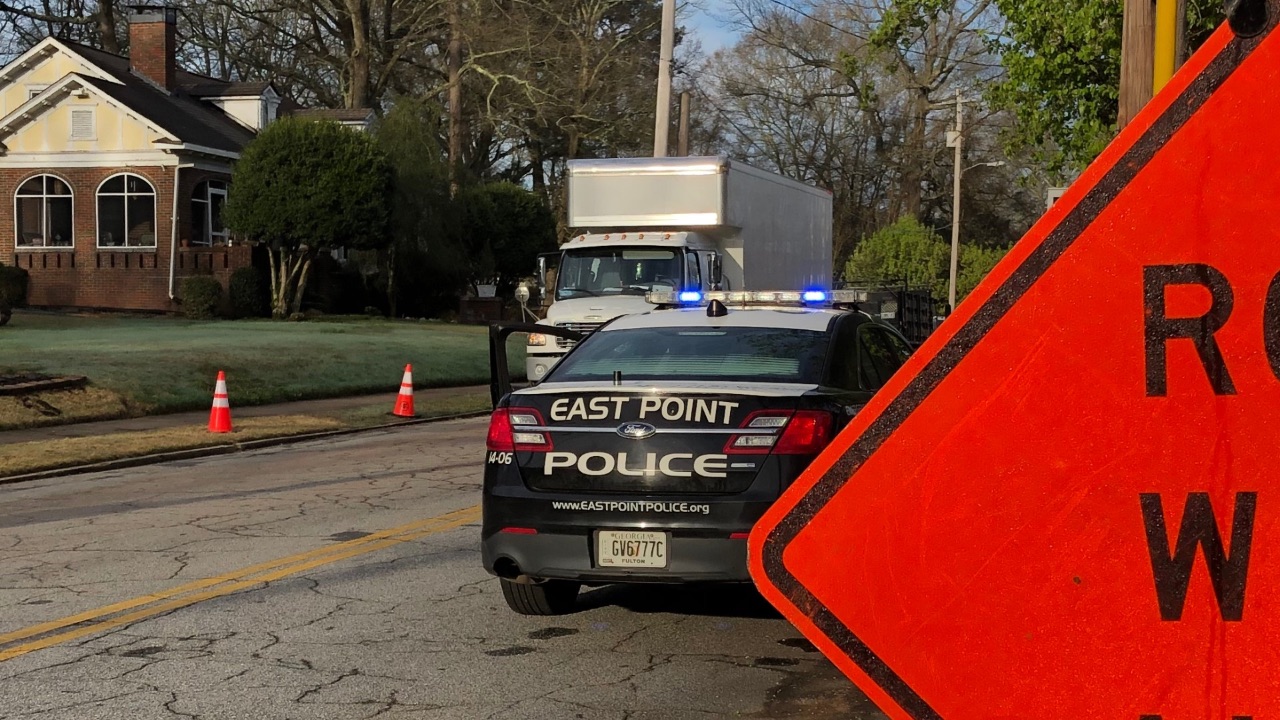 Fear Street filming locations include places in Georgia with Metro Atlanta being the primary spot.
Image Source: WXIA-TV
It was reported back in 2019 that Fear Street started its production in East Point, Georgia. While Atlanta has been a hot spot for movies of all kind, from superheroes to lower budget affairs, East Point has become a real destination for horror filmmakers. The suburbs can be seen in multiple movies and TV shows doubling for the location that is stated in the show.
The movie began production in Frog Hollow and Conley Hills neighborhoods where the residents have become used to Hollywood setting up their vehicles and tents to take in their neighborhoods. 11 Alive went so far as to claim East Point as the "horror capital" of the South. After shooting began in the first Fear Street filming location the team moved on to renovate a vacant mall to really give the 90s vibe.
North DeKalb Mall in Georgia is One of the Fear Street Filming Locations
It would not be a teen-movie based in the 90s without a trip to the mall. To that end the producers and location scouts found the DeKalb Mall in Georgia. The mall has been a ghost building for a few years now and there were plans to repurpose it, turning the mall into a Costco as well as bringing back some shops, but the development plan fell through.
Now, the owners of the building are making a healthy profit renting it as a shooting location for Hollywood productions. Looking at the setting, one of the residents said, "Frankly, it was a little hard to tell what were the faux storefronts, the legitimate business and the defunct vacant ones." Now defunct stores and famous 90s chains were added to give a real 1994 vibe for the movie series.
Recommended: The Ice Road Filming Locations – All the Place the Netflix Movie was Filmed in 2020!
Most of the filming in he mall was done in late April and early May 2019. Metro Atlanta was one of the most populated places in the whole state of Georgia when it comes to Hollywood productions. Fear Street filming locations were all located in the city but the filming crew also went out to Hard Labor Creek State Park for some creep trees and lake shoots.
The park located in Rutledge, Georgia was the filming location for the movie in August 2019. Few days after the shooting was completed there, the production was officially over in September. After post production and studio change, the movie series came into the hands of Netflix which is releasing the film over two years after the camera started rolling.
Fear Street Trilogy Coming to Netflix is July 2020
https://www.youtube.com/watch?v=clZK2PqLWpI
Fear Street is based on the series of books published by R. L. Stine. The teenage themed horror/slasher book series was first announced as being in production back in 2015. Chernin Entertainment was producing the movie series for 20th Century Fox but after Disney's acquisition of Fox, the production company struck a first look deal with Netflix which brought the horror trilogy to the streaming platform.
The movie will follow a group of teenagers who realize a series of unfortunate and horrific events in their town of Shadyside, Ohio may be connected. Once they figure it out, the teenagers also fear they may be hunted. Leading the movies series is Kiana Madeira and Olivia Welch who are "trying to navigate their rocky relationship when they're targeted by the crazy horrors of their small town, Shadyside."
Also Read: Young Royals Filming Location – Netflix's LGBTQ Show's Real Location Details!
Fear Street Part One: 1994 arrives on 2 July 2021, only on Netflix, with subsequent sequels releasing on 9 and 16th July respectively. The cast is led by Kiana Madeira as Deena, Olivia Welch as Samantha Fraser, Benjamin Flores Jr. as Josh, Julia Rehwald as Kate, Fred Hechinger as Simon, Ashley Zukerman as Sheriff Nick Goode, Maya Hawke as Heather, and Darrell Britt-Gibson as Martin.
For more Filming Location details and Similar Shows recommendations, follow House & Whips.